Fortem Technologies, a provider of airspace security and defense for detecting and defeating dangerous drones, has released its SkyDome System 3.7. The new release is an upgraded counter-drone solution that extends the distance at which Lehi company's structure can detect and stop drone attacks. Fortem introduced the system last week at the Dubai Airshow.


"The SkyDome System naturally evolves to safely defeat larger and multiple targets where other systems are limited by cost, size, power, range, safety or single drone targeting," said Timothy Bean, CEO of Fortem Technologies. "This 3.7 update is an example of that natural evolution where updates are added to a fundamentally disruptive autonomous architecture to create real, viable, ongoing solutions to the evolving drone threat."
The SkyDome System consists of a low-cost and small-form family of Fortem's TrueView radar for detecting, tracking and classifying multiple simultaneous small, low-to-the-ground airborne objects; and the Fortem DroneHunter, which autonomously pursues, captures and tows away dangerous or malicious drones with no collateral damage. SkyDome System 3.7 also introduces urban clutter suppression algorithms which allows the system to accurately view threatening drones in urban and other high-clutter environments.
"The urban clutter suppression algorithms leverage the massive parallel processing capability in each TrueView sensor to effectively detect drones and enable mitigation at long range of low-flying targets," said Adam Robertson, chief technology officer of Fortem Technologies.
This new capability, when combined with DroneHunter's range, provides an opportunity to secure events, critical infrastructure and other key areas of interest with the stand-off distances needed to keep them truly safe, Robertson added.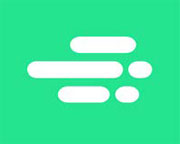 Cryptocurrency platform AltaFin, based in Lehi, announced it has publicly launched its first decentralized finance (DeFi) smart contract called Divergence. Divergence is an arbitrage contract built on open-source blockchain Ethereum. Divergence lets a user borrow millions of dollars of capital, execute swaps on decentralized exchanges, pay back the loans and collect a profit, all in a single Ethereum transaction, the company said. "It's an exciting time to be a part of the crypto community and we are very excited to expand into the DeFi space with our first DeFi smart contract," said Jeremy Crane, CEO and founder of AltaFin. "This is the first of many DeFi products to launch and will allow AltaFin to continue to move forward on our mission to drive innovations in the crypto space."

IsoTruss Inc., an engineering, design and manufacturing services provider based in Springville, has launched its IsoTruss carbon fiber lattice cell towers, designed for telecom infrastructure providers to lower initial capital outlays, reduce labor, shipping and installation costs and a solution to solve 5G distancing and speed-of-deployment matters. "We are very pleased to ramp up production of our IsoTruss carbon fiber cell towers to meet increasing telecom carrier acceptance and demand, for cost-effective, 'build-to-suit' solutions to support the 5G rollout," said Nathan Rich, CEO of IsoTruss. "In our view, IsoTruss cell towers provide a crucial cost-effective alternative to steel towers for telecom infrastructure providers." Rich said carbon fiber cell towers are 12 times stronger than steel with as little as one-twelfth its weight, depending on the design.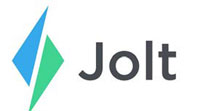 Jolt Software, a Lehi developer of food safety and operations execution software for restaurants, has launched a new product called Jolt Communication Manager. Designed to streamline communication between operators and their employees and stores, the software ensures that critical information is delivered to the right people, at the right time, through its two features: Announcements and Message Blasts. "We wanted to create a solution that could convey urgent updates quickly and effectively. If you think about a food recall, it is vital to pull the recalled food from shelves as soon as humanly possible. You need to not only get that message to your employees immediately but ensure that they read and understand it. That's what Jolt Communication Manager does," said Josh Bird, founder and CEO of Jolt.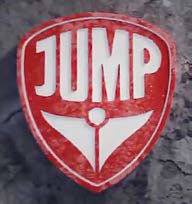 Pleasant Grove-based Jump, a developer of virtual reality (VR) wingsuit experiences that used a combination of a VR headset and a suspension and wind system, has announced the addition of Millard County's Notch Peak to its jump experience options. Notch Peak is the second-tallest vertical cliff face in North America, said Jump CEO James Jensen. "Capturing the wingsuit experience of jumping off Notch Peak was no small feat," Jensen said. "To create a lifelike experience of launching your body from this famed location required technical expertise from our partners Phase One and Capturing Reality, the developer of RealityCapture. They are A-plus players in the technology space and helped deliver an incredible hyper-realistic encounter with Notch Peak with all of the reward and none of the risk."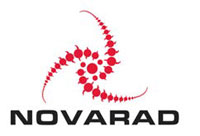 Novarad Corp., an American Fork-based developer of medical imaging software, has released its augmented reality software for higher education. OpenSightÊAugmented Reality System for Education will give students and teachers an immersive and interactive experience by showing a 3D holographic view of any donor study performed with a CT machine using a Microsoft HoloLens 2 headset. The system leverages advanced technologies, including 3D imaging, advanced segmentation and rendering, virtual tools and 3D annotation technologies. "OpenSight is a game changer for education. Students get to use the latest technology of augmented reality to fully experience their anatomy labs and even participate in virtual labs," said David Grandpre, senior director of product at Novarad. "This gives students an additional level of anatomical experience and will make anatomy class more memorable."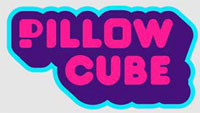 Pillow Cube, the Lindon company that bills itself as the side sleeper's best friend, has introduced several new products, including the Ice Cube Pillow, a cooling pillow the company says is 10 degrees cooler than conventional foam pillows. The pillow is available in the company's Classic and Pro formats and features frozen fibers to keep that "cool side feeling all night long." "Pillow Cube was founded in the pursuit of filling the hole that side sleepers were being left behind with," said Jay Davis, Pillow Cube CEO. "It's in our DNA to think of the things the other guys don't. With these latest innovations we aim to provide allsleepers with thoughtful solutions to make the sleep experience that much easier. After all, rest isn't meant to be hard work!"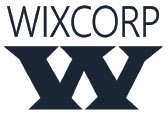 Wixcorp, a patient financial experience company in Riverton, has introduced Redde Registration, a simplified medical patient access platform for patients and front offices. Unlike traditional patient access platforms that are often difficult to use, Redde Registration streamlines the process, the company said. It empowers patients to self-service their way through, even from their smartphones, instead of using a kiosk or tablet or writing on a clipboard in the waiting room, while still providing transparency and flexibility for front office teams. Redde Registration is fully scalable so that everyone from small, single-office providers to large, complex health systems can have a cost-effective solution. "In today's world, patients want simplicity and transparency, while institutions desire accuracy and compliance. Redde Registration's innovative technology makes that happen," said Eric Wixom, CEO of Wixcorp.