Provo-based Qualtrics has joined its parent company SAP SE and introduced the Concur Experience Optimizer, a new solution that allows companies to improve employee experiences and adapt travel and expense programs for the future of hybrid work.
Concur Experience Optimizer combines the listening and analysis capabilities of Qualtrics EmployeeXM, a product for employee experience management, with operational intelligence data from Concur Travel and Concur Expense applications to help companies design travel programs for the hybrid workplace, improve spend management processes and increase employee retention.
Many employees are ready to return to pre-pandemic levels of business travel, with 70 percent expecting to go back to traveling as much as they did before the pandemic, according to recent research from Qualtrics and the SAP Concur organization.
Global business travelers expect new benefits — like the ability to choose direct flights or select premium seating — from their employers to help ensure their health and safety, the research said. Alongside business travel, employee spending behavior is also evolving with more non-travel purchases initiated directly by employees, requiring new expense categories to support remote, hybrid and in-person work. The Concur Experience Optimizer is designed to address these concerns, the company said.
"Our research shows that demand for business travel is returning to pre-pandemic levels but getting the employee experience right is more nuanced and complicated than ever before," said Jay Choi, Qualtrics chief product officer. "It's critical for organizations to understand how employees feel about the new world of travel and use that experience data to meet their evolving health and safety needs."

A new software tool called MAP Watcher from Ogden-based Channel Precision empowers manufacturers and private-label brands to automatically monitor resellers, detect policy violations and send enforcement letters. MAP Watcher is the second in the company's planned suite of software offerings for e-commerce. The company's first product, 2D Transit, is a labeling tool for Amazon sellers. More software applications for Amazon sellers will be on the way in 2022, the company said. The name MAP Watcher alludes to the software's minimum advertised price monitoring capabilities to ensure reseller compliance. "Brands set a minimum advertised price to prevent reseller price competition that could shrink profit margins and undermine consumers' perceptions of the value of the product," the company said. But many resellers cheat, making way for a product like MAP Watcher.

Clearfield-based water treatment company NuvoH2O has released a water softening and filtering unit called the Home Duo System specifically designed for smaller homes. This new product is an evolution of the company's technologies like the Manor Duo System but provides a carbon filtration option previously unavailable in the system. The Home Duo system prevents hard-water buildup while removing existing scale. Scale prevention and removal extends the life of water heaters, pipes, fixtures and other water appliances. The Home Duo System also provides better-tasting water with a carbon filter as part of its design. "We are excited to provide a water softening and filter solution to our customers that is salt-free, eco-friendly and now for smaller homes than our previous Manor Duo system," said NuvoH2O president Bryceson Ringwood.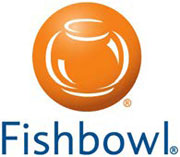 Fishbowl, provider of automated solutions for inventory management for QuickBooks users, has announced the launch of its new product Fishbowl Online. The online version provides features and integrations also found in Fishbowl Desktop. In addition, the new Fishbowl Online Mobile App, available for Apple and Android products, provides data access, scanning items and managing inventory from any Wi-Fi-connected location. "As a company, we are excited to now offer a desktop and online version of our software to allow our customers to pick and choose what works best for their business. This is the next step in our goal to always be innovating for the businesses we work with," said John David King, Fishbowl CEO. "Fishbowl Online allows companies to better streamline their operations while scaling up their businesses."

Lehi-based startup HellaRoller has launched its namesake product, a customizable, expandable muscle roller. "HellaRoller was created to provide an adjustable solution for every body type — from broad shoulders to petite torsos," a company release said. HellaRoller's expandable core provides room for the spine and enables users to achieve targeted relief. "Muscle pain, and back pain in particular, are huge problems that too many people face," said Ken Frei, co-founder and CEO of HellaRoller. "Anyone who's ever had tension or pain in a hard-to-reach spot on their back knows how creating space for the spine would provide relief deeper in the muscles. HellaRoller expands and adjusts to backs and spines of any size." The key to HellaRoller is an expandable core that allows users to set the rollers closer or further apart.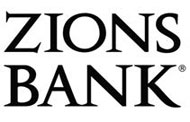 Zions Bancorporation's no-overdraft-fee deposit account, called OnBudget Banking, has received Bank On certification from the Cities for Financial Empowerment Fund. The product is designed to help consumers more predictably manage their funds and save money on expensive products offered by financial services firms outside of the banking industry. The account features a modest monthly service charge and no overdraft fees. "We're pleased to be part of an industry-wide effort to promote economic inclusion by creating products to help consumers achieve greater financial stability," said Harris H. Simmons, chairman and CEO of Zions Bancorporation. "In the absence of a basic deposit account, consumers might turn to high-fee alternative financial services and miss out on security in their deposits and the ability to build assets and save for the future."
SimpleNexus, a Lehi-based developer of a homeownership platform for loan officers, borrowers, real estate agents and settlement agents, has announced the release of Nexus Bilingual, a new feature that makes the loan process more accessible to prospective homebuyers who prefer to communicate in Spanish by gathering initial loan information documents in Spanish. "At SimpleNexus, we believe the homeownership dream should be more accessible to everyone," said Matt Hansen, founder of SimpleNexus. "Nexus Bilingual has been a high-priority project of our newly formed skunkworks team and is based on direct market input. It's been personally satisfying to lead the development of a feature that now enables our lender partners to overcome language barriers, increase user confidence and connect with Spanish-speaking borrowers as they embark on the homeownership journey."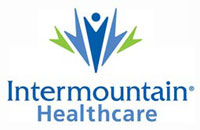 Intermountain Healthcare, a Salt Lake City-based system of hospitals, clinics and insurance, has launched a workforce education program to invest in the development of its employees. Through a new partnership with education system InStride, Intermountain caregivers will have access — at no cost — to a wide array of online degrees, credentials and diplomas for in-demand and future skills. In addition to courses for medical and nursing personnel, Intermountain will offer education programs for nonclinical employees. "Education provides meaningful career growth for our caregivers and is the foundation on which our organization and our communities can build lasting success," said Heather Brace, Intermountain chief people officer. "At Intermountain, we believe we must invest in developing a diverse workforce, and that means providing robust educational opportunities at all levels of our organization."