Skullycandy, a Park City-based designer, manufacturer and distributor of audio products such as headphones and earbuds, has introduced its Skull-iQ Smart Feature technology. The new platform allows Skullcandy earbud users to go completely hands-free with voice control through any smartphone operating system.
Skull-iQ also enables over-the-air software updates as they become available without an Internet connection. Voice commands are available to play or pause content, accept or reject calls or turn on Stay-Aware Mode for enhanced safety. Users can also activate the audio streaming service Spotify with a voice command, becoming the first earbud manufacturer to have the function.
Concurrent with the release of Skull-iQ, Skullcandy debuted two new wireless earbuds, the Grind Fuel earbuds and the Push Active earbuds.
Used in conjunction with Skull-iQ, the Grind Fuel earbuds allow the voice-activated mode and feature superior sound with tuned acoustic drivers, dual noise-reducing microphones for natural and clear call quality and a noise-isolating attribute. The devices operate on Bluetooth 5.2 and use a USB-C rapid charging case.
Designed for sport and active use and also Skull-iQ-equipped, the Push Active earbuds are sweat- and water-resistant, also use a rapid charging case for up to 44 hours of battery life and a built-in Tile app to help in finding misplaced buds.
The Grind Fuel and Push Active earbuds are priced at $99.99 and $79.99, respectively, and are available at most electronics retailers or at Skullcandy's website.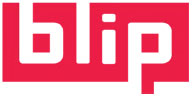 Orem-based outdoor digital advertising agency Blip has launched its Blip Marketplace Index, an index reflecting purchasing trends and sentiment of Blip clients. It is derived from millions of data points from 20,000 small and medium-sized businesses' (SMB) billboard budgets. The index analyzes outdoor advertising spending and is updated monthly with data released the first week of each month. Historical data dates back to 2017. "As the go-to marketplace for SMBs to purchase digital-out-of-home advertising, Blip has been able to track more than five years of SMB ad spend," said Brent Thomson, CEO and co-founder of Blip. "With advertising spend being a strong indicator of business health and profitability, we are making this insight available to provide a snapshot of SMB spending within our economy." The index is available at www.blipbillboards.com/blipmarketplaceindex.

Richard TannerandCory Tanner, owners of Moreton Business Solutions, have launched Exit IQ. With 30 years of collective experience, the Tanners said the Salt Lake City-based firm was established to help company owners when the time comes for them to leave their businesses. The company said it provides owners with a disciplined process for determining the ideal exit strategy, proven advanced planning to streamline the transition, coaching throughout the lengthy complicated sale process and the knowledge of what is critical for closing at the highest possible value. "Our goal is to create the opportunity for owners to exit their business when they want, how they want and for the optimum price," Richard Tanner said, noting that advance preparation is critical for a tax-efficient and smooth business transition of ownership.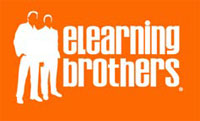 Online learning solutions company eLearning Brothers, based in American Fork, has introduced a new strategic consulting service, the Strategic Learning Blueprint. The platform evaluates an organization's existing training, helps design a custom training plan and activates the learning strategy. "Businesses can't afford to provide training that doesn't work," said Andrew Scivally, co-founder and CEO of eLearning Brothers. "Organizations need effective learning solutions that are engaging, change behaviors, reduce costs and deliver results. As an end-to-end learning solutions provider, eLearning Brothers is uniquely positioned to develop custom training for organizations, whether that's virtual reality, gamification or other types of interactive learning experiences." Treion Muller, chief solutions architect at eLearning Brothers with 20 years of experience innovating, developing, digitally transforming and strategizing designing e-learning products, will head the Strategic Learning Blueprint team.

Mailbox Power, an online provider of personalized gifts and greeting cards for businesses, has announced the launch of Mailbox Power 3.0. The Lehi company said the new platform builds on the success of the company's one-of-a-kind technology. "This upgrade represents a leap forward in our direct mail personalized print-on-demand capability," said company co-CEO Joe Kenemore. "We're in the business of making our customers' phones ring. We do this by offering fully customizable greeting cards, postcards and gifts tailored to each business decision- maker's value proposition. We are in the business of strengthening relationships between a business owner and their customers and employees. We create that feel-good moment that will be truly remembered." Mailbox Power 3.0 features include custom inventory fulfillment, multiple return addresses, image auto merge and dedicated live customer assistance.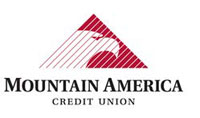 Sandy-based Mountain America Credit Union has introduced its MyInvest Platform, an automated micro-investment manager. The institution said that MyInvest makes it easy for its members to start investing with as little as $5. "The MyInvest platform is a great tool to start investing, and it doesn't require large sums of money or expensive fees," said Kelly Albiston, senior vice president and chief technology officer at Mountain America Credit Union. "MyInvest allows any member to invest extra cash quickly and easily using online banking or our mobile app. Over time, it can really add up." Albiston said the platform is easy to access, has minimal fees and can be customized to users' personal preferences and risk tolerance. Users can set up automatic deposits to their investment account or choose to make a one-time transfer.
Provo-based Qualtrics, a technology company in the experience management category, has announced the release of Experience ID, a unified view of everything customers and employees have shared with a company, including their preferences, beliefs and feelings about their experiences with the product or brand. Experience ID enables companies to personalize experiences at scale, giving them granular insights about individuals. "For decades, organizations have been trying to deeply understand their customers and employees," said Qualtrics CEO Zig Serafin. "But the universe of feedback is so vast that they need the right technology to capture it and put it into action. Experience ID delivers a powerful lens that can focus on each customer and employee, and also zoom out and reveal the big picture, enabling organizations to build deep, personal relationships with customers and employees."
SimpleNexus, a Lehi-based developer of a homeownership platform for loan officers, borrowers, real estate agents and settlement agents, has announced the integration of its Nexus Closing e-mortgage solution with DocMagic's eVault and eNote technologies. The integration enables automated generation of an e-note with a tamper-evident seal and delivers it to a secure e-vault. Electronic promissory notes are more secure and accurate than their paper counterparts and give borrowers more time to review and understand closing documents, saving lenders time and money, the company said. "A fully digital closing, complete with eNote and eVault, is the last hurdle lenders must clear before offering borrowers and investors the myriad benefits of an e-mortgage. We're pleased to now offer these capabilities via our integration with DocMagic," said SimpleNexus Chief Product Officer Shane Westra.