Children's fashion brand Lulu & Roo, based in American Fork, has partnered with Warner Bros. Consumer Products to mark the 20th anniversary of the "Harry Potter and the Sorcerer's Stone" movie release with the launch of a new Harry Potter-themed clothing collection. The Harry Potter Lulu & Roo assortment will include rompers, sleepers, hoodies, dresses and more ranging from sizes for infants through adults.

"It's a tremendous honor to be able to create this new Harry Potter-inspired clothing line and we are thrilled to share the magic of the franchise with our loyal Lulu & Roo family across the country," said Sydni Sorensen, co-founder and CEO of Lulu & Roo. "Our new collection will be a unique way for parents to pass down the legacy of the 'Wizarding World' to their children with the same high-quality fabrics and stylish design our brand is known for."
The new clothing line includes curated pieces that can be mixed and matched across styles, Sorenson said. The pieces feature everything from Hogwarts house-pride stripes, embroidered details, unique Hogwarts house patches and vibrant house colors. The detailed prints include iconic Wizarding World elements and characters throughout. Each piece features a signature embroidery of Harry's trademark glasses. All items are crafted with custom-milled fabrics that are designed to be soft and durable, she added.
The Harry Potter Lulu & Roo collection will be available on Oct. 19th at luluandrooclothing.com.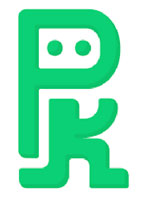 PeopleKeep, a Salt Lake City provider of individual health insurance reimbursement solutions for small businesses, has launched its PeopleKeep Partner Marketplace. The marketplace is a one-stop-shop for brokers, current PeopleKeep customers and employers to help in administering health reimbursement arrangements with PeopleKeep and PeopleKeep's partners. In the marketplace, employers will be able to explore how each of PeopleKeep's eight partners can enrich or expand the benefits offered to their organizations and employees. "Our goal with everything we do at PeopleKeep is to serve small and medium-size businesses so they can care for their employees by offering a quality benefits package. And that's exactly what the group of trusted partners in our PeopleKeep Partner Marketplace are here to help do," said Victoria Hodgkins, CEO of PeopleKeep.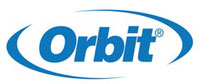 North Salt Lake-based Orbit, a designer and manufacturer of irrigation products, has added an app feature update to its B-hyve technology. The update addresses drought conditions in a geographic area by monitoring need and weather patterns. The feature ties into a customer's local drought data and weather forecasts, automatically adjusting to use less water while keeping plants healthy. "Aridification in the West is at crisis levels and it never fails to surprise people how much water it takes to run their sprinklers," said Stuart Eyring, CEO of Orbit. "Our new app feature gives homeowners the ability to save water, keep their yard plants healthy and contribute to drought management that is localized for their conditions. Smart technology is a pathway to keeping lawns healthy and conserving water."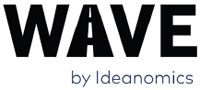 Salt Lake City-based Wireless Advanced Vehicle Electrification (WAVE), a subsidiary of Ideanomics and a developer of charging solutions for medium- and heavy-duty vehicles, has announced its participation in a U.S. Department of Energy (DOE) electrified powertrain project to develop a 1-megawatt wireless charging system for electric trucks. The primary recipient of the cooperative agreement is Kenworth, who will collaborate with WAVE and Utah State University on system design. "At the megawatt power levels required by Class 8 EVs, there are significant advantages to eliminating mechanical movement and human contact associated with current charging technologies," said WAVE Chief Technology Officer Michael Masquelier. "The work we are doing with Kenworth and USU will help enable operators to extend the range of heavy-duty EVs, making the industry's zero-emission goals more attainable"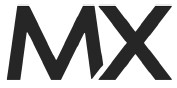 MX Technologies, a Lehi-based business analytics and data visualization solutions company, has introduced a new version of its mobile banking app. MXmobile v6, previously called Helios, is focused on growing and engaging users to expand the bottom line of the financial institution or fintech. "As mobile banking adoption continues to accelerate, financial services providers are looking to offer users a more personalized and all-around better mobile banking experience," said Brett Allred, chief product officer at MX. "MXmobile helps organizations deliver on that promise by offering simpler user onboarding, greater personalization and enhanced mobile banking features to drive engagement and increase the bottom line." The major features of the new app version are simpler user onboarding, greater user personalization and enhanced mobile banking on any device, Allred said.

Nouri, a new Salt Lake City technology company, has launched the Nouri Mobile App. "The app was built for anyone who wants to nourish their personal and professional relationships," said Sean Bair, Nouri's CEO and founder. "Whether it's solopreneurs who need to enhance connections with customers and potential clients, grandparents who need help keeping track of their grandkids' birthdays and other important dates or highly connected people who want to organize their many connections, Nouri is the app you need." The app is about nourishing the relationships that mean the most to you, Bair said. It compiles a users contacts from other contacts apps, social media, email lists, etc., and organizes them into "circles." App users then create a contact schedule and Nouri consolidates the schedules.

Good Steps, a new pet product company in Park City, has introduced what it says are the world's first adjustable dog steps. The product is custom made to create a set of steps that can be used by dogs with physical disabilities such as arthritis, balance issues, bad hips or knees and those recovering from surgeries or needing rehab to access beds and couches. "It's extremely gratifying to know that with the invention of Good Steps adjustable dog steps, we have given potentially millions of dogs the opportunity to have more freedom and mobility," said Chris "Big Dog" Bachman, owner and inventor of Good Steps. "When we realized how much the steps could help the dogs with health issues, well, that was pure icing on the cake."

Pleasant Grove-based Fortem Technologies, a provider of airspace security products and defense for detecting and defeating threats from drones, has announced today that its DroneHunter product successfully defeated threat drones during a recent U.S. Army test at the Yuma Proving Ground in Arizona. DroneHunter is an AI-enabled, radar-guided drone that locks onto its target, fires a net, captures the threatening drone and tows it to a safe deposit location. "This test is further proof that the Fortem DroneHunter is capable of defeating [drone] threats in a rigorous operational environment," said James Housinger, vice president of program management at Fortem Technologies. "With full integration into Forward Area Air Defense Command and Control, operators can employ DroneHunter as a defensive weapon against a wide range of small threats."