Troomi Wireless, a Lehi-based provider of smartphones and apps designed specifically for kids, has introduced two new devices and its KidSmart OS Android operating system, which includes a suite of KidSmart Apps. The company said its products are strenuously vetted for safety for children.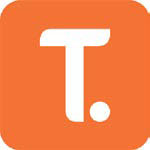 "With a safe-but-flexible approach to introducing technology to children, Troomi's all-in-one offering of phones, operating systems and phone service cuts through the clutter of companies claiming to keep kids safer online," a company statement said. While many devices marketed as "kid safe" completely eliminate app and Internet access to achieve safety, Troomi said it believes this all-or-nothing approach is impractical and deprives children of vital opportunities to learn safe online habits, nurture their talent, and enjoy healthy hobbies. Rather, Troomi provides a safe and secure introduction to phones, apps and the Internet while maintaining safeguards to remove the dangers of pornography, predators, social media, addictive games and screen addiction.


"It's essential that families have a safe option for giving phones to kids, but safety is really just the starting point," said Troomi co-founder and CEO Bill Brady. "Instead of cutting kids off from the digital world, we created KidSmart OS to help parents graduate kids from one level of responsibility to the next based on needs and maturity so they can nurture their talents and enjoy their hobbies. Put simply, Troomi is the phone that grows with your child."

Through the Kidsmart OS, Troomi gives parents the ability to customize a phone environment for children based on their age, needs and maturity level. With no social media or open browsers, it protects against addictive games, bullies or predators, pornography and spam calls, the company said.

Troomi's new phones are the Samsung Galaxy A12 featuring a 16MP main camera and 32GB of internal memory and the Galaxy A32 5G featuring a 48MP main camera and 64 GB of internal memory. Both devices come standard with GPS location services and come pre-loaded with KidSmart OS.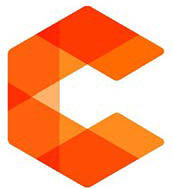 Lehi-based Consensus, a sales engagement platform provider, has introduced its intelligent Demo Automation Platform for presales teams. The product is now available in the Microsoft 365 App Store. The program provides a deeper integration and a richer experience for sales teams within existing Microsoft tools. This includes the ability to create, add and track interactive video demos and gives full visibility into buyers' consumption behaviors and preferences in Outlook from the Consensus Demolytics engine. "Making sure that presales and sales reps are able to send and track interactive video demos from directly within their normal workflow is key to adoption," said Brian Zurcher, head of product at Consensus. "Most of our larger enterprise software customers use Outlook, so this is a big boost to productivity."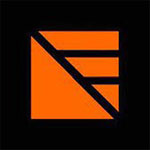 Dark Energy, a Murray manufacturer of power products it bills as near-indestructible, has released the Mavrik Wireless Charging Pad. About the thickness of a smartphone, it allows the charging of MagSafe-enabled devices by simply laying the phone on the pad. "Wireless charging is the future and we've had so many requests from our customers, it was really only a matter of time until we had our own wireless charging pad," said Garrett Aida, founder of Dark Energy. "Having proper alignment is key and something that most people don't understand. We designed the Mavrik Pad to be the size as a standard iPhone to get proper alignment. MagSafe has been a game-changer and it's only time until new technology emerges that will propel wireless charging even further."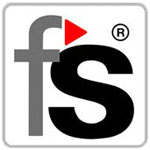 FileShadow, a platform for the management of files, including photos, documents and videos, has introduced the FileShadow App for Apple mobile devices. The Provo company said the new product now allows users to collect, organize and share files on Apple iPhones and iPads for the first time. It is available in the Apple App Store. "Some of our customers have more than a million files in their vault and now with FileShadow for iOS, their files are in their pocket, immediately available,"said Tyrone Pike, president and CEO of FileShadow. "They can now collect, search, organize and share their files from the device that is with them all the time.FileShadow opens the way to pull any file on their phone directly into their FileShadow Vault."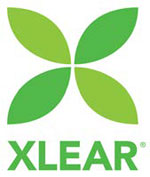 Xlear Inc., an American Fork maker of hygiene products, has introduced a new formula for its Spry Dental Defense toothpaste. The new product is based on research published in the Journal of Dentistry that concluded the combination of fluoride and nanosized trimetaphosphate (TMP) more effectively hardens teeth against damage and decay than fluoride alone. "The Journal of Dentistry study shows that the new ingredients in Spry toothpaste are significantly more effective than typical fluoride toothpastes," said Nathan Jones, CEO of Xlear. "Brush your way to better health with Spry." The study concluded that the TMP toothpaste "promoted a greater protective effect against enamel demineralization … compared to fluoride toothpaste." It also said TMP "raised fluoride and led to higher calcium in [tooth] enamel."



Geartrade, a Salt Lake City-based service that puts sellers and buyers of outdoor clothing and equipment together, has introduced "Reclaim Your Gear Closet," a new consignment selling option. While Geartrade has previously conducted an in-store and online marketing model, the new option allows sellers to package their unused outdoor products, send them to Geartrade and await payment when the items sell. Geartrade pays the shipping charges for the customers' own packaging or will supply shipping boxes. "Since 1999, our mission has been to keep people in the outdoors and gear out of landfills," Geartrade said in a release. "Now, in response to customer input, we have added a consignment selling option alongside our traditional marketplace model to make the selling process as easy as possible."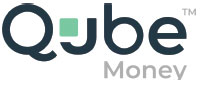 Qube Money, a money management and banking platform based in Pleasant Grove, has announced the launch of Premium Accounts. The upgraded version of the Qube app allows users to elevate their money management methods and planning, the company said. It provides unlimited budget categories, new automation and innovative ways to collaborate with a partner on budgeting. "We are thrilled to now be offering the Premium version of the Qube Money app to our loyal customer base," said Ryan Clark, co-founder and CEO of Qube Money. "These enhanced features will further help our users stay on track to meet their financial goals each month." Qube brings the envelope budgeting method to a cashless world, with envelopes that work in conjunction with a debit card tied to the account.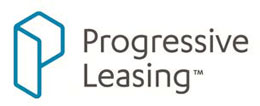 Draper-based Progressive Leasing, a provider of e-commerce, app-based and in-store lease-to-own solutions, has announced an expansion of its e-commerce platform offerings with new plug-ins for Adobe Commerce's Magento 2 and WordPress' WooCommerce that simplify the retailer integration and customer application processes, while shortening the time between lease application and checkout completion. The new version of each plug-in also offers end-to-end management on lease-to-own retail orders. "Continuing to develop market-ready, plug-and-play fintech solutions that make the virtual lease process simpler for retailers and their customers is a key driver to expanding our lead in the lease-to-own market," said Dan Stevenson, Progressive Leasing's vice president of e-commerce. "Retailers can add lease-to-own options to their own websites in a few clicks, while offering their customers quicker lease decisioning."