Convergent Concrete Technologies, an Orem-based supplier of concrete treatments and products, has introduced a new line of concrete densifier and hardener products that use an ionic transfer process instead of the age-old silica process widely in use. Concrete densification and hardening is a process that prepares and strengthens concrete surfaces, such as warehouse floors and other high-traffic areas, for heavy use. Using Convergent's proprietary STRiON technology, the company will first release its STRiON:Fortify densifier.


Calling the old silica method a laborious, error-prone process, Convergent said the STRiON process is a game- changer for the concrete industry.



"It's the single biggest advancement I've seen in more than 40 years in this industry," said Dal Hills, founder of Convergent. "STRiON products are the easiest densifiers to apply — and the most efficient, which is a boon for contractors, facilities managers, owners and architects."


STRiON's ionic transfer process disperses the product deep into concrete to make it more resilient, resistant to traffic, dustproof, easy to clean and prepped for polishing, Hills said. It is also exceptionally easy to apply and can be used in temperatures as low as 25 degrees F. Despite its clean and simple application process, Convergent said the results are still premium-grade.


"STRiON:Fortify transforms our understanding of the densifier market, evolving away from the silica-dependent reactions of the past. This is like introducing a brand-new mode of transportation rather than putting new wheels on the same vehicle," said Kason Hills of Convergent. "Nothing's ever come close to the performance and ease of use we're seeing with this technology and STRiON:Fortify."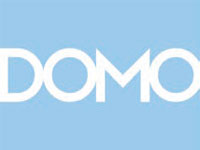 American Fork-based Domo, a cloud-based platform that offers business intelligence and analytics, has rolled out Domo Everywhere that updates components of its existing embedded analytics solutions and makes available new capabilities to deliver a more powerful experience for organizations to improve customer experiences and create new revenue streams leveraging Domo's platform. "Domo is pushing external BI (business intelligence) beyond the traditional places that analytics content is embedded and the value that is received," said Jay Heglar, chief business officer at Domo. "With Domo Everywhere, we're giving customers an easy way to create, deliver and monetize high value-data solutions in a fraction of the time it would normally take and with a fraction of the resources required of any other approach."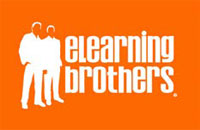 Learning technology company eLearning Brothers has released the learning module development application Lectora Desktop 21, which the Orem company said has been reimagined and redesigned to conquer modern business challenges. Its innovations include new modular development functionality to accelerate e-learning development and a redesigned user interface that improves authoring efficiency. "Lectora is known in the e-learning authoring community for power, versatility and accessibility," said Chris Willis, product director for Lectora at eLearning Brothers and co-host of the Lectora 21 release webinar. "In order to fulfill our brand promise, we knew we also had to make it easier to get started in Lectora for the first time, then quickly realize business value." The Lectora Desktop 21 features will soon be available within Lectora Online.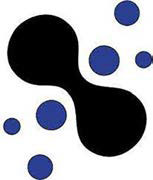 Elute Inc., a Salt Lake City medical technology company that develops drug delivery devices designed to prevent and treat surgical bone infection, has received authorization from the FDA to use its EP Granules with Tobramycinin clinical trials. The authorization allows trials of a bone void filler that delivers an antibiotic to bone infections following hip or knee replacements. «We are pleased that the supporting pre-clinical data … ofEP granules we presented to the FDA merited the approval of our [Investigational Device Exemption]. We believe that the authorization … will enable further evaluation of this new product to support a future premarket submission, with significant potential to improve patient care and satisfaction," said Dr.ÊAshok Khandkar, president and CEO of Elute.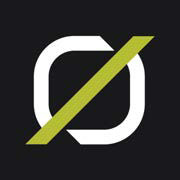 Portable energy company Goal Zero of Riverton has introduced the Yeti 1000X Portable Power Station. The rechargeable battery pack gives consumers the power needed to run medium to large appliances but is portable enough to pack in the car for recreational use. "Since creating the power station category, we've seen a tremendous increase in interest and demand for our Yeti products. The addition of the Yeti 1000X meets that demand and gives consumers a size that is powerful, versatile and affordable," said Bill Harmon, general manager at Goal Zero. "Whether it's running a refrigerator or CPAP machine during a power outage or throwing it in the car to power your next trip, consumers will love the versatility of the Yeti 1000X."



SixFifty, a legal documentation technology company based in Midvale, has released Employment 2.0, a new offering to help businesses manage the legal challenges raised by the future workplace. Employment 2.0 includes an automated employee handbook; automated COVID workplace policies; hybrid working policies and tools to help companies manage a remote workforce; and diversity, equity and inclusion policies to help companies build a diverse and welcoming workforce. "The dust is settling on what the employment landscape will look like moving forward, and it's much more complicated and dangerous than before," said Kimball Dean Parker, CEO of SixFifty. "Our goal is to build the definitive legal resource that companies can use to lay the foundation for a workforce that is remote, mobile, safe and diverse."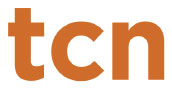 St. George-based TCN Inc., a provider of a cloud-based call center platform, has launched "Understanding STIR/SHAKEN,"an online guide that breaks down the rules related to the Secure Telephone Identity Revisited/Signature-based Handling of Asserted Information Using toKEN (STIR/SHAKEN) framework for combatting illegal caller ID spoofing, which takes effect June 30. It also addresses the FCC rules of the Telephone Robocall Abuse Criminal Enforcement and Deterrence (TRACED) Act for businesses that are unable to implement STIR/SHAKEN right away. "Every day, Americans receive millions of fraudulent, unwanted phone calls, including calls with malicious intent that 'spoof' or falsify caller ID information," said McKay Bird, chief marketing officer at TCN. "STIR/SHAKEN is an important and needed step toward restoring the trust of Americans in their voice networks."



Property professionals can now save significant time estimating and managing water mitigation and interior and exterior claims with SmartScope, a new feature in Verisk's Xactimate and XactAnalysis solutions. Lehi-based Verisk is a global provider of predictive analytics and decision-support solutions for property management. The feature guides property professionals through the estimating and repair process. Estimators simply answer dynamic questionnaires, apply line items, select property characteristics and then SmartScope automatically calculates repair costs. "Verisk and Xactware remain committed to helping property professionals shorten workflows with higher-quality and more efficient outcomes," said Xactware President Mike Fulton. "We couldn't be more pleased to introduce this new set of tools to greatly enhance efficiency, speed, quality and consistency throughout the estimating and claims management process."