Salt Lake City movement and data intelligence company Blyncsy has launched Payver, an artificial intelligence-powered technology that delivers transportation agencies on-the-ground insight into which roads require updated paint lines and other improvements. The application uses crowd-sourced video data collection and Blyncsy's proprietary machine learning models to pinpoint road markings in need of repainting.


Blyncsy touts the product as essential in preparing cities for upcoming autonomous vehicle traffic that relies on road markingsfor navigation. Autonomous mobility was predicted in a recent study from Deloitte to account for 80 percent of miles driven by 2040.


"By using data and artificial intelligence, we can make our roads smarter, safer and support the rollout of autonomous vehicles," said Mark Pittman, founder and CEO of Blyncsy. "Our transportation officials, municipalities and other public safety workers have an enormous task when it comes to maintaining our roads, which requires tons of time, resources and manpower. Payver will help this entire industry identify and prioritize road improvements more quickly and efficiently, manage their funding and maintenance schedules, and use existing infrastructure to prepare their cities for autonomous driving."


Blyncsy has kicked off its Payver pilot program this spring with the Utah Department of Transportation (UDOT). As part of the pilot, Payver will be deployed in Salt Lake County covering more than 350 road miles.


"We're piloting this technology as we look for more data-driven ways to optimize our operations and increase safety for our transportation system," said Rob Miles, UDOT director of traffic and safety. "The condition of our striping and physical infrastructure is a key element in delivering the best travel experience for our state".



Salt Lake City's Blackrock Microsystems, a company that provides tools for neuroscience research, has partnered with a team of researchers at Northwestern University to develop a wireless, implantable device that can shift the body's circadian clock, halving the time it takes to recover from disrupted sleep/wake cycles. Called NTRAIN (normalizing timing of rhythms across internal networks of circadian locks), the project addresses the challenges of travel, including jet lag, fatigue, gastrointestinal issues and weakened immune response. "We are effectively building the bridge between biology and bioelectronics — the potential is limitless," said Florian Solzbacher, co-founder and chairman of Blackrock Microsystems. "We are proud to be a part of the growing team of science, electronics and biology experts being assembled to bring a 'living pharmacy' to life."



Canopy, a cloud-based practice management platform for accounting professionals based in Lehi, has been selected to be part of an IRS pilot program to implement the retrieval of transcript data through a new, secure application programming interface (API). As a result of this collaboration, Canopy has implemented the API within its Practice Management Suite in advance of the public release in June. "Canopy has been closely collaborating with the IRS for years," said Larry Furr, chief product officer at Canopy. "We are honored to have been involved in this update and are thrilled to be able to provide our clients with the most up-to-date technology available for accountants. Canopy's new Transcript Tool will continue to work seamlessly through this IRS transition period."


Dental practice products company The CAO Group Inc. of West Jordan has released ZaPro Hand Sanitizer. The product contains 94 percent alcohol and features quick drying, no stickiness and a lotion-like feeling. It kills microbials faster, allowing professionals to immediately apply their protective gloves after application, the company said. "Hand sanitizer is a product that has been on market for decades without innovations. The innovation in ZaPro hand sanitizer enables consumers to use the hand sanitizer more often without any hesitance and makes the control of diseases easier, faster and better, particularly for dental, medical and other professionals who use gloves during their work," said, Densen Cao, president and CEO of CAO. "You have to try ZaPro hand sanitizer to experience the difference."


Pleasant Grove-based Alianza, a full-stack cloud communications platform for companies in the service industries, has launched its Business Cloud Communications solution. The solution addresses the growing market of frontline service workers needing advanced solutions to communicate more effectively by offering business mobility, messaging and video conferencing. Business Cloud Communications enables service providers to quickly add a voice-first unified communications solution to their service providers' product portfolio. "Business Cloud Communications enables service providers to evolve and upgrade their business communications portfolio," said Justin Cooper, executive vice president of product and customer success at Alianza. "By providing different service tiers within the solution, it is easy to customize and offer flexibility and scalability, allowing service providers to create packages that map to their business customers' needs."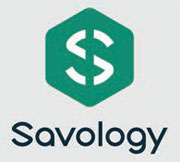 Savology, an Orem-based financial technology company providing financial planning to Americans, has introduced Savology Plus, a digital financial planning membership. "We're thrilled to have helped tens of thousands of American households build free financial plans," said Spencer Barclay, Savology founder and CEO. "Overwhelmingly, our users wanted access to financial experts, they wanted their financial data pulled into their plans automatically and they wanted the ability to share their accounts with people in their support network. I'm excited for Savology Plus to deliver on these requests." The new membership plan allows users to connect financial accounts into Savology's free app for real-time updates; chat live with financial coaches for personalized advice; share accounts with spouses, partners or financial professionals; and access gaming to encourage and reward progress.



Weave, a Lehi-based customer communications platform for small business, has launched two products to make it easier and faster for businesses to add new customers. Digital Forms and Web Assistant simplify the way small businesses can schedule appointments and collect necessary information, making the journey from the first conversation to the first appointment a modern experience for the company and its customer. "Whenever small businesses can make it easier and faster for a potential customer to take the first step into their business, it's a better experience all around," said Weave CEO Roy Banks. "Features like Digital Forms and Web Assistant revolutionize how small businesses bring on new customers and give them a huge advantage against their competitors by offering personalized and technology-driven experiences."


Pleasant Grove-based natural family care products company Wink Naturals has introduced its new line of products for men. The first product in the line is Fortitude Complete Multivitamin Support for Men. The company's sleep, health and nutrition and other products have been geared for women and children until now. "Wink Naturals is constantly looking for opportunities where we can offer a better, safer product option and that now includes options for men," said Danny Villarreal, founder and CEO of Wink Naturals. "We are excited to announce our men's line of personal care and health supplementation, To The Woods. For years we have been asked to develop men's products with the same strict manufacturing integrity that our customers have come to expect here at Wink Naturals."