Simplicity Cocktails, a Salt Lake City company that introduced ready-to-drink mixed cocktails in metal cans, has released its new premium canned vodka and bourbon lineup featuring resealable cans. The move marks the company's entrance into the spirits market.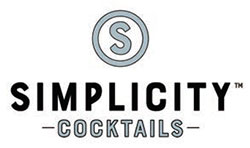 Both spirits are available in Simplicity's 12-ounce can equipped with the resealable feature with a lift-and-slide-back. Two of the cans are equivalent to just over a standard fifth of spirits, the company said.
Simplicity's new vodkais made with Idaho potatoes for "superior flavor, texture and versatility which leads to crisp and clean cocktails along with a smooth standalone taste," a company statement said. The potato neutral spirits are distilled to 95 percent alcohol in Idaho and the distillate is reduced to 40 percent alcohol at Simplicity's lab in Salt Lake City. The bourbonis distilled in North Carolinaand packaged in cans at Simplicity's Utah facility.
"The Simplicity Cocktails team is excited to introduce our new first-of-a-kind vodka and bourbon lines to our collection," said Chris Weed, co-founder of Simplicity. "As the weather heats up, so will all the outdoor adventures. These elite spirits married with our innovative resealable cans will add a refreshing reward to all the Utah action this summer."
Simplicity now offers 11 canned mixed cocktails and two canned premium spirits. Currently available at the company's storefront location in Salt Lake City, the new spirits products will be available at state liquor stores by the end of the year.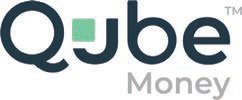 Qube Money, a money management and digital banking platform based in Pleasant Grove, has launched Joint Accounts, an app feature that allows users to add companions to their plan so they can make decisions together, improve communication and maintain financial health. "Money is the No. 1 issue couples fight about," according to a Qube release. The new feature is designed to unite couples by providing a solution that empowers financial transparency and seamless money management, the company said. "Understanding the deep connection between relationships and money, we believe we can help couples collaborate and create transparency with money planning," said Ryan Clark, CEO and co-founder of Qube Money. "Living out this truth, we've set a goal to decrease the U.S. divorce rate by 1 percent."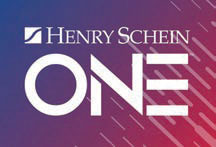 American Fork-based Henry Schein One, a tech company providing software and services to the dental industry, has released a software module that integrates dental and medical patient records, reflecting an increased interest among healthcare providers to offer comprehensive services to patients. The module, called Consistency of Care, is open architecture software that supports the need for interoperability and information sharing between dentistry and medicine. "Our goal at Henry Schein One is to provide innovative practice solutions to dental professionals, so they can focus on providing the best patient care possible," said Mike Baird, CEO of Henry Schein One. "We're excited to bring the Consistency of Care module to market, as the benefits of integrated dental and medical care are clear, with improved patient outcomes and increased efficiency."

Brydge, developer and marketer of mobile and desktop accessories for electronic devices, has begun selling it new Air MAX+ keyboard for iPad Air and iPad Pro. The Park City company said the Air MAX+ is the only independent keyboard/case combination with a true multi-touch trackpad. The antimicrobial keyboard and magnetic SnapFit case feature Bluetooth connectivity and 4-foot drop protection. "Following our recent announcement of the 12.9 MAX+ for iPad Pro, we are excited to bring another groundbreaking device to market — this time for iPad Air owners. The Air MAX+ combines the award-winning functionality of previous Brydge keyboards with a multi-touch trackpad and all-in-one protective case, perfect for users looking for a functional and protective solution, said Nick Smith, co-CEO and founder of Brydge.
Qualtrics, a Provo-based provider of customer experience management software, has released Customer Care Command Center, designed to help organizations improve customer service agent effectiveness by allowing customer service agents to "tap into the hearts and minds of the customers they're serving and take action to improve the experiences." The product gives agents fast access to what customers are thinking and feeling about their contact center experiences. "Customer service is one of the most important touchpoints that organizations have with their customers, especially as the world has shifted to digital," said Jay Choi, chief product officer at Qualtrics. "More than ever, organizations need to empower their agents with a single view that surfaces real-time customer feedback and enables them to take action on that data to deliver incredible experiences."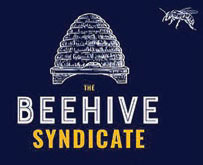 Lehi-based Beehive Venture Partners has announced the launch of the Beehive Syndicate, a program to allow more people in Utah to invest in early and growth-stage funding rounds for private Utah companies. "We want to build an ecosystem where more Utah residents make small investments to Utah companies in angel, seed and growth-stage funding rounds," said Beehive Venture Partners co-founder Luke Gunderson. "Utah has become a hotbed of tech startup activity, but many of the investment benefits have accrued to firms and individuals on the coasts. We need to capture more of that value inside of Utah so we can create compounding, positive network effects." Beehive Syndicate allows local accredited investors to participate in funding for Utah-based startups with as little as $1,500.

ReadyNet, a Salt Lake City-based provider of wireless connectivity solutions for Internet service providers, has introduced NeXus, a real-time remote device management system for the company's routers. As a secure cloud-based SaaS platform, NeXus will offer a host of benefits over traditional remote management systems, including features like real-time remote device status updates, configuration changes, diagnostics and firmware updates, the company said. "We're very excited to release NeXus to our customers and we believe that real-time remote device management will allow ISPs and MSPs to better service end users," ReadyNet's chairman Martin Frey said. NeXuswill deliver faster installation times, less service calls, improved remote troubleshooting and an overall enhanced customer experience. We're confident this product will set a higher standard for future remote device management solutions."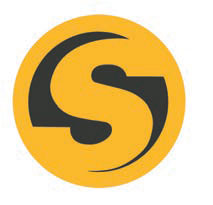 Sorenson Communications, a provider of American Sign Language interpreting services and video relay service based in Salt Lake City, has released a new videophone called Lumina. Lumina is specifically built for deaf communication and brings together clarity, cutting-edge innovation and exceptional design, the company said. "From the start, Sorenson has been there to support relationships through our deaf-centric technology," said Sorenson Communications CEO Scott Wood. "We are excited to continue that legacy with Lumina by providing our customers with the most advanced technology and world-class ASL interpreting." Lumina features include 1080 dpi high-definition video, enhanced lowlight and backlight performance, increased brightness, greater Wi-Fi capability, USB-A and USB-C 3.0 connectors, increased Bluetooth range, ergonomic remote control and in-person interpreting.