The University of Utah has partnered with ARUP Laboratories of Salt Lake City and Orem-based digital diagnostics company Techcyte Inc. to develop NanoSpot.AI, a less-than-five-minute, easy-to-administer SARS-CoV-2 antibody test. The partnership expects NanoSpot.AI to be significantly less expensive to manufacture than other SARS-CoV-2 antibody tests, so it has the potential to be considerably more affordable than currently available tests, making it possible to extend the test to every corner of the world, according to a press release from the group.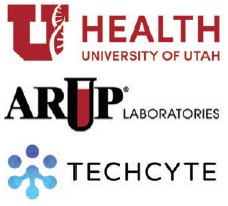 The NanoSpot.AI test is performed on a spot of blood obtained through a finger prick. Individuals then receive their test results on their mobile phones. The test could be used around the globe to help prioritize who should receive SARS-CoV-2 vaccinations or to easily and quickly detect whether individuals have some immunity against COVID-19 for travel or immigration purposes. Clinical studies validating NanoSpot.AI are currently underway.
"Other antibody tests are available and are very good, but it takes time to get test results back and they're relatively expensive," said Dr. Hans Haecker, who codeveloped NanoSpot.AI with Dr. Vanessa Redecke. Both are professors in the UofU Pathology Department Division of Microbiology and Immunology.
"As a national reference laboratory, ARUP has a wide view of laboratory diagnostics," said Mark Astill, ARUP director of research and development. "The expertise and experience we bring enabled what may be the first instance of combining seemingly disparate elements to produce a rapid, economical, QR-code-curated, consistent, point-of-care result."
All NanoSpot.AI test components are provided in a self-contained kit. The person administering the test places droplets of blood in three small spots on a ready-to-use card. One of the spots displays the test result while the other two confirm the test was properly run. Antibodies against SARS-CoV-2 are quickly apparent because the blood spot begins to separate within seconds when the test result is positive.
Techcyte CEO Ben Cahoon said, "Our platform breaks each blood spot into thousands of features that the AI uses to statistically determine which specimens are positive for SARS-CoV-2 antibodies."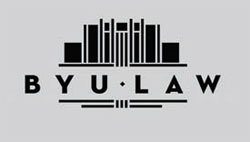 BYU LawX, a legal design lab at the J. Reuben Clark Law School at Brigham Young University in Provo, has developed Goodbye Record, an online resource assisting individuals, legislators and corporate partners to address the legal record expungement process. The application implements solutions to protect second chances for individuals who have had their records expunged. "LawX has been one of the most fun and fulfilling classes I've been part of, and I feel fortunate to have played a role in finding solutions to the expungement problem," said Ruben Felix, a third-year BYU Law student who helped develop Goodbye Record. "It is really fulfilling to craft real solutions to help real people. Goodbye Record is not just going to help people who need it now, but in the future as well."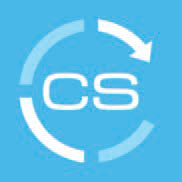 ClientSuccess, a customer success platform based in Lehi, has released Conversations, a solution designed to deliver "conversational customer success." Conversations empowers front-line customer success managers (CSM) to engage with customers in a faster and more authentic way, the company said. Built as a Chrome extension, Conversations gives CSMs a direct communication line to collaborate with their customers in real-time from a simple app in their browser. "CSMs spend a majority of their time engaging with customers using clunky email or bulky video conferencing, usually centered around ongoing conversations and tasks," said Dave Blake, founder and CEO of ClientSuccess. "This results in poor productivity, fragmented customer conversations, and ineffective execution. Conversations makes it simple to engage with your customers, collaborate on tasks and develop authentic relationships."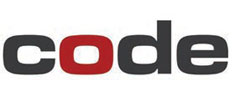 Code Corp., a Murray-based barcode scanning and data capture technologies company, has launched its Code Reader 5200, a high-speed, omnidirectional reader for 1D and 2D barcode symbols. The CR5200 replaces the company's CR5020 and CR5025 devices. "The new CR5200 is the perfect barcode reading device for high-traffic, fast-paced environments such as hands-free retail point of sale or event ticketing, admission and access control purposes," said Jana Buchanan, senior product manager of hardware for Code. "The CR5200 has an optional advanced age-verification feature that allows businesses to scan driver licenses and IDs for age verification and to capture specific consumer information for credit applications, loyalty programs and marketing lists." Code's powerful image-capture technology enables the CR5200 to read small, low-contrast and even damaged barcodes on any surface.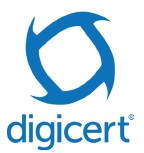 Lehi-based DigiCert, an Internet security and authentications solutions provider, has released DigiCert Automation Manager, a containerized enterprise solution for on-premises, high-volume transport layer security certificate automation. Automation Manager is an addition to DigiCert's platform, built on a cloud-native architecture that allows for flexibility and secure automation behind the enterprise network firewall, the company said. "Lifetimes for public certificates are decreasing at the same time that organizations are deploying rapidly growing volumes of digital certificates, making automation a necessity," said DigiCert CEO John Merrill. "Automation Manager is designed to meet our customers' need to become more efficient and effective in managing their certificates at scale. The architecture provides secure certificate automation on-premises for any distributed environment." DigiCert said it will offer continuous innovation of Automation Manager features in 2021.
Lehi-based SimpleNexus, a developer of a homeownership platform for loan officers, borrowers, real estate agents and settlement agents, has announced SimpleNexus eClose now supports remote online notarization (RON), enabling lenders to efficiently conduct fully digital closings. In a RON e-closing, all documents are e-signed and electronically notarized by a commissioned remote online notary via webcam. "SimpleNexus is committed to delivering lenders with a one-stop platform that seamlessly guides borrowers throughout the entire homeownership journey," said SimpleNexus president Cathleen Schreiner Gates. "The added capability of RON, which enables full e-close, gives lenders and borrowers the choice to make closing as digital as they want. In addition to improved borrower experience, full e-close offers lenders substantial return on innovation with improved operational efficiency, greater data integrity and faster delivery of loans to the secondary market."

Financial crime and ID fraud protection company SmartSearch U.S., based in Lehi, has launched TripleCheck, a digital solution to combat money laundering in regulated sectors such as financial services. SmartSearch said its new solution will not only help businesses comply with new laws but provide ongoing monitoring against sanctions and politically exposed persons for the first time. Martin Cheek, vice president at SmartSearchU.S., said, "Our mission is to make anti-money laundering (AML) compliance easy. While the technology behind TripleCheck is highly advanced, the interface and the outputs have been designed with the user in mind, meaning staff at any level can successfully perform a SmartSearch TripleCheck. By combining three sophisticated verification processes into one powerful tool, we have created the most powerful, robust and reliable all-in-one AML platform on the market."