Vineyard-based Manly Bands, a direct-to-consumer e-commerce retailer of men's wedding rings, has introduced a new line of officially licensed MLB wedding rings. The line offers multiple designs for every club in the league inspired by their colors, logos and history. Manly Bands is excited to share a collection inspired by one of the most popular sports in the country over the past 150 years and counting, it said.

Since its founding, Manly Bands has been making rings inspired by the hobbies, interests and passions. Using unique materials such as tungsten, meteorite and dinosaur bone to create hundreds of design options, the company has positioned itself as the largest e-commerce brand for men's wedding bands.
Although Manly Bands has offered several ring designs inspired by sports in the past, this marks the first collection dedicated to America's national pastime.
"We're so excited to launch this collection, as avid fans and as our first step into official partnerships within the sporting world," said Johnathan Ruggiero, co-founder and co-CEO of Manly Bands. "With the return of both baseball and weddings, we knew it was important to offer a collection that really speaks to a new demographic of customers. I really think we've hit a home run with this lineup."
The MLB collection will be made of black zirconium and cobalt chrome with different inlay options, including Cerakote ceramic and wood from real baseball bats. Ruggiero said all the rings will be made in America.
"When designing these rings, we spoke to fans and players to really understand why it's important to offer people more personalization in their wedding rings," said Michelle Luchese, co-founder and co-CEO of Manly Bands, who directed the design effort. "By looking at wedding bands as not just something they wear on their wedding day, but representing their whole life together, we were able to create classy styles that any baseball fan would love."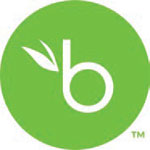 BambooHR, a Lindon-based provider of cloud-hosted human resources management software, has introduced new capabilities to its product suite designed to streamline talent acquisition, simplify onboarding and enable geolocation for time tracking that supports the distributed workforces. The new module upgrades, Time Tracking with geolocation, New Hire Onboarding with new employee packets and Talent Acquisition with job application customization, have been added to the standard BambooHR HR platform. "In a world where an increasing number of employees are dispersed between offices and remote locations, these upgrades betters serve the needs of HR professionals and business owners today," said Amy Frampton, head of marketing at BambooHR. "We consistently prioritize product innovation that supports the growing changes of the modern workforce and bolsters the employee experience regardless of where individuals work."

Ancestry, a family history and consumer genomics platform based in Lehi, has announced the launch of its Community Impact Program, which aims to mobilize Ancestry resources and products to build more connected and resilient communities through preserving at-risk history and empowering the next generation of history makers. Ancestry said that research shows that family history is a powerful tool for building resilience, connection and understanding among all ages. The ancestry launch fulfills this goal through education programs and preservation initiatives. "For more than 30 years, Ancestry has helped millions of people around the world discover and share their family stories," said Deb Liu, Ancestry CEO. "Family is more important now than ever, and Ancestry's new Community Impact Program will help accelerate the important work of building a more connected, understanding and resilient world."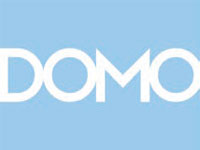 American Fork-based business intelligence platform Domo has introduced the Domo COVID-19 Vaccine Tracker. The application has been added to the company's free interactive Coronavirus Global Tracker, which has had more than 3 million page views to date. "As the world starts to see light at the end of the tunnel from this global pandemic, our team looked at additional ways to leverage data for public good," said Ben Schein, vice president of data curiosity at Domo. "Today's update meant finding sources that would help others quickly understand how worldwide vaccination data can impact their communities and the rapidly changing environment. We hope that the addition of the COVID-19 Vaccination Tracker will help inform organizations through the critical decisions and actions needed to get us closer to the end of this tunnel."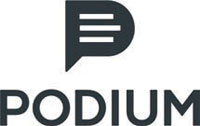 Podium, a communication and payments platform for local businesses based in Lehi, has announced the release of Podium Card Readers, point-of-sale connected devices that provide more ways for local businesses to collect and manage their payments. As the company's first physical products, the devices drive repeat business and enable frictionless payments via text and in-store payment. "Often, legacy card readers from payment providers do just one thing — read the card. They don't interact with the entire customer journey the way our Card Readers do," said Eric Rea, co-founder and CEO at Podium. "Our device centralizes every payment flow, making the experience seamless and truly modernizing the payments experience for our customers — ensuring better conversion and overall customer satisfaction. Getting paid will never again be a friction point for local businesses."

St. George-based Vasion, a print and document management technology company formerly known as PrinterLogic, has released Vasion ST, a complete software-as-a-service digital transformation platform that integrates the tools businesses need to digitize content and automate business processes by combining capture, workflow, e-signature and storage. "A business owner needs to be able to automate business processes without database admins, developers, or costly professional services," said Ryan Wedig, Vasion CEO. "Immediately after acquiring MaxxVault two and a half years ago, we got to work on advancing the platform to a true SaaS offering that would allow business process owners to create no-code business process automation with a single day of training." Wedig said the need for digital transformation has been accelerated by COVID-19 and that Vasion ST fulfills that need.

Provo-based XANT, a digital sales management platform using artificial intelligence, has announced several product innovations centered around compliance for its Playbooks Sales Engagement software. XANT unveiled these new developments to enable sales organizations to better align with compliance laws, produce consistent results and follow best practices guidelines. They include Call Compliance, Email Compliance, Workflow Compliance and CRM Compliance modules. "The largest enterprises are taking on the massive digital transformation. At XANT, we know you can't afford to ignore compliance. More information is at risk, and more measures need to be taken to protect it," said Chris Harrington, XANT CEO. "We built Playbooks to enable salespeople to do their jobs and to do them in a better, safer, more efficient way. These features help to make that goal a reality."