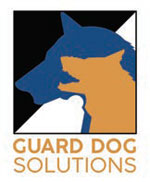 Salt Lake City-based Guard Dog Solutions Inc., through its guardDog.ai business unit, has released a software-as-a-service network within its Protective Cloud Services application called guardDog. The company said that the service, which includes a security device called "Fido," is the first plug-and-protect proactive cybersecurity solution for edge networks and network attached devices in a space the company refers to as "Edge Territory" — the space beyond where traditional remote network and device management solutions can offer visibility or protection.
The company said guardDog protects against threats outside the perimeter of the network or on attached devices that other solutions can't see, for wired and Wi-Fi networks. "Devices of every kind are inherently vulnerable to the networks they join. GuardDog employs patent-pending artificial intelligence to pre-emptively recognize, expose, and shut down cybersecurity threats before an attack can happen," Guard Dog Solutions said. "After years of working to perfect the technology with enterprise and consumer customers, guardDog is taking network security into another dimension – simplicity."
Guard Dog CEO Peter Bookman said, "At any given point there are around 150,000 known vulnerabilities that devices are exposed to on the networks they join, and often these incidents go undetected and guardDog acts like a fire alarm for exposing these threats, and like a first responder for helping to solve cyber threats, where often businesses and consumers are lacking the expertise or resources to do either effectively."
Customers simply plug in a Fido device to their network router and register it with Protective Cloud Services to activate protection. GuardDog immediately goes to work securing homes and businesses Wi-Fi and wired networks and the wireless devices attached to them and displaying threats on an area map.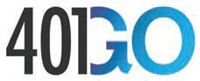 West Jordan's 401GO, an automated 410(k) plan platform, has released multiple payroll integrations with APD, Paychex, iSolved, PayCor, Rippling and Kronos, designed to eliminate costly payroll-related errors. The goal 401GO is to automate 401(k) administration so everyone involved — advisor partners, employer and employees ­— can focus on a worry-free payroll, the company said. "401GO is focused on making everything as simple as possible for small businesses to set up and manage their 401(k)," said Nate Beck, co-founder of 401GO. "Our integrations with various payroll providers allow for full automation of the management of the 401(k). A full payroll integration reduces the amount of time a small business needs to invest to about an hour a year." 401GO plans to add another -12 integrations over the next three months, Beck said.

Avetta, a provider of supply chain risk management based in Orem, is adding an intelligent supplier classification tool to its Avetta Connect platform to better pair different supplier types to safety and certification requirements. The new process, available in early April, streamlines supplier onboarding and adds more service levels. "The Avetta Connect platform is unique because it manages a broad number of suppliers across a very diverse set of industries," said Taylor Allis, chief product officer of Avetta. "To scale the digitization of our clients' supply chain risk management programs, we need to deliver new ways to intelligently automate the classification and management of supply chain vendors. Avetta Connect's newest features enable clients to automatically map compliance requirements to companies based on their attributes on a global scale."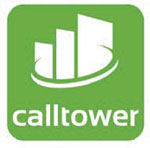 CallTower, a provider of cloud-based enterprise-class unified communications, contact center and collaboration solutions, has released its latest native Microsoft Teams Direct Routing customization within its Unlimited Teams Conferencing. When customers migrate to Teams with CallTower Direct Routing, they take advantage of Teams' powerful collaboration technology plus the feature-rich solutions CallTower adds to Teams, the South Jordan company said.  "As many companies explore migration paths to Microsoft Teams, we are prepared to make the transition smooth and ROI-friendly," said William Rubio, CallTower's chief revenue officer. "We are thrilled to provide a direct routing solution that reduces cost while enabling feature sets and customized integrations, exclusively available through CallTower's direct routing solutions. Our customers experience direct routing with the CallTower advantage, leveraging natively integrated contact center, CRM, texting and more."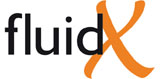 Fluidx Medical Technology Inc., based in Salt Lake City, has released details on successful clinical use of its GPX Embolic Device for blocking flow to microvasculature and large tumor feeding vessels. The device is an embolic designed to combine the benefits of other embolics like coils, particles and liquids with simplified preparation, delivery, precision and control leading to durable, long-term occlusions. GPX technology is a low viscosity, aqueous-based solution that solidifies into a durable embolic material upon delivery. "GPX is a highly versatile product that has been shown to successfully occlude small microvasculature as well as the larger tumor feeding vessels." said Libble Ginster, CEO of Fluidx. "GPX can be delivered using very small microcatheters, designed to give physicians the flexibility to be highly targeted and thorough in devascularizing tumors."
Provo-based Qualtrics, creator and marketer of experience management software, has introduced new solutions designed to make it even easier for companies to acquire new customers and build loyalty with existing customers, efficiently and at scale. The new solutions, Relational Customer Experience, Account-Based Relationship Diagnostic and Digital SupportÊOptimization, are easy to set up, enabling companies to accelerate their time to value, Qualtrics said. "Customer preferences and expectations have evolved significantly this past year and companies will need to adopt an experience-first approach to customer relationships moving forward," said Jay Choi, chief product officer of Qualtrics. "The most successful companies adapt and thrive even during disruptive times by understanding the 'how' and 'why' behind customer behaviors and using that data to proactively design and deliver the best experiences for their customers."

ReddyPort, a medical technology company based in Salt Lake City and focused on bringing non-invasive ventilation (NIV) products to market, has launched ReddyPort Microphone and Controller, a device that includes a single-patient-use microphone which integrates with ReddyPort Elbow, providing an interface for application of continuous positive airway pressure or bi-level therapy. The device allows clinicians and patients to communicate clearly with one another and their families during treatment without removing their mask and reducing known risks for successful NIV therapy. "Non-invasive ventilation is often a life-saving patient intervention for respiratory distress, but these ventilation masks create barriers for adequate communication between doctors and patients," said Dr.ÊQuinn M. Snyder, an emergency physician in Mesa, Arizona, who said he gets patient information more readily by using the device.
Park City's Skullcandy, an audio electronics accessories company, has introduced its new Dime True Wireless Earbuds. Priced in the lower range of earbud products, Dime features noise-isolating fit, a microphone in each bud, Bluetooth 5.0, sweat and water resistance, a micro-USB charging case and 12 hours of battery life. "Despite being the fastest-growing segment in stereo headphones, true wireless earbuds still account for less than half of the market," said Jeff Hutchings, Skullcandy chief product officer, referring to 2020 market share data. "Our all-new Dime True Wireless Earbuds are intent on changing that. Offering stellar sound and unmatched simplicity at a price that makes it possible to throw a pair in every bag, Dime breaks down all barriers formerly associated with true wireless."