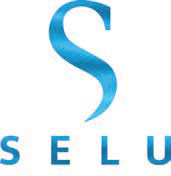 A new Salt Lake City company, Selu Technologies Inc., has created technology designed to convert atmospheric moisture into clean water, renewable energy and clean air through an all-in-one, climate-control utility system called Selu Oasis. "When implemented in the agricultural environment, Oasis provides customers with the ability to grow and harvest food to reduce overhead costs while achieving maximum potential growth yields while also replenishing the environment," the new firm said in a release.


"Globally, we are running out of water and land and facing growing difficulties in utility costs and climate control for growing the food we require and sustaining strong and sufficient agricultural commerce," a Selu statement said. "However, Selu is providing the answer."


The Oasis utility system is designed to enhance plant growing conditions in many more areas than were previously available or viable, thanks to the ability to enhance and strengthen the natural resources required for growing, Selu said. The company will launch five pilot programs to support greenhouses, agriculture infrastructure suppliers and vertical farms in the U.S.


"By providing universal climate control conditions from one solution, our customers will be able to better realize lower utility costs and higher crop yields," said Jake Hammock, Selu's founder and CEO. "Now is the time for producers to have a lower universal utility access solution to grow closer to consumers without the hassle of multiple climate controlling devices saturating energy costs. By adapting and using the Selu Oasis technology, our customers will not only receive substantial utility savings, but will also replenish the environment through our carbon-neutral solution."


Hammock said the Selu Oasis replaces multiple systems used to enhance the growing environment. It will take the place of evaporative cooling systems, heating ventilation and air conditioning, carbon dioxide injectors and power grid equipment. The Oasis is built to recycle water while also producing renewable energy to climate-control agricultural environments. It has the capacity to operate from various fuel sources, including natural gas, methane-based gas, hydrogen, geothermal or concentrated solar applications.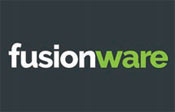 Consumers want to know where their food comes from, that it was produced with care for the environment and, most importantly, that it's healthy and free of any foodborne illness. Heber City-based cloud-based supply chain management platform Fusionware has launched a food traceability system in its software system that provides true seed-to-shelf data access across the entire food supply chain. This next generation of traceability software has been designed explicitly for time savings and efficiency, Fusionware said. "I hear this repeated over and over: Traceability can quickly become a 'spreadsheet hell.' Our goal is to be able to walk in and tell customers they can get rid of their spreadsheets. They become another 'data island' when it comes to using important information across the supply chain," said Fusionware founder and CEO Creg Fielding.



Health Catalyst Inc., a Salt Lake City-based provider of data and analytics to healthcare organizations, has introduced Healthcare.AI, a suite of augmented intelligence products created to address an unprecedented list of business, clinical, financial and operational challenges faced by healthcare leaders. Health Catalyst said the new products use transactive predictive modeling, a version of AI that is quickly being adopted in the healthcare setting. "I came to Health Catalyst to build what I could not buy from within some of the greatest healthcare organizations in the world — tools and services to improve health and healthcare for people at the hospital bedside, in the boardroom and at their kitchen tables. We designed Healthcare.AI as a new approach to meet the needs of healthcare, enabling better decisions," said Jason Jones, chief analytic and data science officer at Health Catalyst.



Kailo Labs, a new technology company based in Sandy, has introduced the Kailo Patch, a pain-relief skin patch that the company said uses nanotechnology. Kailo Lab's website explains that the patch works by interfering with the transmission of pain impulses to the brain using millions of nanocapacitors imbedded in the surface of the pad. Each nanocapacitor contains a tiny electrical charge which intercepts nerve impulses. Earlier this year, Kailo released the results of a peer-reviewed, placebo-controlled clinical trial published in the journal Anesthesia and Pain Research. "This interim analysis showed a marked and a significant decrease in pain severity and pain interference scores while using the Kailo Pain Patch, as well as a significant decrease in concurrent medication usage," researchers from Rhode Island-based Clarity Science and authors of the study said.


Lehi-based SimpleNexus, a home sales platform for loan officers, borrowers, real estate agents and settlement agents, in association with East Coast mortgage company Norcom Mortgage, has introduced the Easy Street App for mobile devices. The app provides borrowers a convenient and safe way to apply for a loan, stay up to date throughout the loan process and complete the loan closing from a mobile device. "With so much opportunity in the market, we know lenders are looking for technology that delivers not just great value, but great speed-to-value," said SimpleNexus co-founder Ben Miller. "With Norcom's partnership, we have managed both. We brought Easy Street to life very quickly, and we are proud of the way it provides meaningful enhancements to the borrowers and loan officer experience with minimum disruption to the way work gets done."



ReposiTrak Inc., a compliance and quality management, supply chain and out-of-stock solutions and sourcing software provider, has expanded its compliance solutions suite with automated Certificate of Analysis (COA) functionality that collects, tracks and validates COAs for seamless accessibility to reports and internal tracking records. The Salt Lake City-based company said that COAs are documents issued by quality assurance teams to confirm that finished product batches meet established specifications, as well as those of key regulatory authorities. "Automating COAs adds tremendous value to compliance teams by freeing up their valuable time to concentrate on more pressing priorities required of their roles," said Randy Fields, chairman and CEO of ReposiTrak. "We are proud to say that the most widely used quality and compliance management system in the world has even more automation for COAs."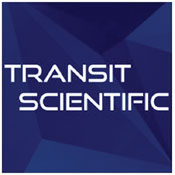 Transit Scientific, a development-stage medical device company based in Park City, has received CE Mark approval in the European Union for its non-tapered metal alloy XO CrossÒ microcatheter platform. CE marking is an administrative marking that indicates conformity with health, safety and environmental protection standards for products sold within the European Economic Area. Microcatheters are commonly used to provide guidewire support, facilitate guidewire exchanges, access distal anatomy, cross lesions, deliver therapeutic embolics and inject contrast media during complex endovascular procedures. "This CE Mark clearance expands our ability to deliver new technologies designed to improve patient care in the European market," said Greg Method, president of Transit Scientific. "We've been thrilled with the results we achieved thus far with our early U.S. users and believe XO Cross represents the future of micro and support catheter design."