KT Tape, an American Fork company that manufactures drug-free pain relief products, has released a wearable electromagnetic product to treat musculoskeletal pain. The battery-powered KT Recovery+ Wave (KT Wave) has been clinically proven and has received FDA approval to deliver electromagnetic technology traditionally found only at a clinician's office.

KT Tape said the new device brings relief to those who suffer from sports injuries, knee pain, arthritis, back pain, carpal tunnel, sprains and other afflictions of muscles and joints. It uses sensation-free electromagnetic pulses, known clinically as pulsed shortwave therapy (PSWT), to reduce nerve hypersensitivity and relieve pain. Utilizing technology 17 years in the making, KT Wave is a miniaturized, non-prescription product that makes PSWT portable and affordable, KT Tape said.
The device itself is a lightweight, discreet, flexible loop that uses adhesive tabs to attach it to the affected area. Its pulsing non-thermal, low-energy electromagnetic signals are sensation-free. KT Wave has a suggested retail price $34.99 and a guaranteed battery life of 250 hours.
"Reversal of nerve hypersensitivity requires a sustained stimulus over days or weeks and so an effective intervention must be convenient to use, low- cost and not interfere with activities of daily living," said bioelectromagnetics researcher Dr. Ken McLeod. "KT Wave meets all of these requirements and so provides an optimal approach to chronic pain prevention."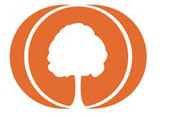 Lehi-based online genealogy service MyHeritage has released Deep Nostalgia, a new feature on its family history website that animates faces in still photos. The feature produces a realistic depiction of how a person could have moved and looked if captured on video. The application produces a video animation of a face that can smile, blink and move. MyHeritage now offers a suite of features for colorizing, restoring, enhancing and animating historical photos. "You'll have a 'wow moment' when you see a treasured family photo come to life with Deep Nostalgia," said Gilad Japhet, founder and CEO of MyHeritage. "Seeing our beloved ancestors' faces come to life in a video simulation lets us imagine how they might have been in reality and provides a profound new way of connecting to our family history."
Provo-based Qualtrics, a provider of software for the way businesses deal with customers, employees, products and brands, has introduced Health Connect, an automated integration connecting electronic medical record (EMR) systems directly to the Qualtrics XM Platform. EMR systems like Epic, Cerner and others can now integrate into the Qualtrics system to help healthcare organizations improve the patient experience. The product gives healthcare providers an easy way to reach out to patients and deliver more personalized care at scale, Qualtrics said. "Greater interoperability between experience data and EMR operational data will empower clinicians to deliver personalized and compassionate care to every patient," said Patty Riskind, Qualtrics' head of global healthcare. "With Health Connect, healthcare providers can customize and personalize outreach to patients, gaining unique and relevant insights about individual care experiences."

Cardagraph, a Lehi provider of products for the business productivity analytics market, has announced that its new SaaS platform has emerged from two years of development and beta customer use. The Cardagraph Platform bridges the data visibility gap plaguing business leaders, especially those in operations, product, financial and marketing roles, the company said. Cardagraph solves this problem by connecting to the data systems used by teams, such as Salesforce, Slack, Google, Hubspot, Workfront, Jira and others. "For business leaders who are being asked to drive growth and manage teams better, our platform is a dream come true," said Bentley Wilson, co-founder and CEO of Cardagraph. "The opportunity to solve big problems for business leaders is what's driving our teams and our focus. It's all about making our customers' lives better."
Murray-based Finicity, a provider of software for the financial sector, has launched its one-touch mortgage verification service, Finicity Lend, which simplifies the mortgage origination process. The solution allows consumers to easily allow data access so lenders can verify assets, income and employment in a single interaction with borrowers that takes minutes instead of days, the company said. The verification is accepted by both Freddie Mac and Fannie Mae in place of manual loan documentation. "We are streamlining mortgage lending significantly, reducing costs and shortening the time needed for the overall loan origination process," said Finicity CEO and co-founder Steve Smith. "With Finicity Lend, our ultimate goals are to help mitigate risk for lenders, create an improved consumer experience and ultimately increase overall financial inclusion by helping borrowers better prove their creditworthiness."

Ivanti Wavelink, the supply chain business unit of Lehi-based internet security and IT asset management company Ivanti, has introduced IvantiÊWavelinkÊVelocity Solutions Directory. The new directory enables device manufacturers offering solutions for the supply chain and warehousing industries to now rapidly validate their solutions for the Ivanti Wavelink Velocity platform. It also provides a centralized portal where Ivanti Wavelink solution partners and customers can gain access to information on validated devices. "Ivanti Wavelink is proud to be the first to offer this type of solutions directory to our partners and customers," said Brandon Black, vice president and general manager of Ivanti Wavelink. "This is a competitive advantage we extend to device manufacturers that accelerates engagement and improves their time-to-revenue by eliminating what is typically a lengthy validation process."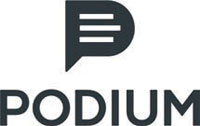 Lehi's Podium, a customer messaging platform, has added Podium Campaigns to its existing suite of interaction management tools, allowing local businesses to launch short message service (SMS) text message marketing campaigns directly from the Podium platform. SMS averages 4.5 times the rate of email and Podium Campaigns enables easy creation, management and reporting of campaigns in line with a business' messaging strategy. "Creating a tailor-made solution for local businesses to market to their customers via text has been one of the biggest requests we have had from our customers for years and was the next logical step in the expansion of Podium's platform," said Eric Rea, co-founder and CEO at Podium. "We're excited to roll out this feature to further enable local businesses to better serve their customers via channels they already use."