Rock West Composites, a West Jordan-based provider of composite products for a variety of industries, has added a Build Your Own Tube feature to its website. The tool allows Rock West's customers to define specific attributes they need for their custom composite tubing, provides a range of pricing based on the volume of the order and then allows for immediate check out. "It is fast and easy for customers who know exactly what they need but can't find an off-the-shelf solution," the company said.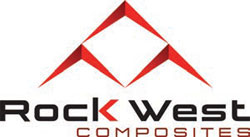 "Our customers have asked for the ability to get fast pricing for custom work and easy checkout via our website, and this is answering that request," said Dave Erickson, general manager of the Utah manufacturing facility. "E-commerce innovation is how we grow our business and help our customers succeed."


With the new tool the customers can define the interior diameter, wall thickness, tube length, material, and key performance characteristic of their custom tube order. Current materials available include intermediate modulus carbon fiber and fiberglass (E-glass). Performance characteristics include bending stiffness, torque and internal pressure. Tubes are manufactured using the filament winding process. Checkout is processed as soon as the customer is ready, and shipping is handled separately. In addition to the 450 base options currently available, tubes can be customized even further by specifying almost any wall thickness. Rock West has plans to further expand the selection.


Specializing in carbon fiber composites, Rock West offers in-stock products, including tubes, plates and complementary composite materials, as well as custom products and solutions, such as product development, engineering services, prototyping and manufacturing. Manufacturing processes include filament winding, roll wrap, resin infusion, bladder molding and modified closed mold processes.



Weave, a management software company catering to service-based businesses located in Lehi, has introduced Weave Unify, a sophisticated patient engagement and communication platform created specifically for multi-location healthcare businesses. The product empowers healthcare businesses to share each other's patient bases, schedules and call-handling staff to streamline operations, improve communications, increase revenue and provide a modernized and personalized patient experience across the entire practice, the company said. "It's complex for healthcare practices to efficiently communicate, attract and engage with their patients, and this becomes even more complicated when a business operates multiple practices across various office locations," said Roy Banks, CEO at Weave. "Weave Unify enables multi-location businesses to leverage each other's staff and strengths to help grow the organization more quickly and efficiently, provide better brand experiences, all while reducing operational costs."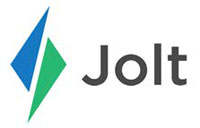 Jolt Software Inc., a Lehi-based developer and marketer of operations software for the restaurants and retail stores, has launched a new remote sensor solution integrated into the Jolt platform that works when placed inside refrigerators and other kitchen equipment throughout a facility. They continuously monitor critical temperatures inside the equipment, sending alerts the moment anything goes outside of a preset range. "Inventory loss due to a malfunction of coolers and freezers as well as the high cost of labor can have a significant negative impact on food service operators' bottom line," said Bob Gibson, chief research officer at Jolt. "It's more critical than ever that operators arm themselves with intelligent tools that monitor their locations 24/7/365 and allow their locations to do more with less employee involvement and oversight."



South Jordan-based Swipeclock, a provider of small-business work technology solutions, has released WorkforceHub, a human resources management system designed for small-business employers. "WorkforceHub is built for scaling small businesses," said Coleman Barney, CEO of Swipeclock. "It's flexible, automated workflows keep our customers on track without distracting from the real purpose of their business. We give 30,000-plus businesses more of what they need and less of what they don't." Designed by a team of labor optimization specialists, WorkforceHub offers a user interface which delivers essential tools that are easy to learn and use because small-business employees and managers have important work to do, the company said. "Swipeclock built its HR solution to help frontline supervisors and leaders get mission-critical tasks done – efficiently and quickly."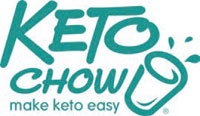 Keto Chow, a Draper-based distributor of ketogenic meals for customers following a high-fat, low carbohydrate diet, has announced its monthly subscription plan called "Chow Club." Subscribers choose between 30-meal and 60-meal options, both of which come with recipe cards and bonus products that help support the lifestyle. "One of the best things about Keto Chow is that each individual can customize it to fit their own needs," said Keto Chow co-founder Miriam Bair. "So if you're looking for a simple way to take care of 'I don't have time to cook something' but still want food that tastes amazing with fantastic macros, we're here for you. The Chow Club is a fun way to keep your 'Keto Chow corner' stocked up, and people are excited about the bonus aspect."



While many of the current diagnostic tests for pediatric cancer are derived from methods used in adult patients, NuView Life Sciences of Park City is introducing a cancer test for children they call NV-VPAC1. The new procedure uses a shed cell assay originally developed by Drs. Madhukar Thakur and Leonard Gomella at Thomas Jefferson University. NuView's technology could benefit kids tremendously. If a child has suspected kidney cancer, for example, doctors would only need a voided urine specimen to test for the presence of shed cancer cells. "When our clinical trials resume post-COVID-19, we hope to show that our proprietary technology actually helps make cancer diagnosis easier, detected earlier and lead to more precise treatments that are individualized for younger patients," said Paul Crowe, CEO of NuView Life Sciences.


AMD Lasers Inc. a West Jordan producer of diode laser technology products, has begun shipping its new handheld laser dental curing light. Branded as the Monet, the company said it provides faster reliable dental curing. AMD said the product has been evaluated by independent third parties and proved effective for the new features it provides. "We invented the first LED curing lights 20 years ago and it benefited dentistry greatly. We have considered all the key requirements for a curing light and implemented the requirements in this new development. Monet laser curing light resolves critical issues that existed in LED curing lights. It is a revolutionary change for dental curing," said Densen Cao, president of AMD. "The Monet laser curing light will make dental curing easier, faster and better."