Axon Optics of Lehi has introduced its new migraine glasses featuring significant improvements over conventional light-responsive eyewear for migraine headache sufferers. The lenses now become darker, change faster and are more affordable, the company said.

"Glasses that darken automatically when exposed to sunshine — or photochromic lenses — have been popular for some time, but the technology continues to improve. Precision-tinted eyewear for migraine is no exception," Axon said in releasing the new product. The lenses employ a special tint which filters out only the wavelengths of light that are most likely to cause pain for migraine sufferers, 90 percent of whom are light-sensitive. The glasses can be made to match the vision prescription of the user.
"While our eyewear will always have our therapeutic lens for indoor use, many users like the convenience of stepping outside without having to switch from their indoor glasses to sunglasses," said Axon Optics co-founder Ben Rollins. "The new technology allows our lenses to not only get darker than before and faster than ever, but the price has been reduced."
New spin-coat technology in light-responsive lenses is responsible for the improvement, enabling lenses to darken faster but also fade faster when the wearer steps inside. This also offers a more uniform light-responsive coating over the entire lens.
Founded in 2010 by a neuro-ophthalmologist, photonics researcher and ophthalmic entrepreneur, Axon Optics became the first online retailer of eyewear and contacts for people with photosensitive migraines. Research-based improvements to the lenses, their coatings and light-protective frames is ongoing at the University of Utah and other clinics.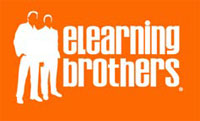 Learning solutions company eLearning Brothers has introduced its Rockstar Learning Platform, a digital learning platform. The American Fork company said the new product includes everything from virtual onboarding and employee training to customer training, partner training, self-directed learning, upskilling, reskilling, cross-training and virtual instructor-led training. "Our LMS (learning management systems) business had tremendous growth in 2020 with a 250 percent increase in new client logos and an even greater increase in sales," said Andrew Scivally, CEO of eLearning Brothers. "Companies are realizing we're ahead of the market with solutions to deliver a better learning experience. That's why we're excited to release an even more powerful learning platform today in the Rockstar Learning Platform." The platform will become the central hub of eLearning Brothers' offerings.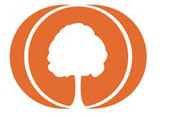 My Heritage, a Lehi-based online genealogy platform, has announced the release of color restoration for faded color photos. A major enhancement to MyHeritage's suite of photo tools, color restoration revives the colors in faded photos, the firm said. Color restoration is ideal for color photos from the 1950s through the 1990s, where the chemistry of printed photos stored in albums did not withstand the test of time. "In 2020, MyHeritage became the top online destination for colorizing, enhancing and sharing historical photos," said Gilad Japhet, founder and CEO of MyHeritage. "The addition of color restoration to our robust suite of photo features offers the incredible opportunity to bring cherished childhood memories back to life and to share the beautifully revived photos with our family and friends."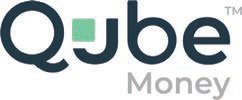 Pleasant Grove-based Qube Money, a money management and digital banking platform, has released its Qube Money App designed to empower consumers to control their finances and eliminate debt. The app brings the familiar envelope budgeting method to a cashless world, the company said. "The COVID-19 pandemic accelerated the need for cashless solutions for our day-to-day transactions," said Ryan Clark, co-founder and CEO of Qube Money. "Qube Money helps people successfully navigate the shift to a cashless society by digitizing cash allocation and spend planning to ensure their money has purpose pre-determined." The app sets up digital envelopes that work in conjunction with a Qube Money debit card tied to an account. Before each purchase, users select an envelope to make that money available on the card.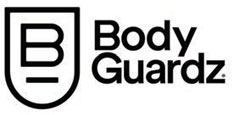 Lehi's BodyGuardz, a developer and marketer of electronic device protection products, has launched Eco PRTX, the industry's first shatterproof screen protectors made with recyclable materials. Eco PRTX builds upon the company's existing PRTX line, first introduced in 2018, altering the design to eliminate waste and further the company's mission to produce more sustainable products. "BodyGuardz believes in creating sustainable products that not only protect our customers' devices, but also protect the environment. With Eco PRTX, customers no longer have to choose between protection and sustainability," said Lynda Rose, vice president of product development at BodyGuardz. "We are acutely aware of the role we play in protecting the planet and will continue to examine our products and processes to find ways to reduce waste and increase sustainability."

Anti-money laundering (AML) and identification fraud company SmartSearch U.S., based in Lehi, is launching enhanced technology for businesses to comply with the latest AML legislation enacted in Congress last month. SmartSearch said its digital fraud checks with data referencing and triangulation will give firms confidence that they are compliant with the new raft of AML regulation. Chad Rawlings, national sales director at SmartSearch., said the enhancements have been made in response to the rising threat of money laundering and financial fraud due to the ongoing coronavirus crisis. "At the start of this year, some of the most significant anti-money laundering legislation was introduced in the country. At SmartSearch we're in a position to be able to import the most cutting-edge technological solutions to comply with that legislation."

Reflect Scientific Inc., an Orem provider of products and services for the biotechnology, pharmaceutical and transportation industries, has announced the release of a new ultra-low-temperature freezer that can be rapidly deployed in a transportable, self-powered configuration. The Cryometrix RDC-120 freezer is sized explicitly for storing smaller quantities of vaccines and high-value biologicals. "The recent test results exceeded our expectations," said Kim Boyce, CEO of Reflect Scientific. "This small chest freezer can be placed almost anywhere, even in the back of a pickup truck. Small payloads can now be easily transported or stored with excellent temperature stability at very low temperatures. We are taking orders for the RDC-120 now." The freezer can hold up to 120 liters at a temperature down to minus-160 degrees Celsius.