St. George-based medical device manufacturing startup MedLite ID has introduced a new product that creates a simple way to prevent medical errors due to confusion in the intravenous therapy process and improves patient safety. The company developed its line-tracing system in partnership with University of Notre Dame and Dixie State University.

The disposable MedLite ID device lights the primary or emergency medication line in hospitalized patients and reduces the time it takes to perform line tracing, which is sometimes very complex with patients receiving multiple infusions in an intensive care situation. Critically ill patients often have six or more IV lines delivering medications or critical fluids. MedLite also said the new procedure reduces the necessity for healthcare worker to be in close proximity to patients — an important plus in times of pandemic when nurses and other healthcare workers are at additional risk. In some hospitals, IV pumps are being placed in the hallway outside of the patient's room to reduced workers' exposure to patients, making proper IV line identification more difficult.
In a study conducted by the Dixie State University School of Nursing, MedLite ID improved efficiency of line tracing by 34 percent in patients with as few as four IV lines. Medlite lists advantages such as time-savings, workload reduction and stress reduction for nurses in the critical-care environment, as reported by nurses in the DSU study.
The device has a series small lights at various places along the infusion tube, including at the drip chamber, at the primary medication injection site and at the venous access catheter. By pressing any of the lights, all lights illuminate, giving quick identification of the needed IV line.

Braintreehouse, a Lindon art studio, has announced the widespread availability of the Sketchboard Pro, an Apple iPad accessory designed by Braintreehouse founder J.J. Harrison and his team of artists. The device was created as a way to imitate a flat drawing surface that artists experience when drawing on paper and combine what they love about traditional art-making and modern technology. "We spent several months testing the Sketchboard Pro with professional artists doing production artwork in an effort to refine its ergonomics," said Harrison. "Since announcing at the Consumer Electronics Show (CES) this past January, and even winning a couple awards, we've seen a demand for the product across more industries than we could've ever predicted. It has become a product that a lot of people have benefited from when using their iPad."

To meet the growing home office market demand for professional audio and video collaboration solutions that match the quality found in a traditional corporate office, Salt Lake City-based ClearOne, a developer of audio-video collaboration solutions, has introduced Aura, a range of good, better and best packages of enterprise-quality audio, video and audio-video options that include a free subscription to the company's Collaborate Space video collaboration app. "COVID will not be with us forever but the changes it has brought to the workplace will be," said ClearOne chair and CEO Zee Hakimoglu. "Home has become the new office for tens of millions of professionals who now need a work environment every bit as productive as their corporate office. Aura was developed to deliver that much-needed enterprise quality experience in the home."

Salt Lake City's Dynamic Wax has introduced its first product, a non-toxic glide wax for skis and snowboards that uses base-penetrating nanotechnology. Dynamic Wax's spray-on solution penetrates and bonds inside of ski and snowboard base materials by using nanoparticles that are 800 times thinner than the human hair. The product's nanotechnology creates an advanced hydrophobic layer that repels water at the nanoparticle level while remaining safe for users and the environment, the company said. "It's time for a change," said Dynamic Wax founder Kevin Greco. "Skiers and snowboarders should not have to choose between safety and performance. We all deserve a high-performance wax that doesn't pose a serious threat to the environment and the user, but does tackle the issue of speed, convenience and sustainability head-on. Dynamic Wax is here to do that."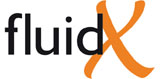 Fluidx Medical Technology in Salt Lake City has reported successful patient use of its GPX Embolic Device to therapeutically devascularize, or block blood supply to, a tumor. The device combines the benefits of other embolics like coils, particles and liquids but with simplified preparation, delivery, precision and control, leading to durable, long-term occlusions, the company said. "This is a significant milestone for the company," said Libble Ginster, CEO of Fluidx. "GPX is an advanced embolic technology that overcomes the challenges associated with other embolic devices. GPX can be used effectively for distal penetration and occlusion of vessel networks, as well as proximal 'one-and-done' use in conjunction with coiling. We look forward to GPX's use to help a variety of peripheral and neurovascular patients."

Foldax, a developer of surgical and transcatheter heart valves based in Salt Lake City, has received investigational device exemption approval from the U.S. Food and Drug Administration for its Tria biopolymer mitral valve. The mitral valve is the second of three Foldax biopolymer heart valve products and addresses a clinical need based on the prevalence of rheumatic fever. "We are gratified that the FDA has now approved two of our valves for clinical investigation. This latest approval is an important milestone in our mission to develop a portfolio of surgical and transcatheter biopolymer heart valves designed to last a lifetime," said Foldax CEO Frank Maguire. Tria is also the first heart valve to be robotically manufactured, reducing variability and enabling high precision while improving the economics of heart valve manufacturing.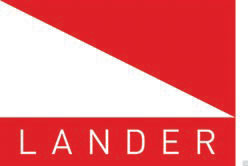 Lehi-based Lander, a developer and marketer of technology-based products for the outdoors, has launched its new Cascade wireless power bank. The device expands the company's existing power bank line with charging options to fill the needs of any outdoor activities. "Lander is excited to offer its popular Cascade power bank," said Kasey Feller, brand manager for Lander. "These latest models combine the quality technology of high-end power banks with a rugged, water- and dust-proof design made to withstand the elements. Few other power banks on the market offer both, making the Cascade great value for anyone looking for high-quality, on-the-go power." The Cascade power banks are IP65-rated waterproof and dust-proof and can charge multiple devices at once via its USB-A, USB-C and wireless charging ports with 18-watt power delivery.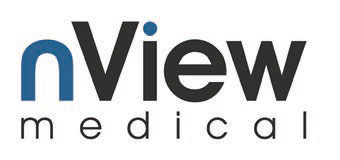 Children's National Hospital in Washington, D.C., has perform the first surgical use of medical imaging technology designed specifically for kids. The innovation, insta-3D imaging from nView Medical in Salt Lake City, is designed to make 3D images available in the operating room quickly and safely. The 3D images provide surgeons with better visualization, allowing them to continue improving patient care and outcomes. "Seeing our imaging technology provide critical information during a kid's surgery reminds us what the purpose of nView medical is all about," said Cristian Atria, nView medical's CEO. "I would like to thank the surgeons, our backers, the team and our clinical partners for making this first surgery a success. I couldn't be more enthusiastic for what's ahead!" NView develops imaging systems and AI solutions for image creation, image processing and image visualization.