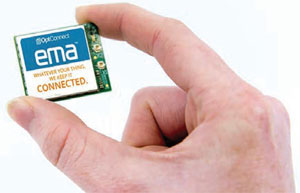 Kaysville-based OptConnect, a provider of unattended managed service wireless connectivity for ATMs, smart safes, kiosks, micro markets, digital signage and many other machine-to-machine (M2M) applications, has been granted a patent for its new OptConnect ema smart embedded modem. OptConnect said that the device provides the first "connectivity-as-a-service" offering in the Internet of Things (IoT) industry.

"The issuance of the patent is solid proof of what we have always believed — that no one has ever created anything like ema," said Steve Garrett, chief product officer at OptConnect. "The patent is tangible proof of our company's innovation and is a massive step in the right direction for OptConnect as a whole."
OptConnect ema is a fully certified LTE Category 4 modem with onboard intelligence, embedded firmware and software paired with OptConnect's suite of managed services. It eliminates the delays, complexities and frustrations of typical cellular M2M/IoT deployments, providing a complete connectivity solution, the company said
OptConnects said the introduction of ema positions it at the top of the IoT managed services market by delivering a seamless wireless experience to customers without the cost and difficulty of developing a low-level embedded wireless design. OptConnect ema allows customers to get to market faster, reduce costs and increase the success rate of their IoT projects.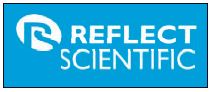 Reflect Scientific Inc., a company based in Orem that develops and markets proprietary technologies in cryogenic cooling for the biotechnology, pharmaceutical, medical and transportation markets, has been awarded a patent for a cryogenic modular shipping unit that can reliably and uniformly maintain its payload at temperatures as low as minus 90 degrees Celsius, making it an ideal system for cold chain management of biologics like COVID-19 vaccines. The Cryometrix S-90 bundles upright liquid nitrogen freezer technology with an onboard liquid nitrogen tank and power supply. Up to 33.5 cubic feet of product can be shipped at a controlled temperature between 20 degrees Celcius and minus 90 degrees Celcius with a uniformity of plus or minus 3 degrees.

Emmersion, a Lehi-based English language testing company, has released its first automated, fully adaptive version of its Computerized Adaptive Test. As an adaptive assessment, each question is determined dynamically based on the test-taker's performance on the previous question. This helps ensure that the questions being asked are the most relevant and informative. "I founded Emmersion together with my co-founders with a very specific, lofty mission in mind: to close the global communication gap," said Jacob Burdis, chief strategy officer and co-founder of Emmersion. "Today, we are making huge strides toward realizing our vision by introducing our fully adaptive speaking assessment. Tomorrow, we will continue innovating and building toward a better, more affordable and more scalable personalized language assessment and learning engine."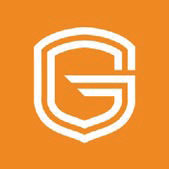 North Salt Lake's Gadget Guard has introduced a new line of screen guards for the recently introduced iPhone 12 line. Gadget Guard's Black Ice Flex screen protectors are available for all new models Apple iPhone — iPhone 12 Mini, iPhone 12, iPhone 12 Pro and iPhone 12 Pro Max. The Black Ice Flex is infused with an EPA registered additive that extends the life of the screen protector by inhibiting microbe growth that could cause staining or surface deterioration. "Once again Gadget Guard is leading in innovation to offer antimicrobial protection and the latest privacy protection for the new iPhones," said Ryan McCaughey, the company's chief technology officer. "With Black Ice Flex, we continue to offer unbreakable screen protection, now with longer-lasting clarity and performance."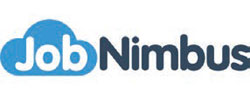 JobNimbus of Lehi, a developer of project management software for the construction industry, has announced the launch of its back-office solution specifically for the solar market, tracking solar projects from lead to following installation. "We're wanting to make the solar business owner the hero. Our software will make it easier for them to continue to change their customers' lives with solar energy, while scaling their business," said Ben Hodson, CEO of JobNimbus. Having worked with multiple solar companies, JobNimbus spoke with current customers asking what their original platform was missing and put together a new version specifically for those in the solar industry. JobNimbus was founded in 2013, originally focusing on the roofing industry but plans to make the same impact for solar business.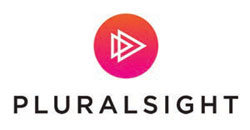 Pluralsight Inc., an enterprise technology skills platform based in Draper, has announced the introduction of Delivery Module for Pluralsight Flow, a new tool designed to help engineering teams proactively overcome roadblocks in the software development process using software to measure the human interactions that occur during the development process, so teams can understand how they're progressing against their goals and identify opportunities to optimize collaboration and their workflow. "Engineering teams need increased data and visibility into their workflows. Pluralsight Flow delivers these necessary insights, allowing engineers and leaders to see data on the constraints facing their teams and identify how they can best address them … Efforts can focus on where it matters most, helping teams make changes with real impact," said Kathryn Murphy, Pluralsight executive vice president.

Electronics accessories producer ZAGG, based in Midvale, has introduced its Pro Keys wireless keyboard and detachable case and the Messenger Folio 2 keyboard case for the 10.2-inch Apple iPad (seventh- and eighth-generation) and the 10.9-inch iPad Air. ZAGG also announced the Pro Stylus with a universal capacitive back end tip, compatible with all first- and second-generation Apple Pencil devices 2018 or newer. "We aim to deliver quality keyboards and accessories that enhance our customers' mobile lifestyles," said Patrick Keenan, vice president of global product for ZAGG Brands. "The new Pro Keys keyboard is the ultimate productivity tool at a price that makes sense. And the Messenger Folio 2 is a straightforward, practical keyboard packed with functionality."

Salt Lake City-based Zampi, a developer of marketing software, has announced the production release of its full-suite marketing tools for agencies and brands. The software includes tools for agency management, customer relationship management, lead generation, web development services and other agency functions. "Agencies are always working hard to make magic happen or put out fires, and it's exhausting for agency owners," said Keeton Alder, CEO and founder of Zampi. "As an agency owner myself, I knew there had to be a better way. So I designed Zampi to automate processes and organize all aspects of digital marketing in one place." Zampi helps agencies decrease time spent on administrative tasks, project management and client relations, while still increasing the quality of their work, Alder said.