Reflect Scientific Inc., an Orem-based provider of products and services for the biotechnology, pharmaceutical and transportation industries, has introduced an all-green refrigerated trailer it feels will pair well with any of the electric-powered, heavy-duty trucks currently in development and headed to market. "The Cryometrix 53-foot reefer trailer is ideally positioned to complete an all-green package that replaces the diesel-powered tractor-trailers that are currently in use for transportation of goods requiring controlled temperatures," the company said.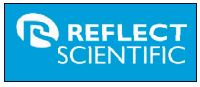 "The need for reliable cold chain management systems is becoming more evident in today's world as we are faced with the increasing challenge of delivering perishable payloads such as pharmaceuticals and biologics to the point of use," Reflect Scientific's statement said. The Cryometrix technology offers a pollution-free system with a flexible wide-ranging temperature setpoint control that can be adjusted to match payload requirements. The company said the system would respond the need for shipping biologics such as COVID-19 vaccines.
The trailer is equipped with Reflect Scientific's Cryometrix CB-40 TRU refrigeration system that uses a patented self-contained liquid nitrogen cooling system to achieve consistent temperature control with almost no moving parts, no noise and superior reliability. The system is a direct replacement for current diesel systems and is easily retrofitted into existing trailers. Although it has no compressor as current diesel refrigeration systems have, its weigh is comparable to those systems.
A Cryometrix-equipped trailer has passed tests in demonstration runs from Salt Lake City to Los Angeles and Denver. With a payload of frozen ravioli, lasagna, corn dogs, ice cream and Popsicles, the trailer maintained a constant temperature of minus-15 degrees Fahrenheit for the 1,323-mile, seven-stop trip.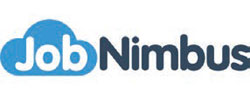 JobNimbus, a developer of software for management of construction projects by contractors, has released its new Sales Dashboard Reports feature to help business owners, sales managers and representatives easily see their sales, lead sources and top performers at a quick glance. The feature can be added to all JobNimbus accounts for free. "As a business owner, it's important to understand your work volume and the revenue coming into your business. Sales Dashboard Reports let you track that so you can make informed decisions and reach your business goals," said Ben Hodson, CEO of JobNimbus. With the new dashboard, users will be able to see the results for contacts and jobs that they have access to in a specific workflow stage like lead, estimate, sold, in-production and others.

Provo-based Qualtrics, a customer experience management company, has introduced Delighted AI, an artificial intelligence and machine learning engine built directly into the customer experience platform of Delighted, a Qualtrics company. Developed to automate the customer feedback process, Delighted AI is complementary to Qualtrics' existing Text iQ technology. "Customer experience programs are rapidly evolving as companies have realized that relying on traditional metrics alone does not determine customer success. Instead, the customer experience leaders are winning based on gathering in-the-moment feedback that is immediately actionable and building a culture of continuous listening," said Caleb Elston, co-founder of Delighted. "We created Delighted AI to empower companies to spend less time configuring, implementing and analyzing so they can focus on acting on insights faster than any other technology before."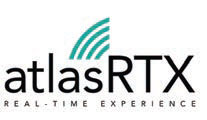 A new AI-driven chatbot platform produced by Park City-based AtlasRTX has been integrated into the home-buying assistance website KB Home. The platform is designed to respond to home shoppers' questions, provide personalized information and assist in the homebuying journey. "AtlasRTX's technology helps KB Home create a customer experience that sets the homebuilder apart by using a chatbot to engage with customers at every stage of the homebuying cycle," a KB Home release said. "KB Home is one of the first national homebuilders to launch a Chatbot platform that meets homebuyer expectations for an immediate and engaging 24/7 experience," said Bassam Salem, CEO of AtlasRTX. "Through our collaboration, KB Home is serving up a state-of-the-art Chatbot that continually gets smarter as it converses with home shoppers."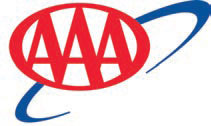 AAA Utah has begun marketing three new easy-to-install smart home security systems from the organization's AAA Smart Home brand. The new do-it-yourself product provides professional home security with 24/7 monitoring along with a remote concierge install process. Systems are pre-configured and tested before shipping to customers, minimizing setup and configuration time. "For over a century, AAA has been a leader in safety and service on the road, and now we are extending that commitment to the home," said Mike Hetke, president & CEO of AAA Smart Home. "In addition to our full-service, professionally installed solutions, we see a great opportunity to improve the options available in the DIY marketplace. You shouldn't have to sacrifice professional quality with a self-installed solution."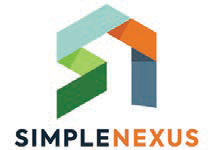 Lehi-based SimpleNexus, developer of a digital mortgage platform for loan officers, borrowers, real estate agents and settlement agents, has launched a hybrid e-closing feature for the Ellie Mae Digital Lending Platform. Ellie Mae, now a part of Intercontinental Exchange Inc., is a cloud-based loan origination platform provider for the mortgage industry. "A lender's need for simple, effective e-closing solutions has never been greater," said SimpleNexus CEO Matt Hansen. "SimpleNexus eClosing delights borrowers and turbocharges closing team efficiency, resulting in loans that can be sent off to investors sooner and with fewer errors. By shrinking the gap between loan funding and shipping, lenders can save money by reducing their dwell time on warehouse lines of credit. Additionally, borrowers now have one single portal from home search to home closing."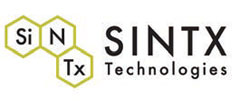 SINTX Technologies Inc. a manufacturer of silicon nitride ceramic for medical and non-medical applications with headquarters in Salt Lake City, has developed fabrics for use in manufacturing "catch-and-kill" facial masks that will inactivate respiratory viruses. Exposure to silicon nitride has been shown to neutralize bacteria and viral strains, the company said. "Fabrics containing silicon nitride from this process will be tested for their antiviral effect. Previous scientific data have shown that silicon nitride strongly inactivates SAR-CoV-2, the virus causing the COVID-19 pandemic," said B. Sonny Bal, president and CEO of SINTX. "Initial process development activities have shown promising results and we are hopeful that we will soon have a mask that catches and kills the coronavirus," said Bruce Lorange, CEO of O2Today, who has an agreement with SINTX to develop the masks.

Salt Lake City's Xenocor Inc. has reached a group purchasing agreement with healthcare alliance Premier Inc. for distribution of its new disposable articulating laparoscope Xenoscope, The Xenocor disposable laparoscopic system is designed to improve image quality, eliminate fogging, lower hospital costs and reduce biohazard risk for patients and staff. "Premier offers breakthrough technology designations to innovations that significantly improve patient safety, clinical outcomes and operational efficiencies," said Evan Kelso, CEO of Xenocor. "It hasn't really been possible until recently to make these kinds of sophisticated devices in a single-use platform, so we feel it is indeed a breakthrough for the industry to make these technical advances readily available to serve patients, facilities and providers." Premier represents an alliance of approximately 4,100 U.S. hospitals and 200,000 other providers in the United States.

Lucid, a South Jordan-based provider of video collaboration software, has announced the expansion of its visual collaboration suite with the release of Lucidspark, a cloud-based virtual whiteboard where teams can work together in real time. "The rise of remote workforces has brought challenges with cross-team collaboration to the forefront of daily workflows. The importance of being able to bring teams together into a common space to brainstorm and work together has never been more apparent," said Karl Sun, co-founder and CEO of Lucid. "Lucidspark's intuitive digital canvas enables teams to effectively brainstorm, collaborate and align on new ideas and organize collective thinking into actionable next steps. This is an exciting addition to our visual collaboration suite and will help us to further execute on our mission."