Salt Lake City-based SwipeClock LLC, a provider of human resources management solutions, has launched SwipeClock Vision, a facial recognition time- clock that is fully touchless. The company said the new product combines the features of biometric security with the non-contact operational speed and ease of facial recognition to keep employees safe and secure during the COVID-19 pandemic and beyond. The SwipeClock Vision timeclock integrates with the company's SwipeClock WorkforceHUB employee time management system.

"Because employee safety is paramount, businesses need a touchless timeclock that is easy to use and provides the security and reliability of biometric authentication for clocking employees in and out," said Coleman Barney, CEO of SwipeClock. "SwipeClock Vision with facial detection has raised the bar on workplace hygiene by offering touchless operation that's faster than any other method. With SwipeClock Vision, companies will be able to keep their workforces safe without losing the reliability of previous clocks."
Because of the unmatched security of biometric facial detection for employee authentication, there is no opportunity for "buddy punching" or time theft, Barney said. SwipeClock Vision's facial recognition technology works while employees are wearing masks by relying on exposed facial features like eyes and parts of the nose to identify and correlate users with employees in the system.
"For the first time, small and medium-size businesses, that make up the vast majority of companies across the U.S. and Canada, will have affordable access to the automated HR functionality that larger enterprises have benefitted from for years," said Barney.

Open banking solution company Finicity has introduced Finicity Lend for credit decision-making. The Salt Lake City company's new product is a set of open banking data services that provide banks, lenders and fintech developers access to tools that enable borrowers to directly access data and insights into lending decision processes. "The growing impact of the COVID economic crisis and the potential impact on consumer credit confirms an issue that has existed for some time now — a need for a deep evaluation of the credit review process and how consumers can become empowered to get more benefit from their own financial data," said Finicity CEO and co-founder Steve Smith. "Our new Finicity Lend integrated solution set will complement the current credit rating system while leveraging the tremendous advantages of open banking."

Connect Financial Software Solutions, a Sandy-based credit union service organization, has announced the availability of a new voice banking platform, Emerge Voice Experience (EVE). EVE offers credit unions a digital channel for voice interactions that integrates into Connect's digital banking platform. EVE is a customizable voice banking platform that enables credit union members to interface with voice-controlled intelligent personal assistants. "The mass adoption of voice assistant technology and smart speakers in recent years has fueled the shift towards voice applications in all industries," said Grant Parry, CEO of Connect. "Voice interactions offer speed, efficiency and convenience for credit union members to complete banking functions at home or on-the-go. Advancements in security, personalization and artificial intelligence create a mobile voice experience that we are excited to offer our clients and their membership."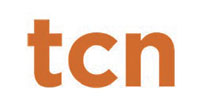 TCN Inc., a St. George-based provider of cloud-based call center technology for enterprises, contact centers, business process outsourcing firms and collection agencies has released a platform update called Room 303. This new software allows for easy agent-to-agent and agent-to-manager communication, the company said. "There has been high demand for an internal chat feature for a while now," said Jesse Bird, chief technology officer and co-founder of TCN. "TCN is happy to provide agents with an effective way to ask questions or receive help from a manager without switching applications. Room 303 will be able to help improve communication, which is especially valuable with the recent increase of agents working from home." Room 303 is built directly into TCN's software, making collaboration convenient for agents and managers in call centers.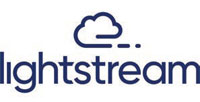 Salt Lake City's Lightstream, a provider of cloud security, network transformation and managed services, has launched Managed Security Services (MSS), a suite of managed-services solutions to help organizations better manage risk by improving security outcomes and effectiveness while meeting compliance requirements for core, mobile and public-cloud infrastructures as the world rethinks use of technology in everything. "Many businesses find themselves struggling due to changing global economic conditions," said Rafal Los, vice president of security strategy at Lightstream. "Budgets are under pressure, while security threats are increasing and talent is at a premium. This is the perfect time not to have to choose between investing in your business or investing in security. Lightstream's unique approach maximizes cybersecurity investment by coupling decreased cost and complexity with improved effectiveness in a cost-effective, consumption-based model."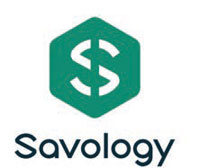 Savology, an Orem-based fintech startup providing accessible financial planning for American households, has announced the launch of Savology for Employers, its new financial wellness program for employers to provide access to holistic financial planning for their employees. While other financial wellness programs exist, most do not adequately address the financial challenges that employees face or make a meaningful long-term difference in their behavior and financial outcomes, the company said. "Now, more than ever, employees want, need and deserve support with their personal finances," said Jordan Pinedo, Savology's head of partnerships. "Offering Savology for Employers is part of our commitment to households across the country to gain access to financial planning and improve their financial well-being. Savology is able to help employers make a significant impact on the financial wellness of thousands of employees."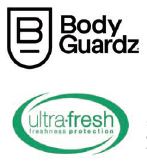 BodyGuardz, a marketer of mobile device protection products based in Orem, has announced a partnership with Ultra-Fresh, a leader in antimicrobial protection. Through this arrangement, select BodyGuardz cases and screen protectors will now provide an additional layer of protection by reducing 99 percent of bacterial growth on their surfaces with the used of Ultra-Fresh protection. "Now more than ever, we are conscious about keeping our personal items clean and free from bacteria," said Lynda Rose, vice president of product development at BodyGuardz. "BodyGuardz has been working toward antimicrobial products for several years and we're excited to partner with a globally respected brand like Ultra-Fresh to make that happen." Unlike other antimicrobial products that wear off with daily use, Ultra-Fresh enhances the antimicrobial protection for the product's lifetime, Rose said.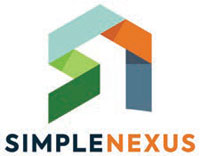 Lehi-based mortgage technology firm SimpleNexus has announced the release of SimpleNexus Team Members, a feature that allows loan officers, borrowers, real estate agents and settlement agents to work more efficiently by managing loan file permissions and employee workflows based on assigned user roles. "Our new Team Members feature improves lender productivity by focusing employees on just the essential tasks that keep loans moving swiftly down the pipeline," said Tyler Prows, SimpleNexus senior product manager. "Automated loan progress notifications, milestone tracking and other process-enhancing features will be extended across loan teams through Team Members, helping lenders serve borrowers better from anywhere." Team Members marks the most recent in a series of SimpleNexus product releases that enhance lenders' ability to collaborate with stakeholders.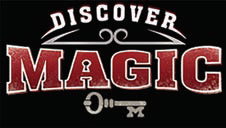 Discover Magic, a Provo company that integrates magic into online learning, has unveiled a new kind of magic for kids called Magic Adventure Camp. Magic Adventure Camp teaches kids important life skills in a week-long program that uses a virtual playbook that the professional magicians of Discover Magic created specifically for an online environment. "Magic Adventure Camp is all new curriculum that we developed as a response to the current quarantining," said Michael Mario, a co-founder of Discover Magic and parent of two. "Regardless of how kids are being schooled right now, at home or otherwise, it's extra stressful for families. We wanted to offer a safe, fun environment where kids get to interact virtually with each other and take on achievable new challenges in the form of magic tricks."