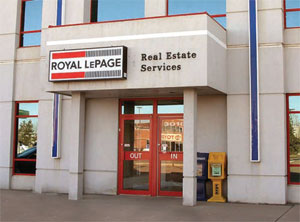 Royal LePage, the largest real estate company in Canada, has adopted the rlpSPHERE Platform from Draper's Inside Real Estate for its more than 18,000 agents in 600 offices in the country. RlpSPHERE provides a fully integrated, state-of-the-art tech ecosystem enabling Royal LePage brokers, agents and teams to manage and grow their business from one single platform.
Inside Real Estate said rlpSPHERE, an enterprise deployment of its kvCORE platform, includes extensive customization and "Canadianization," creating a powerful all-in-one solution uniquely tailored to the needs of the Royal LePage network. Known for its lead generation, fully integrated brokerage platform and intelligent automation capabilities, the kvCORE platform is deeply integrated into Royal LePage's internal systems providing a seamless experience for brokers, agents and teams to run every aspect of their business, according to an Inside Real Estate release.
"We're honored to be the long-term technology partner powering Canada's leading real estate brand," said Joe Skousen, president of Inside Real Estate. "Working with the talented and forward-thinking leadership team at Royal LePage to successfully customize our kvCORE platform has been incredibly rewarding. We're thrilled to see the successful launch of rlpSPHERE to Royal LePage brokers, teams and agents and to see the results it's having on their business first-hand."
"Royal LePage is known as Canada's tech-forward real estate company," said Carolyn Cheng, chief operating officer at Royal LePage. "The launch of rlpSPHERE provides our network with the most modern, data-driven real estate productivity tools available, giving our brokers, agents and teams a substantial competitive advantage to grow and manage their businesses in today's high-tech world."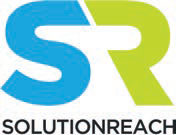 Solutionreach, a Lehi-based patient relationship management software company, has partnered MedXCom to offer a reliable, HIPAA-compliant answering service solution for medical, dental and vision practices nationwide. MedXCom is a cost-saving, dependable and easy-to-use cloud-based automated answering service, currently used by thousands of healthcare providers who have improved quality of care for their patients, simplified their after-hours call management, and enjoy a reduced and consistent monthly bill, Solutionreach said. "Our platform gives healthcare providers a secure, low-cost, low-risk solution for automatically managing after-hours patient communication," said Dr. Michael Rothkopf, CEO of MedXCom. "It offers significant benefits, including risk mitigation and transparency, as well as substantial cost savings compared to a traditional answering service. Through this partnership, we are pleased to be included in Solutionreach's marketplace of services." The MedXCom answering service solution offers HIPAA-compliant secure texting, voice-to-text transcriptions, customizable call flows and caller ID protection.

Lehi-based Canopy, a cloud-based practice management platform for accounting professionals, has introduced new features and updates across its software suite to equip industry professionals with the tools they need to best organize their firms and efficiently utilize their time. "On the heels of a very busy season for tax professionals, we have made enhancements to our Practice Management and Tax Resolution offerings to continue providing our users with leading-edge software. By streamlining the day-to-day activities of industry professionals, our goal is to make sure our customers can provide the best possible service to their clients," said Larry Furr, chief product officer at Canopy. The upgrades include a productivity dashboard, mobile task management, mobile client communications and an e-sign feature for both clients and accountants. Canopy will also be introducing a PDFannotation feature for better document management, Furr said.

SmartyStreets, a developer of location data intelligence located in Provo, has released its US Rooftop Geocoding and US Reverse Geocoding cloud-based application programming interfaces. These new products will provide customers with the highest precision geocodes available in the market today, the company said. "The SmartyStreets US Rooftop Geocoder represents a new generation of geocoding accuracy. We are talking about true rooftop geocodes. You'll see huge improvements in accuracy compared to less sophisticated services," said Berk Charlton, director of geolocation intelligence at SmartyStreets. "For example, other geocoders struggle with providing detailed geocodes for individual units in strip malls or mobile home communities. Less accurate geocoding technology tends to clump these geocodes together. They don't know the real location of each structure or suite. And in the case of rural parcels, these geocodes may actually be hundreds of feet from the rooftop. Parcel-centroid geocodes aren't precise enough for many use cases."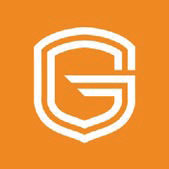 Salt Lake City's GadgetGuard has announced that Black Ice Screen Protectors are now available for the new Apple Watch Series 6 and Watch SE and the new iPad Pro Air and 8th Generation. "These new Apple devices are major investments and should be protected as such," said Ryan McCaughey, chief technology officer for Gadget Guard's parent company, Penumbra Brands. "Gadget Guard is committed to making sure the newest generation of devices don't break." Black Ice Flex is specifically developed for the most advanced screens, including the Series 6 and SE watches. The company said it's as smooth as the original screen, repels smudges and protects from breaks. The screens are also available with Guardplus screen insurance if anything does happen, reimbursing customers to fix or replace a damaged screen. They are available through participating retailers and Amazon.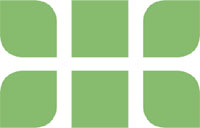 Salt Lake City-based HealthTree, a disease navigation platform for terminal illnesses including multiple myeloma, has announced the addition of its latest feature, Myeloma Crowd Community Forums, a place for patients to have discussions with their peers on specific myeloma topics. The forums are organized by topic and are searchable, providing patients with a navigable place to ask questions and have discussions with other patients. "Facebook Groups are often a patient's go-to disease navigation tool; however, they were not intended for this purpose and they can be difficult to use in this way," said Jenny Ahlstrom, founder of HealthTree. "While Facebook groups can offer patients community and encouragement, HealthTree's new Community Forums provide patients with a sense of community with their peers as well as support in the form of organized, searchable information."

Hopsoft LLC, a Heber City creator of the web interface development tool Stimulus Reflex, has announced its new version 3.3 Morphs release that delivers a 400 percent to 500 percent productivity advantage compared to the teams working with previous-generation tools such as React from Facebook or Google's Angular. Morphs make it possible for individual developers and small teams to produce user experiences in a fraction of the time, Hopsoft said. "You can't change how the world builds software by being 5 percent better," said StimulusReflex creator Nate Hopkins, citing the $10 billion-per-year application development software market. "You have to change the fundamental paradigm and be five, even 10 times better, faster and cheaper. That's exactly what we're doing with StimulusReflex Morphs." Hopkins has used the Ruby on Rails web framework to build several technology companies over more than a decade.

Motivosity, a Lehi-based employee engagement platform that helps companies develop motivated teams, has launched new performance management tools focused on the support of managers. Motivosity Lead is designed to address challenges such as effective management to increase employee motivation by adding one-on-one interfaces and employee priorities functionality to existing manager feedback features, giving managers more ways to be consistent in engagement-driving activities. "Companies recognize that developing their managers pays huge dividends. Our goal with Motivosity Lead is to focus on that need specifically, by getting rid of the old processes and creating a modern way to help managers be better managers," said Scott Johnson, founder and CEO of Motivosity. "When managers are effective, their teams are more motivated." Motivosity Lead will be immediately available as a point solution, giving line-of-business owners the opportunity to support managers independently from other cross-department initiatives, Johnson said.

Salt Lake City-based Nav has released an enhancement for its small-business financing platform. The new product features the addition of real-time business data analysis and bank account connectivity; an expanded team of expert funding managers; and a streamlined user experience promising a simpler, more personalized financing experience. The platform analyzes customers' business cash flow, credit data, behavioral data and more to identify the best financing offers for their needs, Nav said. "American business owners are intimately familiar with the difficulties of accessing capital. It's a pervasive problem that's now under a national microscope in light of the Paycheck Protection Program and unstable COVID-19 economy," said Greg Ott, Nav CEO. "The launch of today's enhanced experience is designed to give every small-business owner personalized expertise that makes securing financing not just faster and simpler, but also tailored to their unique situation."