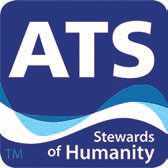 Midvale-based ATS, a provider of chemical solutions for water treatment, has reported a successful pilot study resulting in the reduction of the toxic algal blooms on Utah Lake. Selected as one of two companies to conduct studies to analyze and test treatments to combat the algal blooms by the Utah Lake Commission, ATS has remediated toxic blue-green algae levels at the Lindon Marina in Vineyard, resulting in stunning contrast shown in photos of water inside and outside the marina.
Toxic algal blooms containing cyanobacteria have plagued Utah Lake and other Utah bodies of water for more than five years, resulting in severe curtailment of recreational use of the waters. During the rise of the blue-green algae in 2019, the Utah Legislature appropriated $500,000 for the treatment program as part of an ongoing water quality study.
"We have witnessed the frustrations and economic struggles these toxic algal blooms have caused, especially when beaches and marinas have been forced to close over these past few summers," said Richard Allred, president and CEO of ATS. "We know that ATS's solutions will provide a safe water treatment solution for Utah Lake, and we are eager to expand our testing program to more affected areas on the lake."
Since July, ATS has been conducting its treatment study at the Lindon Marina, a popular water recreation area that draws swimmers, kayakers, paddle boarders and more. Throughout that time, Utah experienced record-breaking, 100-degree temperatures and a lack of wind and monsoonal rains, all conditions algae flourish in. ATS applied its specialized ionic copper sulfate solution proven to kill the cyanobacteria toxin present in the annual algae blooms.
"Algae has really hurt visitation in the past," said Ron Madson, Lindon Marina operator. "Without the ATS treatments, our inner marina would not have been usable for recreational use all summer. The treatments made the water quality in our marina excellent despite harmful algae bloom conditions right outside the marina. The application has been easy and remarkably effective."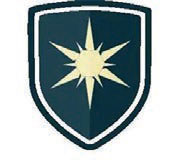 Advanced Technology Compliant Solutions (ATCS) of Salt Lake City has introduced the Swift Shield, a rapid deployment ballistic shield for law enforcement and military personnel. Made of lightweight ultra-high-molecular-weight polyethylene and designed using the principles of origami paper folding, the plates of the Swift Shield are less than one-quarter of an inch thick. "The Swift Shield weighs only eight pounds. It has been developed utilizing state-of-the-art materials technology combined with the ancient art of origami paper folding to produce a patent-pending ballistic shield that can be folded into a compact size to be easily stored or carried and then quickly deployed to provide five square feet of coverage," said William Benz, CEO of ATCS. "Today, the peace officers who serve and protect us need more protection than they have ever had. Our goal from Day One and the reason for founding this company is to save lives."
Humless, a Lindon based provider of home and commercial electrical power management, has announced the availability of its new GO 200 battery backup system for home emergency power. At 10 inches by 7.72 inches by 2.56 inches, the GO 200 is a backpack-sized system that's ready for solar charging or charging from a wall outlet. This versatile six-pound battery is perfect for camping or for quickly packing in a car, the company said. Mobile phone and electronic devices can now go anywhere with extended range from the GO 200 recharging source. "Recent power outages caused by high winds in Utah, Hurricane Laura in Louisiana and Texas, and rolling blackouts throughout California, all demonstrate that electricity is not guaranteed, even in the U.S.," said Glenn Jakins, CEO of Humless. "More 'prepper' conscious consumers see the value of securing their electrical needs to gain freedom from the grid in times of emergency."
Awardco, an employee recognition and rewards company based in Orem, has introduced MemoryBooks, what the company calls a revolutionary way to celebrate employee anniversaries at work. MemoryBooks is a digital service award system that includes personalized celebrations with automated reminders and a process to involve the full staff, even including a note from the CEO. "Passing a card around the office for a work anniversary is a tradition as old as the office itself — and it worked," said Steve Sonnenberg, Awardco founder and CEO, speaking about the release of MemoryBooks. "But just because it worked doesn't mean we shouldn't make it better, especially if we have better technology. If technology can help us remember to close the garage door or optimize our home thermostats, it can certainly help improve work anniversaries. MemoryBooks helps organizations improve employee engagement and culture without the burden of trying to remember and coordinate hundreds of anniversary celebrations."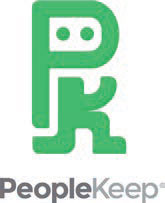 Salt Lake City's PeopleKeep, a provider of personalized benefits for small to medium-sized organizations, has announced the availability of an Individual Coverage Health Reimbursement Arrangement (ICHRA) online tool to help employers design and decide on an ICHRA benefit by comparing it to a traditional group health insurance plan. The new app is a streamlined version of PeopleKeep's ICHRA solution, first introduced in September, 2019, which strengthens the benefit design and decision making process to complement the automated set-up, launch and administration of an ICHRA benefit using the PeopleKeep online platform."PeopleKeep has always been committed to awareness and education about Health Reimbursement Arrangements, but our new ICHRA design and decision tool, combined with expert advice from our team, makes exploring an ICHRA for each organization's specific situation much easier," said Victoria Hodgkins, CEO of PeopleKeep. PeopleKeep personalized benefits automation software allows small organizations to reimburse employees tax-free for medical expenses, Hodgkins said.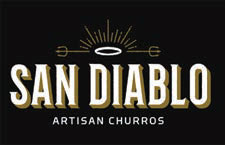 San Diablo Artisan Churros, nationwide purveyor of fresh filled churros based in Salt Lake City, has released its new Take & Bake Churro Kit. The kit includes one "devil's dozen" (13) pre-made and chilled mini churros ready to reheat and eat. The churro dough is made from scratch, fried and coated with sugar and cinnamon. The Take & Bake Churro Kit gives customers flexibility to fill churros in their home kitchen with a filling of their choice, including dulce de leche, Nutella, sweet cream, homemade lemon curd and raspberry. Entrepreneur Scott Porter developed the Take & Bake Churro Kit as a COVID-19 business pivot to bring "the joy of heaven-sent, wicked-good gourmet filled churros safely into the home. What started as a way to satisfy the cravings of local churro fans, the overwhelming response prompted us to deliver churro happiness across the country just in time for a socially-distanced holiday gift-giving season."

Stratus Medical, a Salt Lake City medical device company focused on advancing radiofrequency ablation (RFA) treatment for chronic pain, has received two new U.S. patents related to its Nimbus RF Multi-tined Expandable Electrode. The two patents are titled System and Methods for Tissue Ablation and Methods and Systems for Spinal Radio Frequency Neurotomy. These new patents provide broad protection for Stratus Medical's Nimbus technology. Bret Boudousquie, Stratus Medical CEO, said, "We see great opportunity to help patients suffering from chronic pain and improve quality of life as interventional pain medicine physicians expand their utilization of radio frequency ablation to treat pain in the spine, knee and sacroiliac joint. We are pleased to secure these new patents to protect our proprietary Nimbus technology as procedural protocols shift from traditional RFA needles to the Nimbus device, which provides a large volume lesion with the goal to improve patient outcome."

Fortem Technologies Inc., based in Pleasant Grove and provider of airspace security and defense for detecting and defeating dangerous drones, has announced a major advancement to its drone intercept technology, the SkyDome System. The new software allows the Fortem DroneHunter AI-driven interceptor drone to autonomously shift into one of three modes to best defeat a threatening drone. When in defense mode, DroneHunter can now autonomously determine whether to chase, attack or defend against the threatening drone depending on the drone's size, speed and trajectory. "The Fortem SkyDome System is the AI needed to stop terrorist drones," said Timothy Bean, CEO of Fortem Technologies. "Its autonomous capabilities allow security professionals to defeat dangerous drones safely, day and night, miles from a protected venue. The system is particularly useful when jamming or electronic defeat fails to stop drones that are pre-programmed from an iPad with malicious intent."