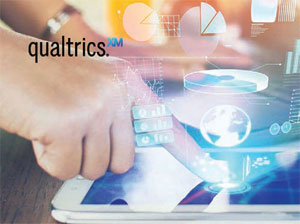 Qualtrics, a Provo-based creator of customer experience software, has collaborated with Character Lab, a nonprofit organization founded by University of Pennsylvania professor Angela Duckworth that advances scientific insights to help kids thrive, to launch the Return to Learn Pulse. The software includes a well-being component that assesses how students, faculty and staff are handling the new normal and what actions can be taken to improve safety, health and ability to thrive as schools return to session.


By combining their expertise in education research, academic technology and student well-being, Qualtrics and Character Lab developed a standardized, easily deployable method for schools to better understand, support and act on behalf of students and staff in this new academic year.



Designed to be distributed weekly, the Return to Learn Pulse allows schools to frequently check in with students and staff that includes a set of well-being topics such as sense of belonging, sleep habits and physical safety. Schools can act on the feedback by assigning resources to support students where they are most needed. Character Lab developed the instrument with input directly from students and educators to ensure that the content is aligned with school needs and to encourage student participation.


"Character Lab has been at the forefront of leveraging science and research to help students thrive in their education, which is why they were the perfect partners to work with Qualtrics on developing this well-being solution," said Omar Garriott, global industry leader for education at Qualtrics. "Return to Learn Pulse creates a feedback loop between educators and students that creates a habit of continuous listening and improvement, which are extremely critical during the most pivotal school year in recent history."


The Return to Learn Pulse is built on the Qualtrics XM Platform, which maintains the highest security and HIPAA compliance.


Orem-based supply chain risk management provider Avetta has published a new e-book that helps supply chain companies build resiliency during and after the COVID-19 pandemic. The book, "COVID-19 & Supply Chains: A Comprehensive Guide," compiles more than 20 different resources, covering numerous topics, including business continuity planning, supplier sourcing, workplace risks, emergency planning, adapting to location regulations and returning to work safely. "Our technology platform and supplier services help ensure workers arrive home safely each night," said Arshad Matin, president & CEO of Avetta. "The current pandemic creates an additional level of complexity to those safety efforts. Avetta's technology platform and expertise helps companies traverse the numerous issues of this new business environment. Our e-book provides a wide-ranging, COVID playbook."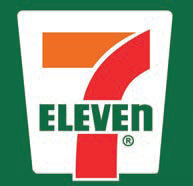 Convenience store giant 7-Eleven has chosen Utah to pilot its new Mobile Checkout program for its customers. The program, which runs through an app downloaded to customers' smartphones, enables customers to skip the checkout line by shopping and paying for items without a stop at the checkout counter. "Now more than ever, customers are looking for an even greater level of convenience — one that includes minimizing contact with others," said 7-Eleven chief digital officer Tarang Sethia. "We want to meet that need during this uncertain time and Mobile Checkout is one of the innovative ways we can do that." The frictionless shopping experience is integrated with the company's national 7Rewards loyalty program where customers earn and redeem points on product purchases and receive coupons and promotions.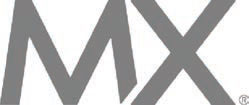 Lehi-based finance management software company MX has launched MX Open, an open finance platform built to help financial institutions and financial technology companies create more personalized digital experiences that give their customers greater access and control over their financial data. Built on the MX's connectivity network, MX Open provides freedom and flexibility to reduce costly and vendor lock-in while securely connecting to the company's more than 50,000 connections. "MX Open was built with the belief that secure, reliable connectivity should be open to everyone — every bank, every credit union, every organization," said Brett Allred, chief product officer at MX. "MX Open gives organizations the tools they need to define and launch their open finance strategy and innovate faster with the vendors and technology providers that will serve their customers best."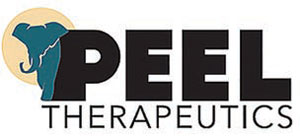 Life sciences company Peel Therapeutics of Salt Lake City has obtained the exclusive license to develop a new therapeutic drug to treat childhood tumors. Modified from a derivative of a plant toxin, the drug and its ability to eliminate chemo-resistant tumors in mice is described in a report published in Cancer Research, a journal of the American Association for Cancer Research. PEEL Therapeutics CEO and co-founder, Dr. Joshua Schiffman, a pediatric oncologist, said, "At PEEL, we look for therapies inspired by evolution. The SN22 nanoparticle is the perfect example of a drug at the intersection of nature and technology. The increased delivery and decreased toxicities of this drug may offer very important advantages to patients with solid tumors, including children and adults."



Lehi's Slingshot, a customer engagement and sales service platform for home services providers, has released updates to its customer engagement platform that allows clients to interact with their customers through text, web chat, social media, phone and email for both inbound and outbound communication from one central dashboard. Central Inbox is a free upgrade to all existing clients without any additional cost or minutes to their service plans. "Central Inbox solves the pain of scattered communication channels that delay response," said Adam Tolman, head of product at Slingshot. "Clients were jumping in and out of disparate systems to respond to customers who were reaching out through various channels. Now clients can quickly engage with customers through our centralized inbox without having to jump from one platform to the next."



Young Living, a provider of essential oils based in Lehi, introduced a series of new products and product lines at its recent virtual convention. Highlights from the launch include a new skincare line, additions to the Savvy Minerals makeup line, new diffusers, new essential oil blends and an innovative essential oil-infused wearable ring. "Now more than ever it's important to have health and wellness top of mind," said Kristen Knight, senior vice president of global product management and marketing at Young Living. "Our team worked to develop these new products to help people prioritize health and wellness with their families and in their homes. We were even more excited about this year's launches as the virtual format of our convention allowed us to share these products with our biggest audience yet."

InvisibleShield, a product of ZAGG Brands of Midvale, has introduced its 2020 screen protectors treated with Kastus anti-microbial technology. The new screens have been examined by an independent global testing laboratory and confirmed effective against human coronavirus and 99.99 percent of the most common surface bacteria. "At InvisibleShield, we are driven by our mission to deliver industry-leading screen protection products for mobile devices that also protect our customers' well-being," said Patrick Keenan, vice president of global product for ZAGG Brands. "There has never been a stronger need to protect against bacteria and viruses that are known to accumulate on our mobile device screens. Through our partnership with Kastus, our anti-microbial products not only provide the ultimate in digital wellness, but now also protect consumers against the human coronavirus."