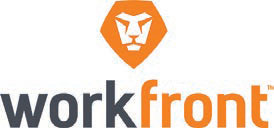 Workfront, a Lehi-based developer of work management software for business, has introduced a pair of new products. Workfront Align is an application that gives companies the ability to set and communicate clear objectives, and keep teams and individuals aligned and focused on the right work to achieve the right outcomes. "Now more than ever, businesses must find new ways to deliver impact efficiently. Finding ways to align the workforce around corporate objectives when priorities continually shift and the market evolves has become one of the greatest challenges for leaders during this extraordinary year," said Alex Shootman, CEO of Workfront. "Workfront Align shows everyone across the distributed workforce how their work is aligned to the broader strategy." In addition to Align, Workfront also announced Scenario Planner, a new application that allows business leaders to build, compare and deploy work management plans. Together, Align and Scenario Planner transform how enterprises align strategy, planning and work execution, the company said. "With Workfront Scenario Planner, companies and teams can, for the first time, build and compare multiple plans that connect work to be done with their people and resource capacity so they can achieve the right outcome," said Shootman.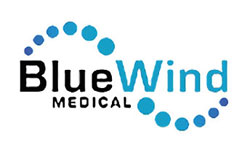 BlueWind Medical, based in Park City, has received an Investigative Device Exemption (IDE) from the U.S. Food and Drug Administration and has begun enrollment for clinical trials for its RENOVA iStim implantable tibial neuromodulation system for the treatment of overactive bladder (OAB). RENOVA is a tiny, battery-less neurostimulation implant that provides a home-based alternative therapy option for women with OAB. "The RENOVA system has the potential to address the unmet need for a minimally invasive, home-based treatment option," said Dr. Roger R. Dmochowski, a practicing urologist, about the product. "Especially now, COVID-19 has exposed the benefits of wearables and treatments that do not require multiple visits to the physician's office."

Salt Lake City's Carterra Inc., a leader in high-throughput antibody screening and characterization, has released a highly accurate assay for simultaneously measuring the concentration and binding of antibodies to the receptor binding domain of SARS-CoV-2, the virus behind the worldwide COVID-19 pandemic. Carterra LSA represents a significant development for clinical research teams studying immune responses to SARS-CoV-2, the company said. "The pandemic has forced the scientific community to find ways to discover and develop therapeutics and vaccines at light speed," said Chris Silva, Carterra's vice president of global marketing and product. "Carterra's LSA and emerging assay portfolio are well-positioned to enable this paradigm shift."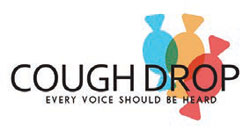 CoughDrop, a South Jordan company that develops and markets communications tools, has teamed with Florida-based LessonPix to release a new video-calling platform called Co-VidSpeak targeted at supporting people who cannot speak. Co-VidSpeak enables non-speaking individuals to participate in remote communication and connect with their loved ones and supporters. The product was created in response to COVID-caused no-visitor policies at hospitals and other institutions, the company said. "When I heard about people being isolated while on a breathing tube, my heart went out," said Brian Whitmer, founder of CoughDrop. " We wanted to create something that could help people stay connected even if they couldn't gather in-person."

To help optimize operations and ease daily workloads as automotive dealers return to normal operations, South Jordan-based Dealertrack has introduced a pair of integrations to its Dealertrack DMS software geared toward helping dealership staff — regardless of whether they are working in-store or remotely — to root out time-intensive, manual processes slowing down workflows and hampering the customer experience. The new applications — VinSolutions and Pick-it inventory control — increase efficiency in the car selling process, the company said. "With a more streamlined approach to data entry, my managers can feel confident in the numbers they see," said Dealertrack DMS user Dustin Marriott, Internet sales manager at Nate Wade Subaru in Salt Lake City.

Nuvi, a Lehi-based enterprise social customer experience platform, has released emotion analytics (EA) software, an addition to its proprietary language engine. The application, founded on psychologist Rober Plutchik's "wheel of emotion," is a response to the need for the marriage of emotion and sentiment analysis as organizations seek for increased audience data that retains a high degree of relevance."In the world of social media analytics, we often think of sentiment as a key data point for understanding content en masse," said Jake Jenne, vice president of product at Nuvi. "Emotion analysis is a finer-grained form of sentiment analysis that helps brands better connect with and understand their customers."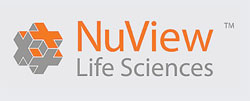 Park City clinical-stage oncology company NuView Life Sciences has developed a new diagnostic test that when paired with therapeutic medicine can help locate, target and treat cancer. The NV-VPAC1 is an element of precision cancer theranostics, a new field of medicine that combines a paired diagnostic with treatment modalities to provide a more personalized and precise approach. "The NV-VPAC1 is a unique molecular tool with the ability to diagnose cancer in vitro, to localize it in vivo, to treat the primary and metastatic lesions and to allow one to determine the efficacy of therapeutic interventions," said inventor Dr. Mathew Thakur at Thomas Jefferson University.

Peopletrail, a Draper-based consumer reporting agency providing background checks and pre-employment screening, has introduced a new AI-powered social media background screening product for small and medium-sized businesses. The application examines employees and candidates who have exhibited undesirable behavior online. This new system analyzes both text and images from a subject's social media profiles. "Almost every candidate you come across will have a sizable imprint on social media. Usually, this appears in the form of a variety of accounts over several platforms, such as Twitter, Facebook, Instagram and many more," the company said. These social media accounts serve as a valuable resource for gaining information about an applicant's attitude, beliefs and behavior."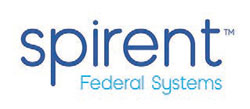 Spirent Federal Systems of Pleasant Grove, a developer and vendor of global navigation satellite systems (GNSS) testing solutions, has released SimIQ, software that will allow for earlier and more efficient GNSS testing during product development, from software-in-the-loop through to final form testing. Comprised of two modules, SimIQ Capture and SimIQ Replay, SimIQ enables developers to collaborate across the full design lifecycle through the creation, sharing and replay of data files. Jen Smith, Spirent Federal director of business development, said, "SimIQ Capture allows developers to test their receiver algorithms in the earliest stages of design, minimizing costs and giving designers confidence as they proceed to the hardware design phase."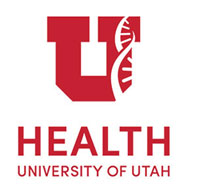 University of Utah scientists, in collaboration with researchers from the National Institute of Allergy and Infectious Diseases, Beth Israel Deaconess Medical Center in Boston and Navigen Inc., led a study that developed an injectable drug that blocks HIV from entering cells. "This is an exciting new HIV therapeutic option for both prevention and treatment, with a unique mechanism of action compared to other approved drugs," said Dr. Michael S. Kay, a senior author of the study and a UofU Health professor of biochemistry. "It has great potential to help patients who suffer from drug resistance as well as those who would benefit from a longer-acting, injectable anti-HIV drug cocktail."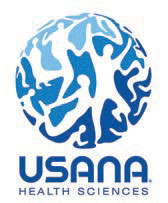 Salt Lake City-based USANA has released a line of products for managing stress. The herbal-based Mood and Relaxation product line is designed to take a natural and mindful approach to overall health and well-being, the company said. "The launch of our new product line marks a pivotal moment in USANA's history," said Dan Macuga, USANA's chief communications and marketing officer. "We are expanding our reach into a new market space, and the quality of our new products prove it's a space we belong. Day-to-day stressors and obstacles can be overwhelming and I'm proud USANA has formulated products to help our customers maintain positive emotional health."