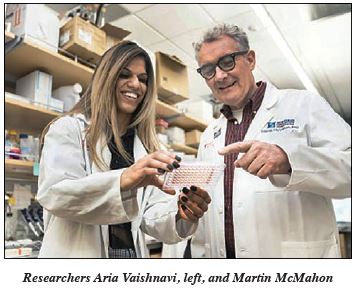 Scientists at the Huntsman Cancer Institute (HCI) at the University of Utah have developed a new method to study the molecular characteristics of tumors of the lung and pancreas that are driven by mutations in a gene named NTRK1. The researchers hope the new NTRK1 mouse models will accelerate progress toward finding more effective treatments for patients with NTRK1-driven lung and pancreas cancers. The findings were published in the journal Cell Reports.
In healthy bodies, NTRK1 has critical functions in the development of nerve cells, particularly those that send signals to the brain about pain, temperature and touch. In some cancers, these powerful genes malfunction to send signals to cells, instructing them to grow constantly.
The study was led by UofU PhDs Martin McMahon, senior director of preclinical translation at HCI and professor of dermatology at the UofU, and Aria Vaishnavi, a postdoctoral fellow in McMahon's lab. McMahon's team focuses on cell-cell communication, like the signaling promoted in some cancers by NTRK1.
The new process involves devising a way to model human cancers in mice. This process produced a new tool, a "mouse model," which allows scientists to analyze in a laboratory setting how a cancer develops, how it behaves over time and to test potential new drugs and treatment targets.
To better understand cancers that carry this abnormality, McMahon, Vaishnavi and Dr. Conan Kinsey, a physician-scientist at HCI and assistant professor of internal medicine at the UofU with expertise in pancreatic cancer biology, developed mouse models for both pancreas cancer and lung cancer driven by the NTRK1 abnormality.
"The lung and pancreas are two clearly distinct organs with unique features that shape the development of solid tumors," said Vaishnavi. "It is important to study how cancers begin and operate in the correct tissue context and microenvironment."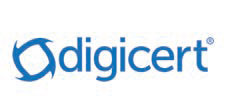 DigiCert Inc., based in Lehi and a provider of public key infrastructure authentication software for users and devices, has released its new DigiCert Automation Gateway. The new gateway, which integrates into DigiCert CertCentral, is designed to accelerate the adoption of automated certificate issuance, renewal, reissuance and revocation by tackling some of the common concerns with existing offerings. It lives on-premises in an enterprise network to securely monitor, automate and process certificate lifecycle events. "DigiCert is dedicated to creating robust management and automation tools that enterprises can use to simplify their security processes and increase web security. With the constant increase in threats, enterprises need agility in how they deploy and manage certificates throughout their organization," said Jeremy Rowley, chief of product at DigiCert.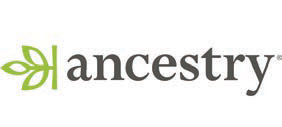 Lehi-based Ancestry, a global leader in family history and consumer genomics, has announced the launch of AncestryHealth powered by a high-throughput sequencing method called next generation sequencing (NGS), providing improved access for consumers to important information about their health, designed to help people understand their risk for developing certain inheritable health conditions. "When it comes to your health and your family's health, the more you know, the better," said Dr. Ron Park, executive vice president of health and DNA at Ancestry. "With the launch of AncestryHealth powered by NGS, we are helping people have access to more comprehensive data about their genetic risks — and providing support with understanding those risks — at a time when protecting our health is a major concern."

Co-Diagnostics Inc., a molecular diagnostics company based in Salt Lake City, has announced that its CRL Rapid Response saliva-based COVID-19 test has received FDA Emergency Use Authorization and will be deployed by Co-Diagnostics' partner Clinical Reference Laboratory. The test can be self-administered at home, work or any other setting and then tested using Co-Diagnostics' CoPrimer technology. "We believe that CRL's selection of the Co-Diagnostics platform, and their successful emergency use authorization from the FDA, speaks volumes about the quality, sensitivity and specificity of our CoPrimer primer and probe technology," said Dwight Egan, CEO of Co-Diagnostics. "Co-Diagnostics is pleased to be a part of a testing initiative with so much potential to help people return to work school, and normal life.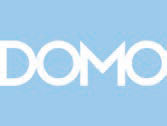 Domo, a cloud software company based in American Fork, has released an updated version of its free interactive Coronavirus Global Tracker. The new product now includes community mobility data provided by Google and Apple. As contact tracing becomes more important in the attempt to stop the spread of COVID-19, this latest update arms decision-makers with data that can help them understand the movement of people within communities. "Now, more than ever, public and private organizations are faced with unique decisions about how to safely operate during this pandemic," said Ben Schein, Domo's vice president of data curiosity. "Understanding how people are moving helps inform their decisions on what steps should be taken to protect their employees, customers and families."
Scientia Vascular, a Salt Lake City developer of stroke treatment technology, recently received FDA clearance for its Zoom Wire line of interventional guidewires, which are used to gain access during ischemic and hemorrhagic stroke and other neurovascular and peripheral vascular procedures in the human body. The Zoom Wire incorporates Scientia Vascular's proprietary microfabrication design, enabling a new level of performance for the support and delivery of devices within the brain and other parts of the body, the company said. Scientia Vascular founder and CEO John Lippert said, "We are pleased to offer the Zoom Wire line of guidewire products at a time when clinicians are in need of more supportive guidewires to deliver therapeutic devices quickly in time-critical interventions."
Two Salt Lake City companies have joined forces to develop a consumer face mask with broad-spectrum antibacterial and antiviral activity. SINTX Technologies, a ceramics company that develops and commercializes silicon nitride for medical and non-medical applications, and O2Today, an original equipment manufacturer of face masks, will market a facemask based on incorporating SINTX's silicon nitride powder into the mask filter and fabric to help prevent the spread of respiratory diseases by catching and inactivating SARS-CoV-2 and other viruses and bacteria. "We were attracted to the scientific evidence that SINTX has produced, attesting to the antimicrobial properties of silicon nitride, the underlying mechanisms of antimicrobial action, and the known safety of SINTX's silicon nitride as an FDA-cleared spinal implant," said Bruce Lorange, CEO of O2Today. "The antibacterial attributes of silicon nitride have been reproduced by investigations done independently of SINTX and that adds to the credibility of SINTX's findings. Our initial focus will create products for the general public, with specific medical products following soon after."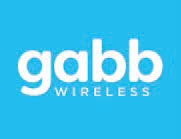 Lehi's Gabb Wireless (Gabb) has released its Z2 Gabb Phone, a smartphone for kids designed to keep them safe and minimize screen time. The new phone comes with 14 child-friendly apps, improved camera and Bluetooth, but no Internet access or games. The company simultaneously announced additional products and services supporting its message that kids can live beyond the screen, including a new Smartwatch and partnerships with Defend innocence, BYU's Cougar Strong and its own Gabb Ambassadors. "There's more to life than what's on our phones," said Stephen Dalby, founder and CEO of Gabb Wireless. "Today, Gabb goes even further in promoting the movement we started two years ago to protect children and encourage them to accomplish anything they want — to achieve their dreams."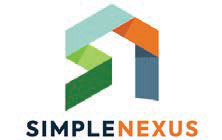 Lehi-based SimpleNexus, a developer of a digital mortgage platform for loan officers, borrowers and real estate agents, has released SimpleNexus eClosing, software that enables lenders to conduct hybrid closings for purchase and refinance loans. Hybrid closing allows borrowers to electronically sign home loan documents that do not require notarization before meeting with a settlement agent to finalize the closing. "Borrowers want a hassle-free way to close a home loan that works in or out of quarantine, and lenders want to keep costs in check by closing loans as quickly as possible," said Tyler Prows, SimpleNexus senior product manager. "SimpleNexus eClosing delivers on both fronts. Our direct LOS integrations, push notifications and instant chat keep borrowers and closing teams engaged at every step for optimal workflow efficiency."