By Jeff Acerson
While the past few months have put the brakes on much of our economy, as we start to recover, Lindon City is excited to help support business growth, retention and preparation for the future. We understand that our businesses have been hit hard by COVID-19, but many have found innovative ways to keep in operation. Past and current city officials have worked diligently to develop a great community in Lindon to live and conduct business. Lindon City is proud of its industrious past and to be the home of over 800 businesses. As Utah County continues to increase in population, the city is committed to working with our regional and civic partners in incorporating best practices to ensure our economy continues to grow while also holding on to our individual community identity and traditions.
New Development
Over the past five years, Lindon City has seen significant growth in new industrial, commercial and residential development. During this time, developers have constructed nearly 2 million square feet of office/warehouse space and nearly 1 million square feet of office and commercial space. Among those developments are the doTerra expansion to Lindon and the Mountain Tech South development. Both developments are located on the west side of the Pleasant Grove interchange. DoTerra recently constructed a 270,000-square-foot, state-of-the-art, distribution warehouse and accompanyng 203,000-square-foot office building. Mountain Tech South, developed by WICP Commercial, has added 300,000 square feet of office/warehouse and a 157,000-square-foot office building. WICP Commercial has also recently received city approval for a second 159,000-square-foot office building as part of this development that will break ground in the next few weeks. The second office building will house GoHealth, which the Governor's Office of Economic Development and the Economic Development Corporation of Utah worked with to move their regional headquarters to Lindon. GoHealth will be bringing 1,100 new jobs to the area. To date, WICP Commercial has constructed a total of 630,000 square feet of office/warehouse and 306,202 square feet of office space in Lindon.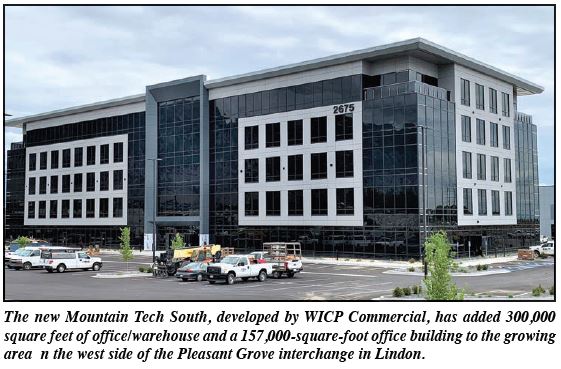 In 2016, Lindon City approved a master development agreement with Ivory Development for an 850-unit planned residential community called Anderson Farms. This development is located north of I-15 at about 1800 West. The project consists of single-family homes, townhomes, detached senior housing and a future multi-family apartment phase. To date, just over 200 units of single family and townhomes have been constructed. The development will also include a ten-acre regional park which will soon be under construction and will provide an amenity, not only to the neighborhood and Lindon residents, but to other surrounding communities.
Future Development
In 2015, Lindon City residents and representatives from the planning commission and city council led a community-initiated effort to develop a vision for the 700 North Corridor (North County Boulevard) in Lindon. The 700 North corridor is the main gateway into Lindon City from the Pleasant Grove interchange and is one of the last remaining large development tracts of land to be developed in the city. This area is nearly 70 acres and encompasses both sides of 700 North between approximately 700 West to 1700 West. This grass-roots effort established a vision that this area needed to be planned appropriately as a gateway to the community. The community-led vision encouraged the area to be developed as a mixed-use corridor/center that provides employment, amenities, retail services, as well as new residential housing.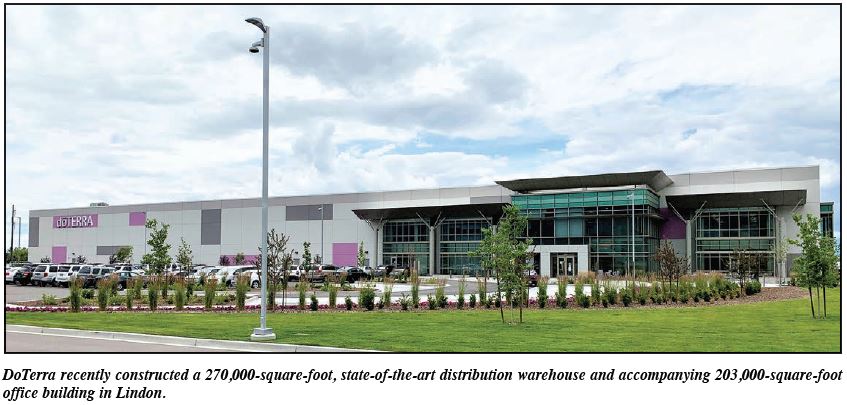 Lindon City was recently awarded a Utah Department of Transportation Technical Planning Assistance grant that will build upon the community-initiated vision to develop a small-area master plan for the 700 North Corridor. The surrounding area is seeing significant growth with new commercial development to the west in both Lindon and Pleasant Grove and a new 850-unit mixed residential development to the south by Ivory Development. The city understands that it won't be long before this area is developed and as a community, we want to make sure that it is planned appropriately and supports the right types of the economic development. This generous UDOT grant has allowed the city to hire a professional consultant, IBI Group, to develop a small-area master plan for 700 North.
The city kicked off the small-area master plan by holding its first stakeholder meeting (virtually) with many of the most influential representatives from the development and real estate communities. The city received great feedback on industry forecasts and expert recommendations on how the area can strategically be developed. The small-area plan will help the city determine the future land use patterns and densities to guide economic development, zoning, open space, transit connections, commercial development and housing opportunities. In addition, the plan will also include an economic development analysis that will be performed by Zions Bank. The economic development analysis will help to determine the uses for the area and help ensure the city develops a realistic plan. With the master plan information, the city will then update its current zoning ordinance to align with the master plan. The city expects that the plan and updated zoning will be adopted by October 2020.
The 700 North area is also set apart due to opportunities for future public transit. With the success of the Provo/Orem Bus Rapid Transit system, Utah Department of Transportation, Utah Transit Authority and northern Utah County municipalities are now studying opportunities to expand high-capacity transit service north from Orem to Lehi. In anticipation of transit opportunities, the city will be planning for a future transit-oriented development site as part of the master plan.
Lindon City is a great community and we are excited for our future. There are a lot of great things happening and we look forward to seeing our plans and goals achieved. The city has great leadership which we are confident will make the right decisions in continuing the legacy of Lindon City being a great place to live, work and do business.
Jeff Acerson is a long-time resident of Lindon City who served nine years as a city council member and three terms as the mayor, with his current term running through 2021. He spent nearly 15 years in the software technology industry as the director of corporate communications with WordPerfect and Novell Corp. He has served in multiple civic and professional capacities, including chair of the Utah Governor's Coalition on Y2K, president of the Utah Jazz 100 Club, board member for the Utah County Board of Health and chair of the Center for the Advancement of Leadership at Utah Valley University. He holds a BA in communications from Brigham Young University and currently teaches leadership development courses as an adjunct professor at Utah Valley University in Orem.