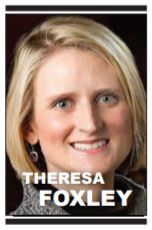 EDITOR'S NOTE: Following the recent announcement that social media giant Facebook will build a $750 million, 970,000-square-foot data center in Eagle Mountain, Theresa Foxley, president and CEO of the Economic Development Corporation of Utah (EDCUtah), posted this report concerning the workings of the various governmental and private entities involved in luring the facility to Utah. The report appeared on the EDCUtah website as part of Foxley's weekly post called "The Fox Report."
I'm so excited to finally be able to share more details about Facebook's selection of Eagle Mountain for its next data center expansion. This is a huge team win for Utah and so many people played critical roles at critical times to make this project happen.
The rest of this article is only available to our online subscribers. Please log in, or click here to subscribe.