By Bahar Ferguson
In an industry like construction, there is a need for organization and management in every project process step. As technology advances, cloud servers and software allow teams to communicate anywhere and at any time and the right tools help teams become more productive.
How Cloud Tools Help Construction Companies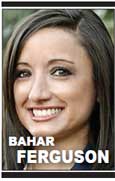 It's no secret that construction projects are collaborative processes. Different groups of people — from engineers, architects, project managers and construction workers — all need to communicate to be successful.
When a construction company takes on multiple projects, organizing data, staying updated and opening communication lines from every team member is essential to project success. Construction companies need software that they can access anywhere, anytime and from any device.
Construction software tools within the cloud offer a solution by allowing every team member to update projects, see progress, communicate and help everyone stay on track as progress continues. These tools help organize everything from budgets and finances to building design and scheduling.
Programs Construction Companies Use
Construction companies rely on these digital solutions to help them build better and more efficient projects. Unlike other cloud tools, these solutions aim to help construction companies specifically. They come equipped with many different features to support the construction industry in organizing information, updating progress and building better projects. Many of these tools perform similar functions. Construction teams should consider how their team communicates and how they like to run their projects to decide which solution to implement.
CoConstruct is a construction management software trusted by 100,000 building professionals in the residential construction industry. This software is mainly for home builders and remodelers.
CoConstruct helps teams lay the groundwork for a project. It features built-in project estimating, advanced scheduling, job log, invoices and budget tracking. As an all-in-one management software, teams use it to coordinate and communicate every step of the project.
With CoConstruct, teams can build templates to speed up processes and use estimations to increase the project's accuracy. Teams benefit from having a central database for all of the information involving specific projects. This data becomes easy to share and communicate with the entire group with CoConstruct.
PlanGrid is another software solution for construction companies from over 90 countries. PlanGrid focuses on being a mobile solution for its clients. With it, contractors, architects and owners have access to project updates in real time. PlanGrid allows any team member to update and manage important information like blueprints, specs, pictures and field reports — all from any mobile device.
Priding itself as a reliable mobile solution, it allows construction teams to stay updated all the time, even with quickly developing projects. Teams will save time communicating and solving problems faster because everyone is always informed about how projects are progressing. In the world of cellphones and laptops, construction teams need software that moves as fast as they do.
Autodesk is software that helps construction teams build and maintain an energy-efficient building. It's a tool that prepares teams in the design and planning phase of a project. Autodesk features aid architectural design, electrical planning, plumbing, structural engineering and even construction itself, focusing on energy. Teams will benefit from a single platform that manages schedules, provides structural analysis, and creates detailed reports.
Clients love the ability to view building plans in 3D. Team members can make design changes and the 3D model design will automatically update with those changes.
Construction teams who need more organized planning before projects can use Autodesk to prepare more efficient building processes as Autodesk will map out all the information a team needs to begin construction.
ProCore is a versatile cloud tool that offers teams a project management solution from the beginning of a project all the way to project closeout. With ProCore, teams can plan, organize and manage projects, resources and financials for a project. ProCore App Marketplace has over 150 partner solutions integrating with ProCore that construction companies choose from and use. Teams connect the tools they need from the marketplace, adding features along the way that improve the building process.
ProCore is a team's tool for collaboration. It acts as a database for all of the essential information required for a project, including team directories. It focuses on keeping construction companies updated and organized as they work and helps teams stay on the same page.
Ultimately, tools like ProCore help workers stay on task and informed about project developments. Teams can choose from the applications that ProCore has for the features their projects need, making it a highly adaptable software for any sized construction company.
RedTeam Software is designed for commercial construction management. It is a cloud application developed by contractors for construction. Like other cloud applications, Red Team makes data available for all team members anywhere. Teams use RedTeam for field reports, managing construction processes, performance management and even financial controls.
With cloud tools, teams can upload progress for other members to see and also view the data that other members have uploaded to the same cloud. Cloud is a versatile remote tool for teams in every industry.
CMic provides field solutions for construction firms to manage financials, project management and organizing content assets. CMic holds all of this data onto one platform that team members can view and update. CMic gives teams real-time data for accounting and budgets for their projects. It helps organize schedule changes when a firm takes on multiple projects. Currently, CMic services small and mid-sized firms and also services specialty contractors.
Teams utilize CMic to optimize their financial resources and keep teams updated about project developments. Scheduling, budget and resources all become concerns when a company takes on more projects. Team members can input data into CMic and use it to distribute adjusted schedules and manage finances.
Buildertrend Construction Software is another cloud-based solution with over 1 million users from around the world. Their clients include homebuilders, contractors and remodelers.
Buildertrend features help companies with estimates, document management and scheduling. As software, its focus is to simplify the construction process, so construction teams work more efficiently and produce better projects. The software is compatible with QuickBooks and Xero. Also, Buildertrend gives its clients a passionate customer service team for questions and troubleshooting. The software also features a client communication tool for construction companies to keep their clients informed.
Since Buildertrend is cloud-based, teams can manage progress from anywhere with a cloud connection. Teams can focus more on design and productivity rather than managing resources and assets.
Using Cloud Tools and Software
Cloud tools and software can help construction companies plan and execute projects with greater efficiency. These tools focus on helping construction companies in particular, and so their features focus on the needs of the construction industry.
When a construction team looks for a new tool that the entire team will use, they must first look at what tools their team needs. They should focus on how their team likes to communicate and how they like to work on projects. Though cloud tools perform many of the same functions, some focus on specific areas that make them ideal for different teams.
Teams can select a cloud tool that complements how the team works rather than a tool that will require the team to change how they work and communicate.
As you can see, cloud computing was meant for the construction industry. With the need for collaboration on the go or at job sites, the cloud model is a perfect medium to allow your team to feel connected, no matter where they are.
Bahar Ferguson is the president of Wasatch I.T., a Utah-based, locally owned outsourced IT company.