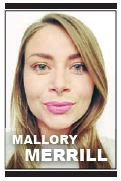 By Mallory Merrill
Though coronavirus has impacted many Utahans and Utah businesses differently, none of us have remained unaffected by the disease nor by the economic ramifications of a global pandemic. As part of the foundations of our economy, the financial sector, particularly financial institutions like banks and credit unions, have faced intense changes as our culture reacts and adjusts to an unprecedented, and often precarious, economic landscape.
In addition to the changing parameters of banking in general, which, in many cases, has meant a full overhaul of in-person procedures, this year, financial institutions have encountered a dramatic shift in consumer behaviors. Along with necessary internal responses to the pandemic and the mandatory operational changes required for essential businesses to remain open, financial institutions also shoulder the collected burdens of our community as a whole.
Fluctuations in the way businesses and individuals prosper, employment rates, interest rates, financing needs, financial liquidity within the community and even the emotional components associated with finances, all end up on the doorstep of your financial institution. And, because of COVID-19, each of these extremely intimate things must be managed from behind a mask and from a distance of no less than six feet.
For many consumers of financial products, social distancing is the best-case scenario as more and more transactions are being fielded in the digital space. For those accustomed to a smiling face at a neighborhood credit union or a confident handshake from a local banker, the so-called "new normal" is a radical about-face from traditional banking practices, and, even post-pandemic, those changes are likely to be permanent.
So how will financial institutions answer the challenges presented by coronavirus and the resulting social shifts? As the World Health Organization encourages social distancing and contactless payment, many believe the solution is an entirely digitized substitute for traditional, in-person transactions. But, although the world is constantly leaning toward new technology, this shift would turn classical banking on its ear and not all consumers are excited about compromising their in-person relationships with their financial institutions.
Overwhelmingly, digital advancements in the financial sector are a good thing. But there is a reason tech adoption numbers are lower for financial institutions when compared to other industries. Ultimately, finances are deeply personal and many people, both as individuals or as business owners, feel more confident managing their finances, assets and debts with a living, breathing, speaking, professional, human person.
The convenience of mobile banking, online bill pay, online transfers and the digitization of other similar financial transactions is incontestable; however, so is the need for mature and genuine relationships, especially with regard to managing one's finances during major or critical life events. For this reason, the future of banking is not as simple as evolved technology. Instead, it must become a balanced hybrid of digital banking solutions and meaningful human relationships. Without the latter, the purpose of financial institutions is entirely negated.
As more of the world's daily routines shift into the digital space, financial institutions are faced with an immediate and insanely complex three-part problem: 1. Developing fully comprehensive and absolutely frictionless, start-to-finish digital pathways for every financial management product and resource, 2. Effectively disseminating that technology to an enormously broad consumer base that is both expectant and reluctant, and 3. Refining the personal and emotional aspects of financial relationships during and after the outbreak of COVID-19 in a way that affirms personal connection while often eliminating personal contact.
While it's true that, strategically, financial institutions must create digital offerings in order to be relevant, and they must continue to invest in and improve upon that technology in order to be competitive, after much of the world shut down in response to COVID-19, and despite generally lower adoption rates for digital products, financial institutions had to make this shift, essentially overnight. Now, just a few months after the initial responses to COVID-19, financial institutions are strong-armed to undergo a full operational transformation that maintains brand visibility while satisfying both the digital and emotional needs of consumers.
That's a tall order, but it's not hopeless. COVID-19 has accelerated the need for digital change, but it did not create the consumer desire for digital alternatives, rather, it made them mandatory. When viewed through that lens, the urgency of devising effective solutions to COVID-19 restrictions could serve as a unique and timely opportunity for financial institutions to establish even greater intimacy with their consumers.
As coronavirus reduces foot traffic for common transactions, it creates space for two things: 1. Stronger connections between consumers and their financial institutions during major life events, and, 2. An opportunity for financial institutions to integrate more meaningfully into the online environments of consumers. In other words, COVID-19 has provided a rare opportunity for credit unions and banks to turn on a dime and embed themselves into the lives, habits and digital gathering spaces of consumers who are now more willing than ever to adopt and incorporate digital products.
Amid the calamity of COVID-19, the social response to the pandemic makes room for a new kind of relationship-building within the financial industry. Banks and credit unions now have a route away from potentially antiquated processes and toward a new system that maintains consumer trust while also aligning more closely with modern values and expectations. Instead of allowing coronavirus to push consumers out of personal relationships with financial institutions, banks and credit unions can use this upset to reinforce community bonds. By becoming an embedded part of consumers' digital lives, financial institutions have a surprising new opportunity to fulfill their essential purpose (to grow the financial health of their consumers and communities) on a much grander scale.
Coronavirus has pulled the rug out from under all of us, but although the financial industry is fraught with numbers, gains, losses and projections of worth, financial institutions are full of people, and those people can respond to the pandemic with an ironically personal transformation of our traditional banking industry. Digitization of services is not a fleeting trend and will be an integral piece of banking going forward, but human connection isn't a fleeting trend either. Smart financial institutions will use digital solutions as a bridge to stronger relationships — both during and after the pandemic.
Mallory Merrill is a content creator at University Federal Credit Union in Salt Lake City. A graduate of the University of Utah, she has worked with content and digital marketing for more than 12 years.