Utah becoming key link in the president's domestic critical-mineral supply-chain
By Brian Somers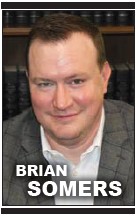 In December 2017, Pres. Donald Trump signed Executive Order No. 13817 which directed the Secretary of the Interior to identify minerals that are "essential to the economic and national security of the United States," have supply chains that are "vulnerable to disruption," and that serve "an essential function in the manufacturing of a product, the absence of which would have significant consequences for our economy and our national security."
The resulting report from the Department of Interior identified 35 "critical minerals" that met the criteria laid out in the president's executive order. Those critical minerals are: aluminum, antimony, arsenic, barite, beryllium, bismuth, cesium, chromium, cobalt, fluorspar, gallium, germanium, graphite, hafnium, helium, indium, lithium, magnesium, manganese, niobium, platinum group metals, potash, the rare earth elements group, rhenium, rubidium, scandium, strontium, tantalum, tellurium, tin, titanium, tungsten, uranium, vanadium and zirconium.
On Sept. 30 of this year, the president signed a follow-on executive order, "Addressing the Threat to the Domestic Supply Chain from Reliance on Critical Minerals from Foreign Adversaries" (13953).
This executive order noted that: "These critical minerals are necessary inputs for the products our military, national infrastructure and economy depend on the most. Our country needs critical minerals to make airplanes, computers, cell phones, electricity generation and transmission systems and advanced electronics. Though these minerals are indispensable to our country, we presently lack the capacity to produce them in processed form in the quantities we need. American producers depend on foreign countries to supply and process them. For 31 of the 35 critical minerals, the United States imports more than half of its annual consumption. The United States has no domestic production for 14 of the critical minerals and is completely dependent on imports to supply its demand."
The order also noted that the United States formerly had substantial critical mineral production capacity, but that domestic mining and processing has fallen victim to the "aggressive economic practices of certain non-market foreign producers." In other words, many foreign countries are directly and indirectly subsidizing their own mining and processing operations and flooding the market with mineral commodities with artificially low prices in order to displace competitors and control supply chains.
Many of these "non-market foreign producers" also do not abide by the same environmental, labor and health standards as producers in the U.S. and other democratic countries. So, today we not only lack truly free markets for critical minerals but we also have "global dependence on minerals produced in countries that do not endorse and pursue appropriate minerals supply chain standards, leading to human rights violations, forced and child labor, violent conflict and health and environmental damage," as the order notes.
The president determined that the lack of domestic production and processing capacity, and the reliance on foreign supply chains, constitutes an "unusual and extraordinary" threat to the "national security, foreign policy and economy of the United States." The order directs various cabinet agencies to construct plans to "broadly enhance" domestic mining and processing capacity.
Utah stands ready to play an outsized role in re-establishing our country's ability to produce its own critical minerals. Utah has been blessed with one of the most diverse and abundant mineral estates anywhere in the world.
A recent report produced by the Utah Geological Survey found that Utah has known resources for 28 of the 35 critical minerals on the Department of Interior's list. Eighty percent of the minerals deemed critical for our country's economic and national security could potentially be produced here in Utah. This includes 22 of 31 critical minerals where the U.S. imports more than half of its annual consumption and six of the 14 critical minerals where the U.S. is completely reliant on foreign production.
A number of critical minerals are currently being produced on a commercial scale in Utah, including beryllium, magnesium, lithium, helium, platinum/palladium, rhenium, uranium, vanadium and potash. Some of these critical minerals are primary production targets. Others are byproducts of other mineral production or processing, such as lithium, which is a byproduct of magnesium production; and platinum, palladium, and rhenium which are byproducts from the production of copper, gold, silver and molybdenum at Rio Tinto Kennecott's Bingham Canyon Mine.
Many other critical minerals have known occurrences in Utah and could be produced if market manipulations by foreign actors were resolved or other actions were taken to increase domestic demand and consumption. These include: aluminum (from alunite), fluorspar, indium, antimony, arsenic, barite, bismuth, germanium, gallium, manganese, rare earth elements, scandium, tellurium, tungsten, cobalt, tin, titanium, zirconium and hafnium.
The majority of the above-listed minerals have had historical production in Utah. In some cases, production was minor. For some minerals such as bismuth and manganese, Utah was a leading producer.
Occurrences in Utah of some of the above-listed critical minerals are relatively minor. However, many of the resources are substantial. For example, Utah has the largest known alunite deposit in the U.S. and Utah has enough indium to supply total current U.S. consumption for at least 14 years, according to estimates from the Utah Geological Survey.
The uses of rare earth elements (REEs) have grown significantly over the past number of years. REEs are used in hundreds of products, particularly in smart phones, computers, electric and hybrid vehicles and a number of critical national defense systems.
In the early 1990s, the U.S. had nearly the same level of REEs production as China. However, China now completely dominates the REEs market and REEs production, processing and supply chain issues have featured in a number of recent international trade disputes. Given the importance of REEs and China's dominance, the U.S. and other allies are working to reinvigorate REEs production and processing.
Utah has a number of exciting developments on the REEs front. Initial studies have been conducted which show that REEs may be producible byproducts of beryllium mining in Utah. A team of researchers and industry experts led by the University of Utah is working to isolate REEs from coal, coal byproducts such as fly ash and oil shale and other unconventional hydrocarbon resources — all of which Utah has in abundance.
Also, a potentially game-changing REEs project has just come online at the White Mesa Mill in San Juan County. The White Mesa Mill is owned by Energy Fuels, which is the largest domestic producer of uranium in the U.S. White Mesa is the last conventional uranium mill operating in the country and is responsible for nearly all of Utah's uranium and vanadium production in recent years.
Monazite is a mineral which is produced in the U.S. and which contains high concentrations of REEs. Monazite also contains uranium and other radionuclides (radioactive forms of elements), which makes it very difficult to process. Currently, monazite is processed almost exclusively overseas.
However, processing uranium and managing radionuclides is what the White Mesa Mill was designed to do, which means that it might be the missing link in re-establishing a domestic REEs supply chain. As part of a pilot-scale project, in the past few weeks, workers at White Mesa processed one metric ton of monazite. After recovering the uranium and isolating other radionuclides from the monazite, the mill produced a clean REEs concentrate.
Energy Fuels hopes to begin commercial-scale production of REEs in the first quarter of 2021. Because Energy Fuels is leveraging existing, licensed facilities, this REEs production might be among the lowest-cost in the Western world — and happening right here in Utah.
With known resources for 28 of the 35 critical minerals, current production of nine critical minerals, 19 more which are developable and/or had historical production, and with major advances on the REEs front, Utah is truly poised to become the crossroad of a reinvigorated domestic critical-minerals supply chain.
Brian Somers is the president of the Utah Mining Association in Salt Lake City.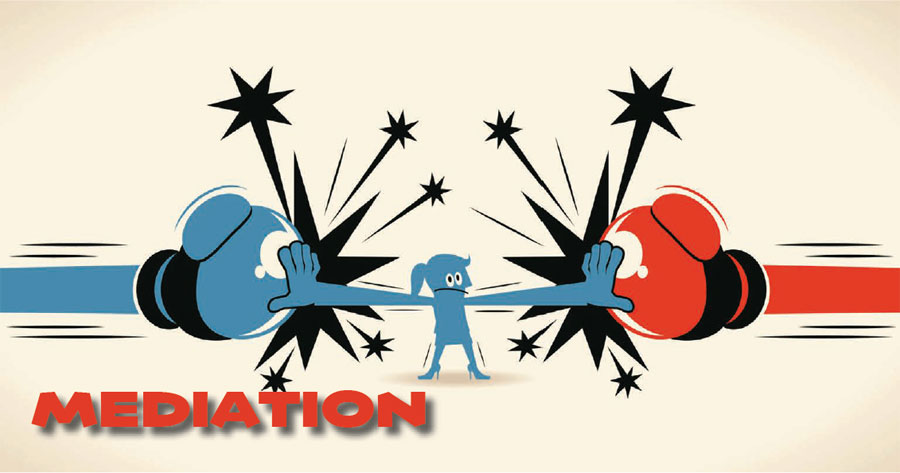 The American Arbitration Association is reporting success rates as high as 85 percent when mediation is tried before resorting to arbitration, litigation or some other dispute resolution procedure
By Kent Scott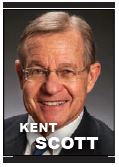 In the construction business, the American Institute of Architects (AIA) is a widely recognized source for standard legal forms and agreements that are used throughout the building and mining industries. AIA's form No. A-201 is titled "General Terms of the Construction Project" and provides a requirement for the parties to the agreement to mediate any disputes before resorting to arbitration or litigation.
The contract requirement, in part, states,
"If a dispute arises out of or relates to this contract, or the breach thereof, and if the dispute cannot be settled through negotiation, the parties agree first to try in good faith to settle the dispute by mediation administered by the American Arbitration Association under its Construction Industry Mediation Rules before resorting to arbitration, litigation or some other dispute resolution procedure."
The mediation of a construction dispute has traditionally been voluntary. The A-201 mediation requirement, similar contract provisions and required court annexed alternate dispute resolution programs have brought a new element to the dispute resolution game — mandatory mediation. Whether mandatory mediation will serve the needs of the construction industry or become just another fossil in the graveyard of "good attempts" is unknown. For now, mediation is going to be used with increased frequency by parties involved with a construction dispute. Here are some of the questions being asked by the contractors involved with those disputes:
What is Mediation?
Mediation is a procedure where two or more parties attempt to resolve their dispute with a neutral party (mediator) who presides over a meeting. The mediator remains neutral throughout the meeting. Mediation is not a judicial settlement conference where a judge attempts to pressure the parties to settle. The process is confidential and no resolution can be reached without the consent of the parties. If an agreement is reached, the agreement will be binding and can be enforced by the courts.
How Successful is Mediation?
There is no authoritative study on the success rate of construction mediation. The American Arbitration Association reports an 85 percent success rate. This percentage is consistent with the success rate reported by other institutional and individual alternate dispute resolution providers.
What are the Elements of a Successful Mediation?
The success of a particular mediation is mainly controlled by the parties. Some of the critical components of a successful mediation involve:
1. The background and capabilities of the mediator.
2. Attendance of the right people with the knowledge an authority to settle.
3. The needs and interests of the parties.
4. Whether a trial or arbitration has been scheduled.
5. The commitment of the parties and their attorneys to prepare for and participate in the mediation.
What Happens at Mediation?
The following is a brief outline of the events involving a mediation:
• The attorneys prepare a short brief for the mediator.
• The parties are introduced and sign a confidentiality statement.
• The parties summarize their positions in a joint session.
• The parties go into separate confidential meetings with the mediator to discuss objectives, needs and settlement options.
• The mediator shuttles between the parties in an effort to find common ground.
• If a settlement is reached, a written agreement is created that outlines the general terms of the resolution. The agreement may provide for more detailed documentation to be drafted and signed by the parties.
• If a settlement is not achieved, another session may be scheduled or the mediator may offer some suggestions to consider that may assist the parties in future negotiations or other settlement efforts.
When and Where Do I Mediate?
There is no set formula for assuring a mediation will be successful. Mediation can be effective anytime. Most mediations occur after a claim has been filed and some exchange of information has taken place. The decision as to whether or when to mediate will vary with each case. However, the statistics from the major institutional mediation services indicate that mediation is most successful when the dispute is in its early stages before the parties have expended their resources on combat, which resources could have been used for settlement. It is important to realize that successful mediation involves a good-faith exchange of information between the parties.
The mediation should take place at a neutral site. The location is often arranged by the mediator. For mediations involving out-of-state participants, a value judgment will need to be made concerning the time and expenses that will be incurred. Most mediators are available to travel to a neutral site to conduct the mediation.
What do I Bring to a Mediation?
The following is a brief summary of those who would be expected to attend the mediation:
• Legal counsel: Yes, if represented.
• Client: The person with authority to settle and others with knowledge of the facts.
• Experts: Avoid having experts involved. They are hired to support your position and often complicate the process where settlement options are being discussed. Experts, however, may be helpful to describe technical information.
• Documents: Less is better. Summaries, graphs and charts are useful.
• Other individuals: Associates, secretaries or assistants are discouraged. If there is a need, make advanced arrangements so all parties approve and understand their respective roles.
• Other information requested by the mediator.
Who Makes the First Move?
This question assumes there is some advantage for one party to move the process forward. This one is a non-issue. Many items need to be discussed before offers begin to be put out on the table. A good mediator will take the time and make the effort to understand the position and interests of each party. The mediator will know when to start the process of making offers. Usually the mediator will seek a consensus on the easy issues and work toward an agreement on more difficult matters thereafter.
How Long Shouldthe Mediation Last?
It is common to schedule mediations for either a half or one full day. More time should be scheduled for mediations that require extensive travel, the presence of many parties or involve complex fact or legal issues. It is best to build in a margin of "float" time for the mediation session.
Summary
The success rate of construction mediated disputes is approximately 85 percent. The high success rate is a compliment to the commitment of the parties, their legal counsel and the mediators who oversee the mediation process. The construction industry is more advanced and has more experience with mediating disputes than other industries. The expanded acceptance and use of mediation in the construction industry is evidenced by the inclusion of the mediation process in the AIA's "A-201 Conditions of the Contract for Construction."
Mediation provides an opportunity for people to have their input into how the process is designed and conducted. The parties are given an opportunity to confidentially express their interests and values without compromising their positions while in the presence of other parties. It provides the parties a sense of involvement and control over the mediation process and the terms of a settlement.
Kent Scott is a shareholder in the construction law firm of Babcock Scott & Babcock specializing in mediation and arbitration.
Tintic Consolidated Metals to purchase Chief Consolidated Mining
Tintic Consolidated Metals LLC (TCM), a central Utah mining company with a home office in Spanish Fork and mining operations primarily in Juab County, has purchased Chief Consolidated Mining Co. for $23.5 million. As part the acquisition, TCM has agreed to return to the Chief shareholders the surface rights to approximately 7,000 acres in and around the town of Eureka for future residential development.
Chief is a more-than-100-year-old mining company having all of its assets, as well as its past and current operations, in the historic Tintic Mining District in Juab County. From the late 1890s until the late 1970s, the Tintic Mining District was a prolific producer of gold, silver, copper, lead and zinc. Since its early days, total district production equaled roughly $10 billion at today's market prices.
In April 2019, IG Tintic LLC and Chief entered into an agreement to form TCM as a joint effort to explore, develop and commercialize the mineral resources once held by Chief. Chief contributed all of its nearly 14,000 acres of patented mineral rights and 7,000 acres of surface rights for a minority stake in TCM. IGT contributed $3.5 million in cash at closing to Chief and made a commitment to additional investments in TCM post-closing, in return for an initial 51 percent majority stake and management role in TCM. As a result of its subsequent investments, IGT currently owns 75 percent of TCM. Chief retained nearly 7,000 acres of surface rights to property in and around the city of Eureka which will be returned to Chief under the new purchase agreement.
Prior to the formation of TCM and its activities, Chief's legacy mineral assets had lain largely dormant since the late 1970s except for a few years around 2000 when the company reactivated its Trixie Mine. At the time of formation of TCM, its estimated value, exclusive of its surface rights, was approximately $7 million based upon the terms of the formation documents. Thus, TCM's offer represents a substantial increase of value for Chief's shareholders in just 18 months, without sacrificing their potential real estate future value.
TCM said in a release that its goal is to revitalize the Tintic Mining District, creating rural jobs, local wealth and "economic benefits for all of Utah by utilizing a world-class team of exploration professionals and significant sources of capital that are invested in the Tintic District."
TCM's first exploration and mining target is the Trixie Mine, which is expected to produce gold, silver and potentially copper. TCM currently has both surface and underground exploration operations underway in or around the Trixie Mine, and shortly plans to bring this mine into full production.
This acquisition is expected to help TCM consolidate its focus on its operations in the Tintic District, as well as provide an exit opportunity for Chief's shareholders, many of whom are Utahans and some of whom have been shareholders of Chief for over 50 years.