By Tim Raccuia
Utah's industrial real estate market is at a crossroads — literally and figuratively — at a unique point in time as the economy recovers from the impacts of the coronavirus pandemic.
With more consumers physically distancing themselves from retail brick-and-mortar stores and shifting their purchases online, industrial real estate demand is emerging as a bright trend. That's because online retailers need roughly three times the distribution center space compared to traditional retail stores, or 1.2 million square feet per billion dollars of online sales, according to logistics industry reports.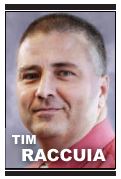 Among the most attractive submarkets for industrial real estate is Salt Lake City's Northwest Quadrant. It enjoys a favorable situation because of its large swaths of available land for the development of industrial parks, coupled with proximity to I-80 and the Salt Lake City International Airport, which opens its new terminal after $4 billion in improvements this month. Because Salt Lake City is equidistant from the Port of Seattle, the Port of Oakland and the Port of Los Angeles, it offers potential for greater efficiencies as an inland logistics hub. It is situated within a day's drive to over half of the continental U.S. Once completed, the Mountain View Corridor will allow transportation south from the quadrant to bypass I-15, adding more efficiencies.
Industrial Construction and Supply
The commercial real estate firm JLL estimates the U.S. will add another billion square feet of industrial real estate by 2025. Prior to 2020, JLL reports 3.5 percent of industrial leasing was related to e-commerce, but that ballooned to 50 percent of warehouse leasing this year as more shoppers clicked "buy" online.
Right now in Salt Lake City, there are 7.3 million square feet of active industrial construction in progress, or 5.3 percent of the market, according to CBRE's second quarter report. In the airport and California Avenue submarkets combined, more than 2.7 million square feet was under construction in the second quarter.
Industrial real estate buildings typically include warehouses with a small amount of space for offices. Tenants often include food manufacturers, logistics companies, beverage distributors or tile and marble dealers.
CBRE's report notes that most of the current industrial construction is speculative, though larger leases are likely to be announced shortly after projects are completed in the coming quarters. While this construction growth impacts market availability, "net absorption should continue to grow for the remainder of the year and into 2021," according to the report.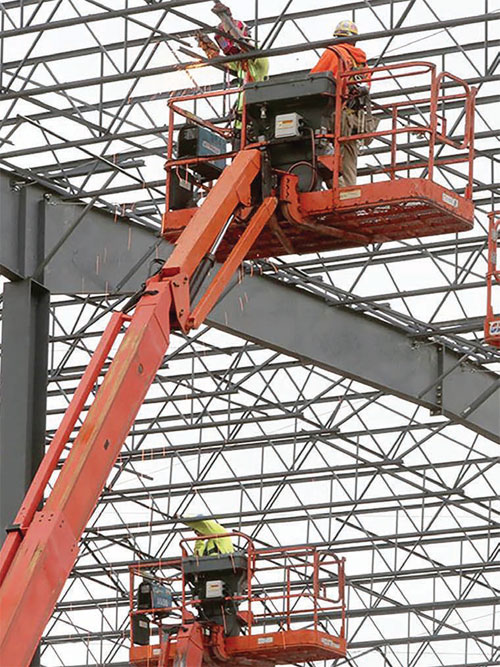 Industrial real estate supply usually boils down to user requirements, which typically include:
• Amount of clear ceiling height, to allow for unobstructed movement of freight and forklifts within the facility.
• Number of dock-high doors where trailers pull up to load or unload.
• Number of drive-in or grade-level doors, which allow access for forklifts and other vehicles.
• On-site trailer parking.
• Access to high-traffic corridors. Because industrial can be a location-driven product, the lack of access to a main thoroughfare or freeway will limit the user pool.
All of these factors may vary among industrial spaces depending on when the properties were built. Often, older properties don't have the ceiling clear heights or the configurations that today's tenants seek to meet their capacity needs.
Spec Construction
With speculative construction, it's not as simple as "if you build it, they will come." Several variables must be considered before breaking ground:
• Location: Is sizeable land available that's zoned for industrial use?
• Square footage: Will the building configuration and size meet the future tenants' needs?
• Cost: What is the combined cost of land acquisition and "vertical" construction, and can you generate enough rent to cover these costs plus debt service and still provide positive cash flow?
• In many cases with spec construction, developers must charge higher lease rates than the market average to cover land purchase and vertical costs, especially as those costs have been driven up by a shortage of skilled labor, higher raw materials costs and changes to building code.
For example, lease rates for new, well-located product might be priced at 52 cents to 55 cents per foot per month, compared to the current market average of 47 cents to 49 cents per foot per month.
Industrial Real Estate Financing
Creditors may offer comparatively more liberal underwriting parameters for industrial building construction, requiring both lower equity injections and performance metrics, such as debt coverage ratio (DCR). That's because these deals have seen stronger tenant demand, such as retail, office or hospitality. Industrial construction might require as little as a 25 percent equity injection and 1.20 DCR, for example, compared to 30-35 percent equity and 1.30 DCR for commercial real estate in general — or even more for hospitality construction.
With "spec" construction of industrial buildings, creditors typically require that the developer secure contracted rents equal to or greater than their pro forma. The creditor will consider whether the developer's (and appraised) pro forma net operating income (contracted rents less operating expense) for the property is sufficient to cover the debt service before extending the credit required to get the project started.
From the first quarter to the second quarter of 2020, lease rates increased two cents to 53 cents per square foot NNN while vacancy, now at 3 percent, continues to decrease, demonstrating demand, according to the CBRE report. As other real estate sectors may face headwinds in recovering from the economic challenges of the pandemic, demand for industrial real estate is expected to continue in Salt Lake City for the foreseeable future.
Tim Raccuia is senior vice president in Zions Bank Real Estate Banking. In March, he was honored as Commercial Lender of the Year (over $75 million) by the Utah Chapter of CCIM.