By Lloyd Allen
EVEN UP AGAINST ALL OF THE 'HEAVYWEIGHT' CITIES IN NORTH AMERICA, SALT LAKE CITY STILL RANKS IN THE TOP 20 FOR ITS TECHNOLOGY INDUSTRY
In July, commercial real estate firm CBRE published its "Scoring Tech Talent" report, an annual publication which ranks 50 North American markets according to their ability to attract and grow tech talent. Year after year, Salt Lake City — which for purposes of this report includes Utah County as well as Salt Lake County — has been growing its tech influence, and for the second year in a row has landed in the top 20, earning the 15th slot on the list.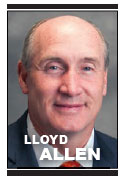 Considering that this report takes into account every office market in the United States and Canada, you can see how Salt Lake City punches above its weight when it comes to tech strength. But what are the facts behind Utah's tech success?
Let's take a look:
As an attractive market for both employers and employees that has high-quality lifestyle and talent, Salt Lake City achieved robust investment throughout the previous economic cycle — particularly when it came to tech growth. Salt Lake's tech employment growth of 42.7 percent from 2014 to 2019 placed the market second on the report in terms of growth behind only Vancouver, British Columbia, which grew tech jobs at a rate of 47.9 percent.
Of the 32 "large" tech markets included in the report, Salt Lake City is the smallest, with a tech labor pool of 51,220. In previous years Salt Lake has been identified in the report as a "small" market (markets with a tech labor pool of less than 50,000), but the 42.7 percent change in growth achieved since the 2019 report pushed its reclassification to a large market on the 2020 report. This robust growth in local tech employment is one of the most significant factors in the area's success.
Though tech employment growth has an impact on a city's rankings, tech labor concentration — or the percentage of total employment — is also a contributing factor in how "tech-centric" the market is and its growth potential. Salt Lake City's tech talent labor pool amounts to 5.2 percent of the overall area's workforce, which is above the national average of 3.7 percent. This higher-than-average concentration of qualified tech employees certainly bodes well for the market.
Closely related to the area's tech labor concentration is the fact that Salt Lake stands out among largest North American tech-talent labor pools for its combination of high tech-degree completions and low cost of living. Though living costs have been increasing across much of the country, by comparison the Wasatch Front still has a relatively low cost of living.
What other data points were factored into the report when determining a market's ranking? The report utilized CBRE's Tech Talent Scorecard to distinguish the top-ranked markets. This scorecard is determined based on 13 unique metrics, including growth, tech talent supply, concentration, cost, completed tech degrees, industry outlook for job growth, and market outlook for both office and apartment rent cost growth. When taking all of these factors into consideration, many of the markets you might expect to see at the top of the list landed in the first five slots — the San Francisco Bay Area; Washington, D.C.; Seattle; Toronto and New York City — all large markets with a tech labor pool of more than 100,000. It is worth noting that of the top 15 markets included in the report, Salt Lake City has the lowest tech talent labor pool (51,220).
Based on the details emphasized throughout the report, here are a number of noteworthy Salt Lake City tech highlights:
• The average annual operating costs of running a tech business in Salt Lake City are slightly below average for the companies in the study, ranking No. 33 on the list.
• Salt Lake is considered to have high-quality labor at a moderate cost, making it a competitively balanced market when it comes to tech labor.
• Salt Lake City's five-year tech talent growth rate of 42.7 percent is second only to Vancouver at 47.9 percent, pushing the market into the "large tech labor pool" category.
• Salt Lake City has below-average costs of living, landing at No. 32.
• The Salt Lake City market area is a net producer of tech talent, adding more tech graduates (22,361) in the past five years than tech jobs it created (15,320) — a deficit of 7,041 and what the report labels a "brain drain."
• The market area has experienced a 6.3 percent increase in its millennial population since 2013.
Now keeping in mind that this is a backwards-looking report, we know that the pandemic has impacted the entire economy, and although tech is well-positioned to maintain its market share, there are yet-to-be-seen factors that will continue to play out in the future.
On an encouraging note, the report outlines how tech-talent jobs are positioned to weather COVID-19 and related shutdowns and the ensuing recession because, more than ever, companies across all industries need the technical skills that this talent base offers. Many tech products and services such as streaming, remote communications and social media are now in higher demand to support remote work and social distancing. Tech employment has shown it can withstand economic shocks. In the 2008-2010 recession, tech-talent employment declined by 0.5 percent while overall U.S. employment registered a 5.5 percent drop. These positive fundamentals have forged a sure foundation that will be key to continued strength in the Salt Lake tech market as it navigates the current economic uncertainty.
Upon the report's release, Colin Yasukochi, executive director of CBRE's Tech Insights Center, noted, "We expect that most tech-talent markets and professions will thrive after the pandemic subside, and many that facilitate remote work and tech services such as e-commerce, social media and streaming services may have even greater growth opportunities accelerated by the COVID-19 disruption. Markets that have strong innovation infrastructure — leading universities and high concentrations of tech jobs — will lead the next growth cycle."
So, in a nutshell, the strength of the local tech market lies in the very fabric of the Utah economy. It's the local colleges and universities that produce highly skilled graduates. It's the business-friendly government that doesn't over-regulate companies and encourages an entrepreneurial spirit. It's the relatively low cost of living combined with an elevated quality of life that attracts — and keeps — a qualified labor pool.
And that's just the beginning. Though Utah's relatively small population keeps us at the back of the line in some arenas, when it comes to tech, we have earned heavyweight status.
Lloyd Allen is the managing director and principal broker of CBRE's Salt Lake City office.