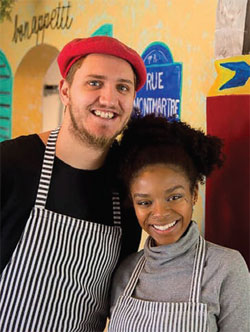 Raysha Carrasco
Monsieur Crepes
Raysha Carrasco always had an entrepreneurial spirit and wanted to start a business. When she came to Utah in 2015, she worked at hotels, using her hospitality degree. But she wanted to start something of her own. Her husband comes from France, and has always loved cooking. She noticed there were no creperies in town, and saw her opening. They began Monsieur Crepes with just the two of them, catering weddings, baby showers and corporate events and then opening a food truck. By the summer, they needed to hire employees.
Becoming a business owner was a tough decision for both Carrasco and her husband. It meant leaving their stable jobs. She said that even when you know your product or idea is good, you still feel insecure. If you get too bogged down in that feeling, you may never start. Carrasco's advice is this: If you can take the chance, you just live one life. It's amazing how good you feel about what you do, what you have built and what people think about your business.
You can find Monsieur Crepes at 1617 S. 900 E. in Salt Lake City.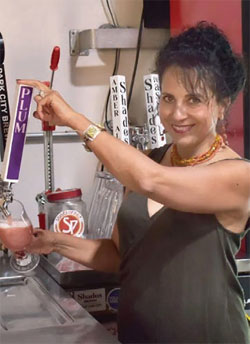 Alexandra Ortiz
Shades Brewery
Alexandra Ortiz started Shades of Pale Brewing with her husband Trent in 2010. Trent had been home-brewing for 15 years. He was looking to change careers and to Alex, it seemed obvious. He loved to brew and people loved his beer. He was open to the idea but he didn't want to do it alone. For the first few years, he was handling operations and she was working on the brewery while keeping her other job on nights and weekends. She felt like they were both working in the business rather than on the business.
Shades of Pale started in a small, 500-square-foot space in Park City. Alex and Trent live in Park City and thought it would be great to live and work in the same place. They quickly outgrew the space and moved into Salt Lake City. They have taken their business one step at a time. These days, Trent focuses on production, Alex works on expansion, finding new markets, exploring potential partnerships and expanding the taproom. She says when they started they were naive. The things they thought would be hard turned out not to be so tough, but the greatest challenges were unexpected.
You can find Shades Brewery and Taproom at 154 W. Utopia Ave. in Salt Lake City and you can find Shades beer at outlets across the state.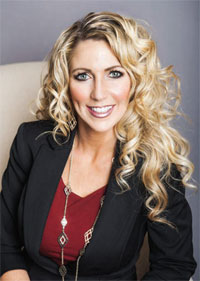 Jennifer Davis
ERA Realty Center
Jennifer Davis is practically a household name in the Iron County area. She is an associate broker with ERA Realty Center in Cedar City. She has sold real estate for over 25 years in Southern Utah. In that time, she has been named Iron County Board of Realtors' Top Producer and ERA Realty Centers' Top Producer for several years consecutively. Jennifer has been honored as Cedar City's Woman of the Year and has ranked in the top 25 Realtors nationally with ERA for the past 15 years, with most of those years being ranked in the top five.
Davis believes she stands apart in her business because she cares. She cares about where her customers are going in life and what their needs are, listening to them and being genuinely concerned for them is also key. From the beginning, she set up her business to run as a team with talented people to help her in areas where she has weaknesses; this allows her to magnify her strengths. Sometimes she receives criticism of this approach, but it is what makes her successful.
To find out more about Jennifer Davis ERA Realty Center and view her listings, you can visit: www.buyincedar.com.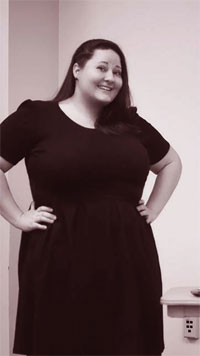 Kara Laws
Small Town Hub
The mission statement of Small Town Hub is "Creatively and collaboratively boost small, rural economies while embracing the lifestyle of local residents and supporting their local businesses." Kara Laws, CEO of Small Town Hub, said, "We help small rural businesses expand and not just survive, but thrive." Laws' business works with small rural businesses and their cities to help them get online, sell online and help them attract the right customers. Essentially, they help rural economies to grow.
Laws grew up in rural eastern Utah in the town of Blanding. She has always been interested in business. She owned a photography studio for nine years, which she started because she loved business and was good at photography. She had always planned it as a stepping stone to bigger and better things. During the nine years of her photography business, she lost focus on what she really wanted to do and what she cared about so much. About seven months ago, Laws sold her photography studio and her husband quit his job to work with his wife full-time in her new business.
You can find out more about Small Town Hub on its website, www.smalltownhub.com.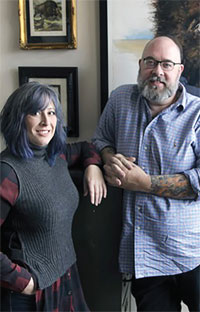 Darlene Fuhst
Prohibition Ink Custom Tattoo
Darlene Fuhst and her husband, JJ Ohlinger, moved to Salt Lake City two years ago to open their tattoo parlor, Prohibition Ink Custom Tattoo. Both trained artists, they eventually realized tattooing was a way to pursue art while making a living. JJ has built a very successful tattoo career and travels to conventions around the world. Darlene handles the day-to-day operations of running the business.
Before moving to Utah, Darlene helped launch the entrepreneurship MBA program at Clemson University in South Carolina. As part of the program, she would watch students pitch their business ideas and give them feedback. If she wanted to start a business, she felt like she had all the tools at her disposal.
From the beginning, their customer service has set them apart. Many tattoo shops have "tattitude," intentionally scaring off the uninitiated. Darlene decided to run the shop like a service business. She is friendly, welcoming and always answers phone calls. Her background in marketing and retail come in handy.
Prohibition Ink Custom Tattoo is at 1991 S. 1100 E., Suite C, in Salt Lake City.