By Megan Bronson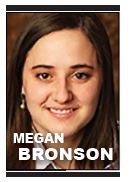 It's no secret that QuickBooks inventory tracking has its limitations. Even using the Advanced Inventory functionalities in QuickBooks Enterprise (the highest level of the QuickBooks suite) is often insufficient for fast-growing, high-volume or beyond-basic manufacturing companies. But before turning to building out complex Excel spreadsheets or considering investing hundreds of thousands of dollars into a full ERP system, look at some practical ways to analyze what you have access to inside the QuickBooks Ecosystem, allowing your team of non-CPA office staff to continue providing support while receiving better and more accurate information from your systems.
Consideration 1: Desktop or Cloud?
Would you like to be managing your inventory activity (purchasing, receiving, building, selling, shipping, fulfilling) in the cloud? What about having cloud access to your accounting information and financial reports?
Desktop: QuickBooks desktop products provide a lot of tools for tracking your inventory, but they lack in managing your inventory. There are several applications — both desktop and cloud — that integrate with QuickBooks desktop products to provide more tools to your warehouse team manufacturing team, purchasing team, and sales team while maintaining your accounting records inside of QuickBooks. See Considerations 6 and 7 below for a list of those solutions.
Cloud: QuickBooks Online inventory tracking is simply "widgets in and widgets out," but you do gain multi-location tracking. There are several recommended cloud solutions that integrate with QuickBooks Online so that your accounting side can be in the cloud and handle your A/R, A/P, bank and other transactions while the app software handles the inventory tracking and management. Not all integrations are equal, so make sure to understand what you are actually getting out of the integration. See Consideration 7 below for a list of cloud-based inventory management solutions.
Consideration 2: Size of Your Team.
Are you sharing the load with other team members to manage inventory and/or do your accounting functions? In some operations, the company is a one-to-five person show and using QuickBooks is good enough information. If you're small and seem to be spending more than 30 minutes a day digesting information that you feel like should already be available to you in a system, then you should look into the rest of the considerations below.
Or maybe your team has accounting people and warehouse people and sales people all trying to play inside of the QuickBooks box. To an extent, all of these teams have been kept happy inside of QuickBooks, but often those team members outside of accounting need more information and more features to be able to efficiently do their jobs. Let them go looking for something they'd enjoy working in as long as it integrates with QuickBooks. You don't want to make everyone else's life harder just to make theirs easier. Your company needs to be integrated, but have the flexibility of letting them run with their strengths and the strength of the apps out there in the marketplace helping them do their jobs.
Consideration 3: Current Usage of QuickBooks Inventory Tracking.
What kind of information are you feeding into QuickBooks? QuickBooks does not read minds or hear the churn of the machines when a product is completely finished. It relies on data input (electronically or manually) in order to track properly. In order for QuickBooks to track properly, you need to have entered data in the following order:
1. Purchase order for raw materials not yet received (this can be skipped if not applicable).
2. Bill for raw materials received.
3. Build assembly to use up raw materials and produce a finished good.
4. Sell finished goods.
The biggest problem we see in QuickBooks inventory is selling inventory you don't have. If QuickBooks doesn't think you have it, then your data entry process is broken somewhere. If you don't really have it, then you shouldn't be selling it, so question your processes before questioning the system.
You either have to buy or make the product in order to sell it. So, when did you make it? What went into making it? And when did you buy the parts to make or sell? Then go find those transactions and point them in the right direction. You shouldn't just have all of our credit card charges and bills hitting "cost of goods sold" while you are simultaneously trying to track your inventory on hand.
Consideration 4: Information You Wish You Had.
What surprises have you encountered in your inventory tracking? What information do you think you should have at your fingertips (because it shouldn't be that hard) but that it's like pulling teeth to get? If you're looking for tracking information, then you can probably be effective inside of QuickBooks. If you get stressed wondering what you should have on your shelves to handle the busy season starting next month or trying to schedule production to handle the ramp-up of inventory stock, or how long it's taking to turn around your sales orders, then you are ready to find the right inventory management and analytics platform. Just make sure it still integrates with QuickBooks.
Consideration 5: Complexity of Inventory Costing.
What exceptions to a standard bill of materials do you run into? Do you want to incorporate labor and overhead into your inventory costing? Do you need to track landed costs in your inventory? If you "sometimes" change up a build because you substitute a product here and there, then that's easily done in QuickBooks. Perhaps you have custom orders all the time, so you'll want to look at add-on software. If you want to incorporate labor and overhead at a standard rate, then QuickBooks can do it, but if you want more of a job costing production approach, you'll want add-on software. And if you want to track landed costs, you'll want add-on software.
Consideration 6: Desktop Apps to Expand Your Inventory Management Resources.
These applications are either local or hosted, but they are installed on computers and not usually accessible via the cloud. Some may have mobile apps that give you limited visibility and/or functionality:
Fishbowl Manufacturing — The No. 1 add-on to QuickBooks desktop, Fishbowl brings many additional features to help increase your management in manufacturing, selling, distribution, warehousing and bar coding. Visit them here: https://www.fishbowlinventory.com/.
TrueCommerce EDI — Bring together your B2B orders through EDI and your B2C orders through webstores to have a convenient and efficient way to fulfill orders and keep QuickBooks updated on what's happening. Visit them here: https://www.truecommerce.com/.
Acctivate Inventory — Manage your orders, inventory and purchasing. Use these tools to grow your business and gain insights to help you make better business decisions. Visit them here: https://acctivate.com/.
Consideration 7: Cloud Apps to Expand your Inventory Tracking Resources.
These applications are cloud-based, often mobile-friendly. You'll want to find out whether they integrate with QuickBooks Desktop or Online or both.
SOS Inventory — The longest-standing inventory application compatible with QuickBooks Online. Handles multi-location inventory tracking, manufacturing, WIP, serial number tracking and order management. Visit them here: https://www.sosinventory.com/.
DataNinja — Customize your system to meet your manufacturing needs. Keeping things traceable, controlled, visible and correct is easy inside of DataNinja. Maintain batch records that are searchable and retrievable. Integrates with QuickBooks Online and desktop, relying on the QuickBooks inventory tracking to maintain accounting. Visit them here: https://www.dataninja.com/.
BoxStorm — Starts free with enhanced, cloud-based purchasing and selling for limited items. Integrates with QuickBooks Online. A great alternative to spreadsheets and whiteboards. Does not currently support any manufacturing. Visit them here: https://www.boxstorm.com/.
Fiddle — Develop custom builds with clients using price costing tools. Connect your purchasing with suppliers. Generate production work orders with accurate procedures and quality control. Include batch tracking of raw goods and production in order to quickly dial into the information you need. Visit them here: https://fiddle.io/.
The bottom line is that you need to know what you've got, where it is, how much money is tied up, what that money is worth in future sales, what is currently in the pipeline and what to do next with your inventory. Each system has its own strengths and limitations, so do your research to find the system that is best suited for your team and their needs.
Megan Bronson is an advisory manager at the Squire CPA firm in Salt Lake City.