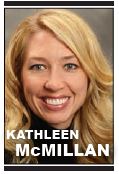 By Kathleen McMillan
As anyone who has lived in the state for more than five years can attest, the Wasatch Front is transforming into a tech hub. Just drive south on I-15 and take a look at all the office development that has taken place in what is now dubbed "Silicon Slopes." New buildings and cranes are seemingly ubiquitous.
The rest of this article is only available to our online subscribers. Please log in, or click here to subscribe.