By Stacy Johansen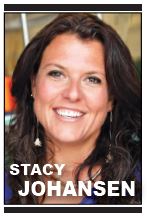 When I started my business 19 years ago, I was new to Utah. I was in my early 20s and had no idea what I was doing.
I started working on gaining clients the hard way — one at a time through the phone book. After meeting a few business owners, I was guided to check out networking events. I attended a few city chamber events. I quickly realized networking was the golden ticket to success.
The rest of this article is only available to our online subscribers. Please log in, or click here to subscribe.