By Colin Thompson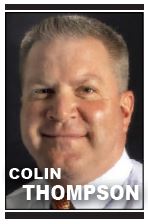 It's a fact of life when you run a small business: Your limited resources make everything you have critical to survival. And when unemployment remains significantly low, small businesses and startups alike face the reality of increased employee turnover while big business budgets and benefits lure away the best talent.
That makes the cost of turnover even higher for small businesses — both physically and fiscally.
The rest of this article is only available to our online subscribers. Please log in, or click here to subscribe.