By Susan L. Grassli
You may not be completely clear on what has been happening with healthcare reform or where it currently sits — and for good reason. Considering the mixed messages we hear from a polarized Congress, the media spin and the complexity of the law itself, there is reason to be confused.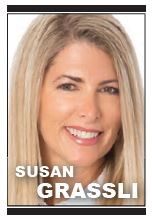 There are dozens of provisions in the healthcare reform bill called the "Patient Protection and Affordable Care Act" (PPACA or ACA), which was signed into law on March 23, 2010. Effective dates for the provisions were staggered and most were effective by 2015. Among these provisions, there are two that are central to the heart of healthcare reform and which continue to garner a lot of attention and debate: the individual mandate and the employer mandate.
The rest of this article is only available to our online subscribers. Please log in, or click here to subscribe.