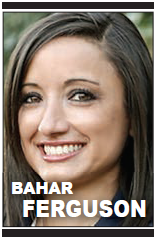 By Bahar Ferguson
After what seems like an eternity in a room, sifting through thousands of seemingly bottomless boxes of Bates-stamped documents, the art of the case starts coming together. The exciting breaks for your client and the documents supporting your theory to build a case to best achieve victory for your client, make all the countless hours working worthwhile.
You share these ideas with your team. You may even send email ideas as reminders to your own email. Your team emails late-night revelations, brainstorms and exciting angles to pursue. Joyous emails are shared after finding supporting comments and interpretations from depositions. The inner workings of your case, your reputation and your client's future are sent electronically among your team.
The rest of this article is only available to our online subscribers. Please log in, or click here to subscribe.