By Eric Myers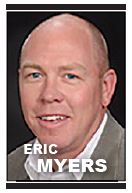 We are well into 2018 now and starting to see a more-clear picture of the state of trucking. I talk with small and large carriers every day and listen to some of the experts in trucking. This article will explore some of the top issues that have the trucking industry's focus, based upon the conversations I am having.
First, let's set the stage as to where trucking is currently, based on historical numbers of freight volume and rates.
The rest of this article is only available to our online subscribers. Please log in, or click here to subscribe.