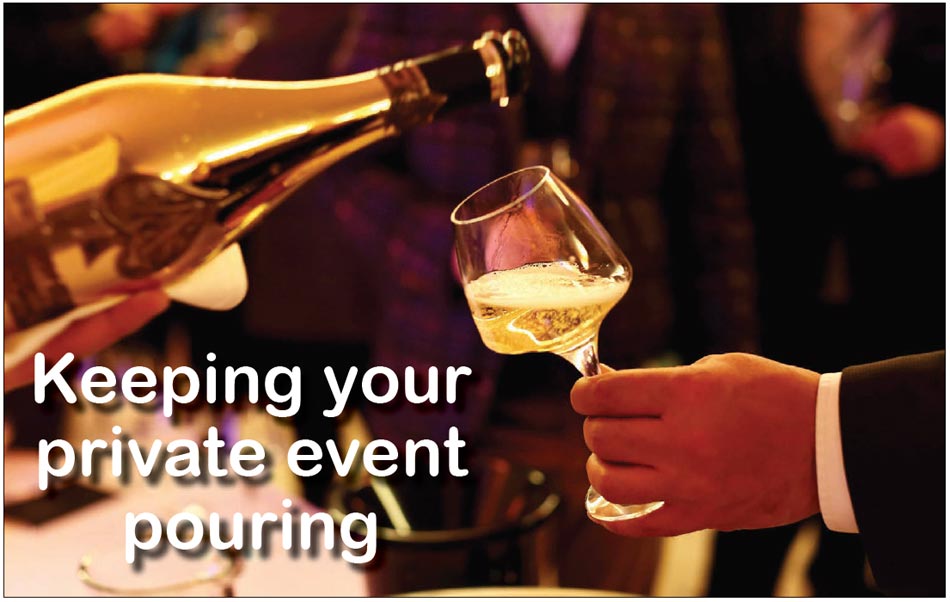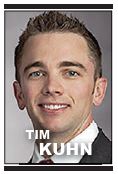 By Tim Kuhn
A common question that comes up from nonprofit and corporate hosts is how to hold a private event where clients, customers and sponsors can attend and, among other things, be served alcoholic beverages.
Often hosts apply to the Utah Department of Alcoholic Beverage Control (DABC) for event permits but what if you don't want to go through the process or what if you just don't need to? In either situation, if your event qualifies as a "private event" under Utah law you may be able to avoid such administrative burdens if you follow a few tips for operating a private event.
Pursuant to Section 102 of the Utah Alcoholic Beverage Control Act, a private event means "a specific social, business or recreational event: (i) for which an entire room, area, or hall is leased or rented in advance by an identified group; and (ii) that is limited in attendance to people who are specifically designated and their guests."
A private event "does not include an event to which the general public is invited, whether for an admission fee or not." Section 501 of the act further provides that "a person conducting a private event may not directly or indirectly sell or offer for sale an alcoholic product to a person attending the private event without first obtaining an event permit under this title."
Although at face value the statutes may seem simple, there may be pitfalls that an unwary host can fall into with the DABC.
To help keep the alcohol pouring and serving compliant, below are seven tips for your private event:
1. Use a guest list. The private event should be limited to only invited guests such as clients, customers and sponsors of the host and their guests. Invited clients, customers and sponsors should be sent an invitation that is not available to the general public and be identified by the host on a guest list prepared in advance. Only guests listed and identified on the guest list should be permitted to enter the private event.
2. Do not sell admission to the private event. No individuals should be able to purchase admission to the event, whether in advance or during the event. Tickets should not be sold by the host since the event is a private event.
3. Do not use reservation fees to subsidize purchase of alcohol for the private event. At the option of the host, invited guests may reserve a table for a fee; however, the fee should not be used to subsidize or offset the cost to the host to purchase alcohol. Note that other invited guests must still be able to gain entrance and have access to the event whether or not such guests reserve a table.
4. Use host-employed servers. If the host wants to have individuals employed to serve the alcoholic products at the event, such persons should be employed by the host and not by a sponsor, client or other third party.
5. Do not use sponsorship money to subsidize the purchase of alcohol for the event. So long as the host is a non-retailer, the host will not be restricted from receiving something of value, like money, from an industry member. The host can enter into sponsorship agreements or memorandums of understanding. The host should, however, make it clear that the sponsorship dollars are not specifically provided for the purchase of alcohol.
6. Do not have third party pay for and obtain purchased alcohol for the event. Any alcohol served at a private pvent should be paid for and obtained by the non-retailer event host. An industry member should not provide monies to the host to purchase alcoholic products.
7. Do not have kegs at the private event. No kegs. The event premises cannot qualify as a private event if alcoholic products are to be dispensed from kegs. Any beer served by the host at the event must be served in bottles or cans and not on draft from a keg.
Hopefully these tips will help you host a successful private event. Please note that these are general tips and each situation should be analyzed in accordance with the relevant statutes, including sections 102 and 501 of the act. You should consider consulting counsel to help assess whether your event is in compliance.
Tim Kuhn is an attorney in the Salt Lake City office of Snell & Wilmer. His practice is concentrated in business and finance with an emphasis on corporate governance, mergers and acquisitions, private placements, securities law compliance, joint ventures and general corporate matters.