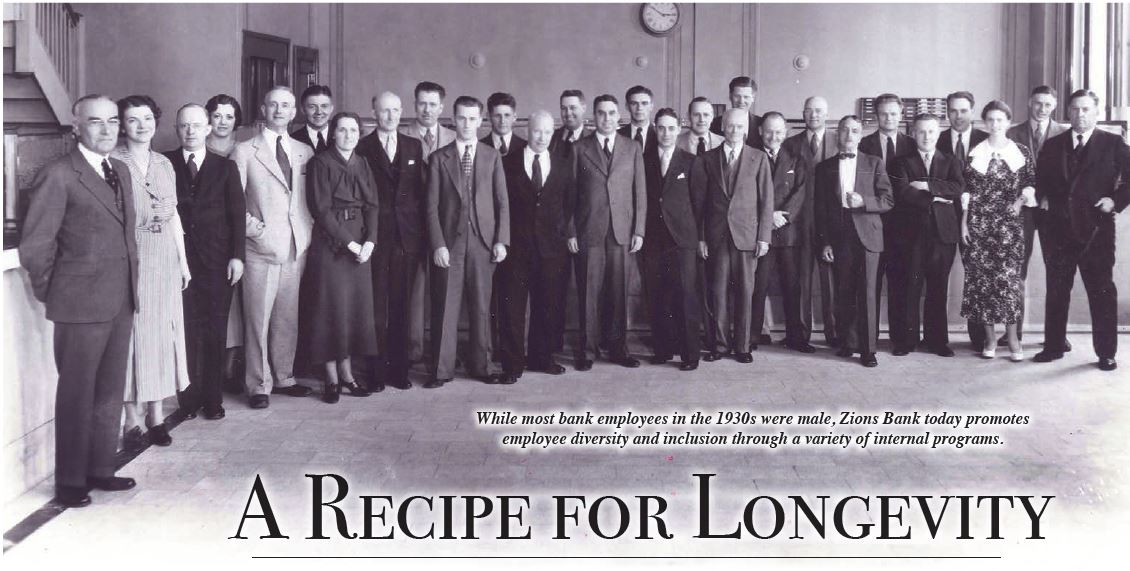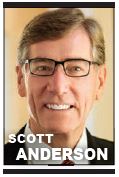 The day Zions Bank opened for business in Salt Lake City on Oct. 1, 1873, the Deseret News reported: "Zion's Savings Bank and Trust Company promises to be one of the most important and beneficial institutions ever established in the Territory or in this part of the Union." More than 140 years later, Zions Bank continues to focus on being "important and beneficial" to its clients, employees and the communities it serves.
As one of Utah's heritage businesses, Zions Bank remains dedicated to key principals that startups and newer companies may consider as they build their own legacy companies:
Stay Focused on Customer Service
Zions Bank's slogan, "We haven't forgotten who keeps us in business," is more than a marketing tagline. It's a promise that guides the culture of the bank. At a time when the banking industry is being scrutinized for its service to clients, it's reassuring to know Zions Bank has an Office of the President team dedicated to solving customer issues.
A receptacle for all client feedback received through various channels and across all departments, the Office of the President has dedicated employees who strive to quickly acknowledge and respond to feedback, report it to appropriate business lines and maintain client satisfaction. Employees use a tool to collect information about how clients feel about products and services, monitoring for potential trends to be identified and shared with executive management.
Help Clients Achieve Their Dreams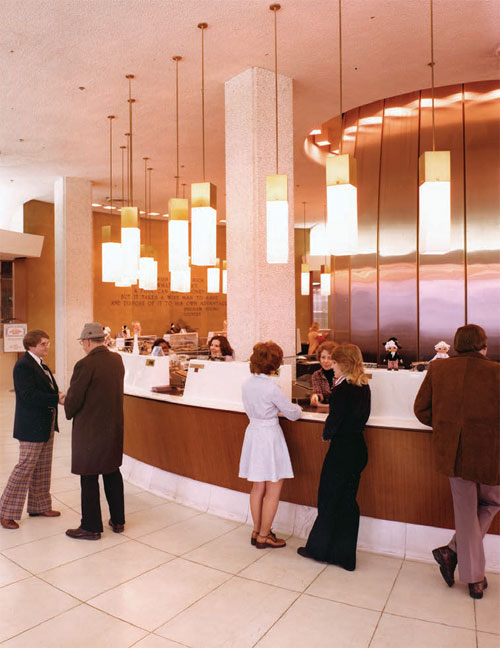 Zions Bank employees serve customers at the head offi ce in the 1970s. Through the generations, bankers have been focused on providing quality customer service to Zions Bank's clients.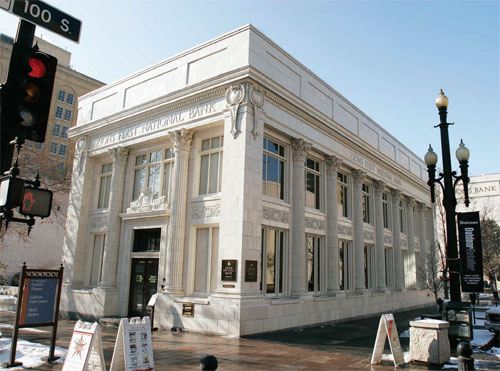 Zions Bank's historic First South Offi ce has served clients through the generations.
Entrepreneurs have dreams. With the help of capital, they can turn their dreams into small companies, create jobs and fuel the economy. Zions Bank's support for small and middle-market businesses as they launch and grow has remained constant through the years.
For the past 23 consecutive years, Zions Bank has ranked as the top provider of U.S. Small Business Administration (SBA) 7(a) loans in the state. These 7(a) loans are the most basic and common type of SBA's business programs. Zions approved 20 percent of all 7(a) loans in the SBA's Utah District, 227 loans totaling more than $54.9 million.
The bank also strives to be a leader in marketing SBA loans to women, minorities and veteran-owned businesses, which accounted for 48 percent of the loans it approved during fiscal year 2016. To help those starting out achieve their dreams, the bank also offers resources and information through its online Business Resource Center at utahsmallbusiness.com.
Embrace Diversity and Inclusion
Zions Bank monitors pay equity among employees across the company every six months, analyzing potential disparities in pay based on gender, minority status and other factors. In 2015, Zions Bank became a founding sponsor of a new organization dedicated to enhancing opportunities for women in Utah: The Women's Leadership Institute. Zions Bank executives joined other civic and business leaders to join them in making a formal, public pledge to support the organization's "ElevateHER Challenge." The seven-point commitment calls for increasing the percentage of women in senior leadership positions, increasing the number of women on boards of directors and monitoring gender gaps in pay, among other directives.
Zions Bank also offers employees Business Forums to support career development and provide networking events, motivational speeches and coaching. Forums include the Women's Business Forum, Hispanic Business Forum, Black Business Forum, LGBT Business Forum, and Asian/Pacific Islander Diversity Forum.
Industry recognition demonstrates the results of the bank's diversity efforts. Zions Bank has ranked in American Banker magazine's "Best Banks to Work For" issue for the past five years. The magazine has also listed the bank among its Top Teams of senior-level women in the nation for several years in its "Most Powerful Women in Banking" issue.
Remember Sustainability
Of course, being a heritage business reflects the sustainability of the bank's business model. At the same time, Zions Bank focused on the future by increasing its environmental sustainability and energy conservation.
In July, Zions Bank was among six honorees in Salt Lake City's 2017 Mayor's Skyline Challenge Awards. The annual awards recognize organizations in the city that have taken robust action to enhance the energy performance of their buildings and contribute to the city's air quality and general sustainability. Zions was recognized with the 2017 Benchmarking Champion award for taking steps to measure the energy consumption of 23 of its buildings located in Salt Lake County through the EPA's Energy Star program. It has re-lamped and upgraded several of its buildings and its new construction projects are built with efficiency as a goal.
The bank offers its employees discounts on monthly public transit passes and encourages them to participate in Utah's "Clear the Air" campaign to reduce drive time and trips.
From the vision of founder Brigham Young to its role today as one of Utah's heritage businesses, Zions Bank continues to be a pioneer in banking.
Scott Anderson is president and CEO of Zions Bank, a division of ZB, N.A., that operates 122 full-service financial centers throughout Utah, Idaho and Wyoming.