From the original 12...
University Federal Credit Union is a member-owned, full-service financial institution with branches in Salt Lake and Davis counties. Originally established to serve the employees of the University of Utah, the credit union later added alumni and students to its field of membership.
In 2004, UFCU expanded to serve anyone who lives, works, goes to school, worships or volunteers in Salt Lake County and relatives of those who qualify. Today, UFCU serves more than 80,000 members.
University Credit Union was started by a small group of professors at the University of Utah in July 1956. Founding member Dr. Roland Stucki, chairman of the Finance Department, said, "No single person can take credit for organizing and developing the successful University Credit Union. It was a team effort, where different individuals made substantial, but different, contributions to its success." Stucki and eleven others signed the original charter.
The University Credit Union is federally chartered and members' deposits are insured up to $250,000 per account by the National Credit Union Administration (NCUA), an independent federal agency that supervises and insures federal credit unions.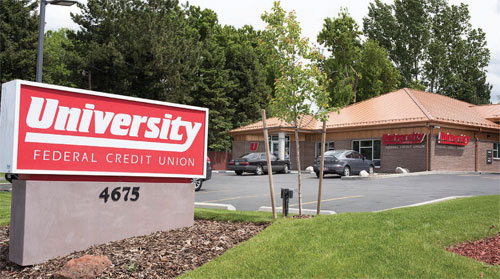 The Holladay Branch of University Federal Credit Union on Highland Drive
in Holladay represents the modern offices of the institution.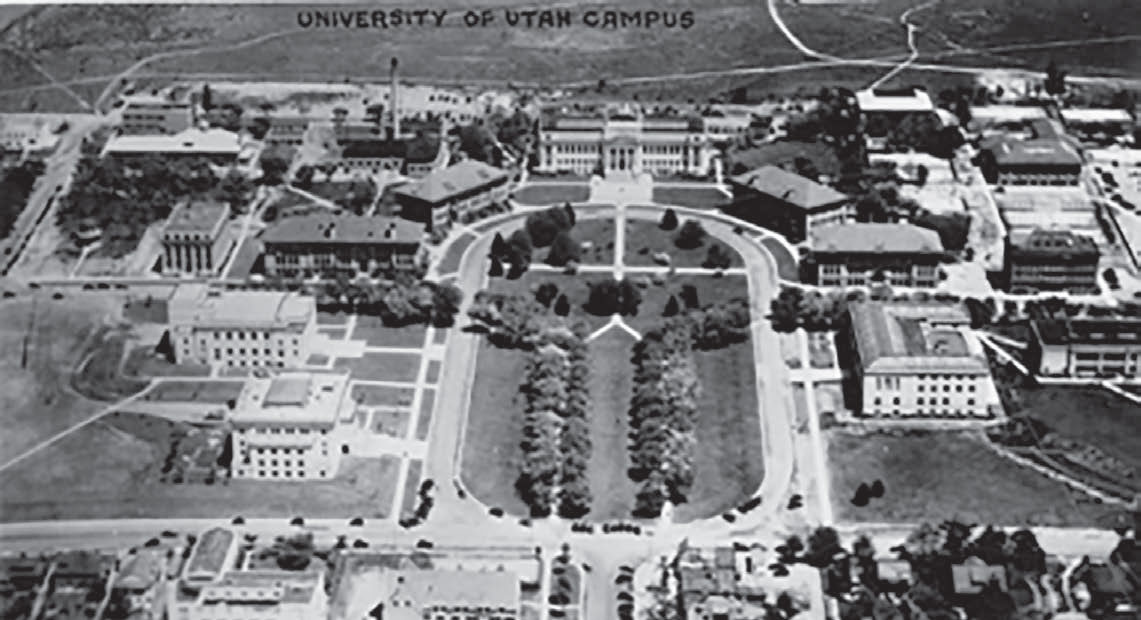 An aerial view of Presidents Circle on the University of Utah campus in about 1956.