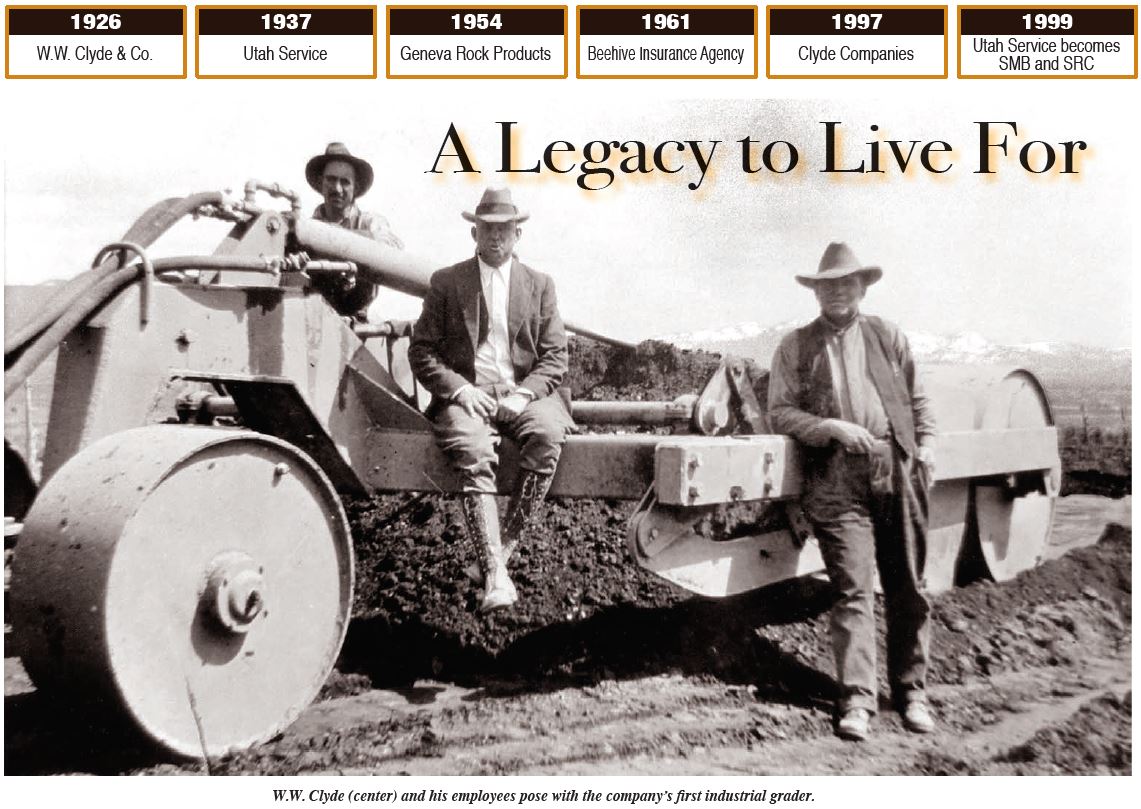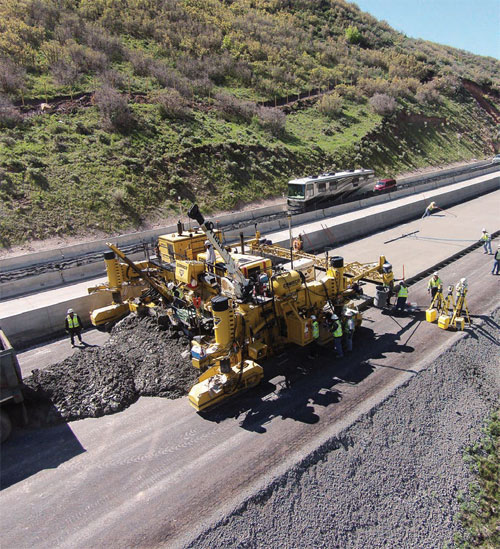 Geneva Rock crews conduct concrete paving on 1-80 in northern Utah on the Silvercreek to Wanship project in 2015.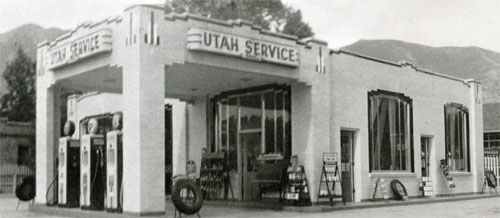 The original Utah Service service station on Main Street in Springville. The company would become Sunroc Building Materials and Sunroc Corporation.
After World War I, national calls for highway transportation support were met when Congress passed the Highway Act of 1921. This bill set aside $75 million per year — today's equivalent of nearly $1 billion per year — to help states build their infrastructure. The federal government also promised to match state-raised funds to build local roads.
It was during this pro-construction era, that a 33-year old Wilford W. Clyde, a straightforward no-nonsense businessman who went simply by "W.W.," joined with his wife's cousin, Blake Palfreyman, to pursue his first road contract in Nevada in 1923.
With little experience and a whole lot of vigor, W.W. and Blake left for Nevada with nothing but "a Fresno and four" — which meant a dirt-moving scraper and four horses.
The rest of this article is only available to our online subscribers. Please log in, or click here to subscribe.