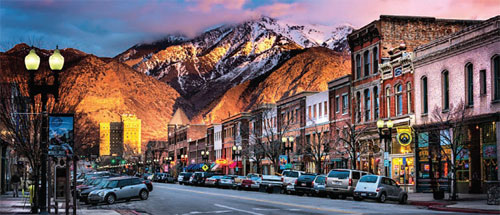 By Sky Hazlehurst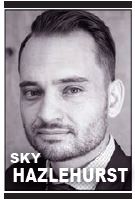 Ask any Utahn living south of Weber County how they feel about Ogden and you will likely get a lot of negative descriptions — "scary," "ghetto" and occasionally even "boring." Next time, ask a follow-up question: "When was the last time you were there?"
Ogden, like many other small, forgotten historic towns in the nation, has been going through a renaissance. Vacant buildings are being rapidly re-tenanted as lease rates steadily surpass pre-recession numbers, all while preserving the historic charm that makes the city "Salt Lake's devious little sister."
Weber County has been thriving under the radar for a while now with companies like Hershey, Salomon and Pinterest occupying warehouse and office space, But the secret is getting out. Ogden and its neighboring suburbs have seen double-digit population growth over the past few years — and growth is still trending upward. Combine this growth with a list of recent accolades, including spot No. 7 on CNBC's "Top 20 Metro Areas to Start a Business" list last year, and you end up with unique opportunities in commercial real estate — particularly in the industrial and retail sectors.
To top things off, entitlement work on new development seems to be less restrictive than Weber County's bigger brothers to the south. This rings true, particularly in Ogden and Riverdale.
The businesses that have planted their roots in Ogden are succeeding and growing quickly and the low overhead means a shorter timeline on expanding and opening more locations. On the flip side, retail businesses in Salt Lake City and Utah County expand to the Ogden market quickly and with relatively low risk as lease terms are usually more agreeable in rate and term than in larger trade areas.
Simultaneously, outdoor brands such as Osprey and Tentsile are moving to Ogden from out of state and even overseas, capitalizing on the availability of space, reasonable lease rates and mind-blowing proximity to trails and slopes.
What's interesting is not just that the market is prime for retail tenants, but the unique culture downtown Ogden possesses. Ogden is not a "miniature Salt Lake City," and Ogdenites seem to be dang proud of that. It makes sense that the city's slogan is "Still Untamed." Ogden has a reputation and residents are embracing it.
During Prohibition, Ogden was a railroad hub infamous for its bootlegging and brothels. Legend has it that Al Capone stepped off the train in Ogden, took one look at 25th Street and decided the town was "too rough" for him. This unique past gives Ogden the perfect character to usher in hip and urban retail concepts. From upscale pubs to authentic ramen bars, the Ogden central business district is home to at least six new hip restaurants just in the past 12 months — all from either California or downtown Salt Lake City.
Now for the numbers. Perusing transaction data from Coldwell Banker Commercial Advisors, a specific trend stands out. There was a noticeable change in retail transactions, both sale and lease, from 2015 to 2016. The total square feet of retail real estate trading hands more than doubled from 2015 to 2016 and mid-year 2017 numbers show another significant increase this year. The average retail lease rate in the Ogden area jumped from $13 per square foot triple net in 2015 to $21.20 in 2016. The average retail lease rate as of July 2017 is $22.70. These are averages taken from a relatively small pool of about 100 closed retail leases in the Ogden area in the past three years.
For reference, the average retail lease rate in the Salt Lake City area last year was hovering at $20 per square foot. Now, this comes from a much larger pool of data, and I suspect that as we gather more data for Weber County, that average lease rates will fall below $20, but it's hard to doubt that there was a spike in lease rates that occurred from 2015 to 2016. And I don't see that rate going down anytime soon. This should be a call to successful retailers who are not currently in the Ogden market that now might be the time to tour the market — just don't take Al Capone's word for it.
Sky Hazlehurst is a vice president at Coldwell Commercial Banker Advisors.