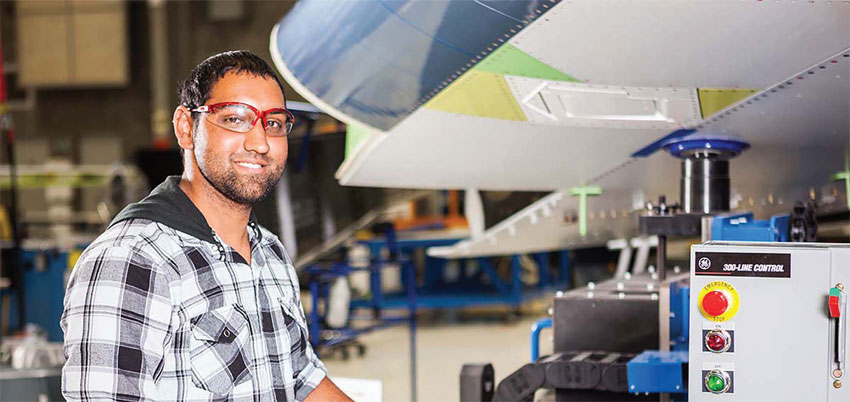 By Todd Bingham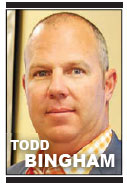 Today's modern manufacturer is an incredible entity — innovative, advanced, creative and the ultimate entrepreneur.
Manufacturers exist to make things from raw materials, creating value and new wealth by creating a quality of life for consumers. Being makers is inherent in their nature.
Advanced manufacturing has seized the imagination of the public. From TV shows to podcasts, we are enthralled with watching a television show about how to make baseballs, airplanes, composite materials and even doughnuts. It is a different industry than it was in our parents' and grandparents' generation — innovative, creative, advanced, automated, technological and amazingly interesting. Manufacturing is the engine that drives both the state and the U.S. economy.
Manufacturing is diversifying, expanding rapidly, increasing output and bringing us transformative technologies that will continue to mold the face of manufacturing as we now know it. We are charting new frontiers and supporting new types of jobs with amazing technological skill sets. This is the state of manufacturing.
The past year alone has brought us headlines of autonomous vehicles, promising new medical treatments and the smartest technology to date. As manufacturers, we are innovating and improving the human condition. We contribute significantly to the economy. Manufacturers produce our quality of life. They invest in the economy on a daily basis. For every dollar invested in manufacturing, another $1.81 is added to the economy.
Manufacturers today support more than 18 million American jobs. Across the state of Utah and the nation, confidence is increasing that the business climate will improve. Our future is filled with promise.
However, we still have our challenges, one of which is the increasing demand for a much more skilled and advanced workforce.
Today, more than 350,000 manufacturing jobs are unfilled. And, over the next decade, as many as 2 million jobs could go unfilled because we don't have enough people with the right skills for today's advanced manufacturing industry.
"Who are those people?" you ask.
They are people, who as critical thinkers and problem solvers, turn the unimaginable into reality. They develop code for machines and programs. They are scientists who daily discover advancements in various industries and technicians who advance automation and precision daily. All of those people make the engine of manufacturing turn the economy both here in the state and nationally.
To encourage more of today's individuals to seek a career in manufacturing, we need to tell our story more efficiently and much, much more loudly. We need to tell our story of success, advancement, innovation and creation — a story that relates to many of today's individuals seeking a career where they can be a part of something bigger than themselves; where they can be critical thinkers and problems solvers and be hired first for their minds and secondly for their hands.
That's today's manufacturing industry.
A second challenge to today's manufacturer is the increasing regulations on the industry. A recent National Association of Manufacturers study found that manufacturers are subject to 297,696 regulations. And the cost of regulatory compliance for small manufacturers is nearly $35,000 per employee per year.
It is absolutely possible to have safe workplaces and environmental stewardship at the same time our economy is experiencing robust growth. Regulatory reform — making regulations smarter, simpler and streamlined — is one of the quickest ways to create jobs and give manufacturers the confidence to expand.
To spur investment and job creation, effective business tax reform would:
• Reduce the U.S. corporate tax rate to 15 percent.
• Reduce taxes for small businesses and "pass-through" entities.
• Shift our system of international taxation to a modern and territorial one.
• Strengthen research and development incentives and provide immediate deductions for capital investments.
Such bold changes could result in a boost of more than $3.3 trillion in investments and more than 6.5 million jobs for American workers.
There are three things the market doesn't bear: fear, uncertainty and doubt. Making the necessary changes in overall tax structure now will create optimism and confidence and stir investment in a very capital-intensive manufacturing industry.
Manufacturers want to be in the business of empowering Americans to better their lives. And we need the policies that empower us to do exactly that. Manufacturers are the dreamers, the makers, the doers and will continue to inspire and change the world for the better.
What Utah makes, makes Utah.