https://slenterprise.com
801-533-0556
---
This week in The Enterprise
Monday, September 7, 2020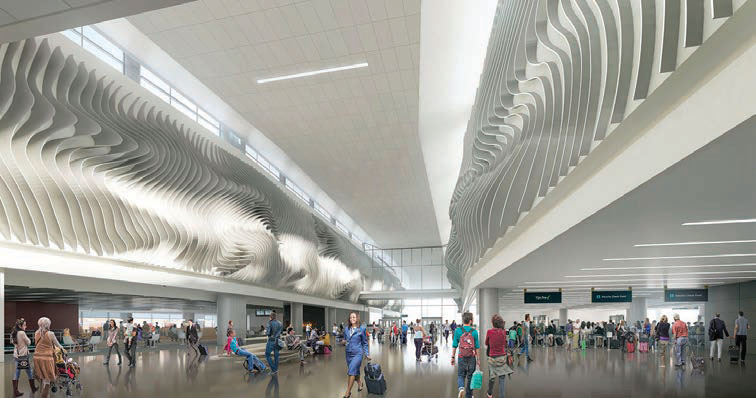 New airport not only an economic hub, but a memorable experience
By Brice Wallace Even if travelers never set foot outside Salt Lake City International Airport, the airport's redevelopment is designed to give them a memorable taste of Utah.That was the widespread sentiment during a recent unveiling of the first phase of the airport's even...
---
Back on top: Utah jobless rate best in nation at 4.5%
Utah reclaimed its best-in-nation unemployment position in July with the rate dropping to 4.5 percent, just ahead of second-place Nebraska's 4.8 percent. The figure proves that Utah is rebounding vigorously from the unprecedented plunge in joblessness caused by the COVID-19 pande...
---

COVID-19 Updates: Cancellations and postponements 9-7-20
The following are events that have been included in The Enterprise Calendar listings and subsequently have been postponed or canceled, or have been removed from the organizers' website calendars. This is not a complete list of postponements or cancellations. Check with organizers...
---
Miller group opens Vivint arena, theaters for general election voting
The Utah Jazz and the Larry H. Miller Sports & Entertainment Group have announced that the organization will be making Vivint Smart Home Arena and three of the company's Megaplex Theatres available to serve as polling stations for the general election in November. The announc...
---
Only 35 percent of eligible applied for Pandemic EBT food benefits
As the enrollment period for the Pandemic EBT food benefit program approached at the end of August, only about 27,000 of the eligible 77,000 households in Utah had applied for program, according to Alex Cragun, food security advocate for Utahns Against Hunger. The program provide...
---
15 cultural organizations to receive emergency CARES Act relief funding
Fifteen Utah organizations that were impacted by the loss of concerts, live theater and tourism have been approved for emergency relief funding. The $9 million in grants was appropriated by the Utah Legislature from federal CARES Act funds and was distributed by the Utah Division...
---
Delta Dental awards nearly $170,000 in grants to Utah nonprofit groups
The Delta Dental Community Care Foundation, the charitable arm of the dental insurance company, has given grants to 10 Utah organizations, totaling nearly $170,000, to provide relief amid the COVID-19 pandemic. These unrestricted grants were intended to help the foundation's nonp...
---
SLC SBDC adds capacity to assist businesses damaged by pandemic
With funding from the Federal CARES Act, the Salt Lake Region Small Business Development Center (SBDC) has retained the services of an additional three highly experienced and expert business professionals. These experts will focus on providing business recovery services to Salt L...
---
Weber State offers low-cost classes for workers displaced by COVID-10
Weber State University is offering flexible, short-term training courses and certificate programs to help prepare and enhance career opportunities in high-demand fields for those displaced by the COVID-19 pandemic.The classes are part of Utah's Learn & Work educational initia...
---
Utah, Intermountain West most likely to rebound economically from pandemic
By Brice Wallace Geographically, the Intermountain West is between the West Coast and Great Plains. When it comes to economic recovery following COVID-19, the region is in an enviable position: the front.The Intermountain West is the most likely region of the U.S. to rebound econ...
---
Longtime Utah newsman and pundit sells his political news aggregator site to Deseret News
Longtime Utah newsman and pundit LaVarr Webb has sold his online new aggregator, Utah Policy, to the Deseret News, the Salt Lake City daily newspaper said last week."The Utah Policy brand and its mission align well with the Deseret News' growing local and national news presence,"...
---
Orem's Typhoon Data sold
Appriss Inc., a Louisville, Kentucky-based provider of software and analytics for the criminal justice system, has announced the acquisition of Typhoon Data. Located in Orem, Typhoon Data is a provider of healthcare sanctions and credentialing solutions."Typhoon is excited to joi...
---
Infrastructure bonding set for Provo medical campus
D.A. Davidson & Co., a nationwide investment services firm, has sold $42.8 million of limited tax general obligation bonds for a medical campus Public Infrastructure District (PID) in Provo. The bonding paves the way for public infrastructure to be built related to the develo...
---
St. Louis firm buys Utah's Price Packaging
St. Louis packaging company TricorBraun is acquiring Willard-based Price Container and Packaging, a rigid packaging distributor serving primarily the industrial and food markets in the Intermountain area and the Northwest."An industrial packaging leader with two decades of expert...
---
Homelessness report released
The Utah Department of Workforce Services Housing and Community Development Division has released its "2020 Utah Annual Report on Homelessness" and the numbers are mixed. The report's "point-in-time count" statistic showed an increase of 12 percent in the number of people counted...
---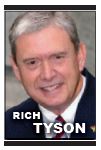 Boost employees' emotional health by communicating certainty
By Richard Tyson In John Steinbeck's classic novel, The Grapes of Wrath, the Joad family is part of the migration of dispossessed farmers from the Midwestern Dust Bowl states. The Depression-era story follows their journey from Oklahoma to California.On the way, they stop b...
---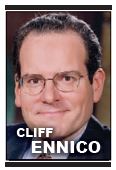 Succeeding in your business: 'The Purpose Is Profit' is not just another business startup guide
By Cliff Ennico If you go to your local bookstore (they still exist, don't they?) or search for "entrepreneur" or "small business" on Amazon, you will find thousands of books and e-books on how to start a business.To paraphrase the Old Testament book of Ecclesiastes, of making ma...
---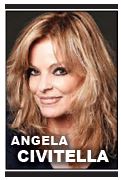 Ten ways a leader can stimulate employee motivation
By Angela Civitella Today's fast-moving business environment demands that the effective manager be both a well-organized administrator and highly adept in understanding people's basic needs and behavior in the workplace. Gaining commitment, nurturing talent and ensuring employee ...
---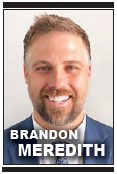 Your business needs effective leadership in times of crisis
By Brandon Meredith Crises, be they a global health emergency that shuts down economies, a natural disaster or something affecting just a single business, can catch Utah small-business owners off-guard at any moment. In the face of uncertainty, employees and customers alike seek ...
---
Economist: Worst may be over but we must stay diligent, smart
By Brice Wallace While saying "the worst is over" regarding COVID-19's effects on the Utah economy, the state's most prominent economist insists Utah already has taken steps that can help if it confronts a virus resurgence.Speaking at a Salt Lake Chamber webinar about the economy...
---
Calendar Highlights
Calendar listings are provided as a free service to our readers. Information about upcoming events may be sent to brice@slenterprise.com. The submission deadline is one week before publication. See the full calendar.
Annual Meeting - September 10
A Salt Lake Chamber event with the theme "Adventure Awaits." Location is Loveland Living Planet Aquarium, 12033 Lone Peak Parkway, Draper. Cost is $45 for members, $60 for nonmembers. Details are at slchamber.com.
---
30th Annual Spencer Fox Eccles Convocation - September 14
A University of Utah event. Keynote speaker is Joel Peterson, adjunct professor at the Stanford Graduate School of Business and founding partner of Peterson Partners, a Salt Lake City-based investment management firm. Event takes place online. Details are available by contacting Megan Kawaguchi at megan.kawaguchi@eccles.utah.edu.
---
2020 Chamber Champions Golf Classic - September 15
A Utah Valley Chamber event originally scheduled for Aug. 24. Registration and breakfast begin at 6:30 a.m. Tee times start at 7:30 a.m. Location is Fox Hollow Golf Club, 1400 N. 200 E., American Fork. Cost is $1,500 for foursomes of chamber members; $2,000 for nonmember foursomes; $500 for single-player chamber members; $750 for single-player nonmembers. Sponsorships are available. Details are at thechamber.org.


JOIN US ON FACEBOOK

FOLLOW US ON TWITTER

SEND US AN EMAIL