www.slenterprise.com
801-533-0556
Subscribe To The Enterprise
---
This week in The Enterprise – Utah's Business Journal
December 7, 2016


Chamber sees regulatory change as way to enhance Utah business
The Salt Lake Chamber is calling for regulation reform to enhance the state's business climate, including a "robust" cost-benefit analysis of major rules implemented by state administrative agencies. Read More...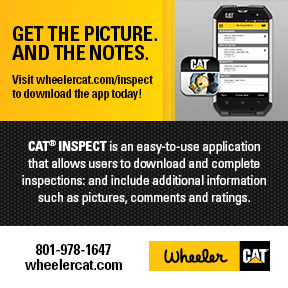 Officials seek input from public in prison site development planning
Have ideas about what the Point of the Mountain area should look like in a few years? The organizations involved in planning for its future want to hear them. The Point of the Mountain Development Commission, created by the Utah Legislature, and Envision Utah are seeking public input as they create a long-range plan for the area, including the 700-acre site of the Utah State Prison that will be vacated when the prison moves to Salt Lake City. Read More...
Confidence strong as Utahns await effects of election
Although Utahns are waiting to see how the recent election results will affect the economy, they are marginal optimistic about both their current situation as well as the future. The Zions Bank Utah Consumer Attitude Index (CAI) increased 3.0 points to 114.7 in November. Read More...
Utah surpasses pre-recession industrial employment levels
Utah industrial employers added 3,837 job over the past year, a 2.3 percent increase, according to the 2017 Utah Manufacturers Directory, an industrial database and directory published by Manufacturers' News Inc. (MNI) of Evanston, Illinois. The increase means Utah now has more factory jobs than it had prior to the Great Recession. Read More...
Locals appointed to Dominion Questar advisory panel
Several Utahns have been named by Dominion Questar as members of an 11-person Citizen Advisory Council to "ensure continuation of a strong relationship between the company and community." Read More...
Winners named in Utah's 'Bright Skies' clean air competition
Three winners have been named in the "Bright Skies" Utah Clean Air Innovation Contest, a $45,000 competition organized and hosted by the Utah Clean Air Partnership (UCAIR), Chevon and Zions Bank. Idle Free Heat earned the grand prize and $22,500. It is a device that drastically extends the time a vehicle's heating system can provide heat inside the cab without the engine on, thus reducing the need to idle the engine in order to keep the air warm while waiting inside the vehicle. Read More...

Workplace
THE ELECTION IS OVER: But is your staff over the election?
The 2016 presidential election has come and gone, but emotions about the results can linger and might interfere with productivity and friendly employee relations in the workplace. Fortunately, national and local HR professionals have helpful hints for navigating choppy post-election waters. Read More...
The office renaissance: A diverse workforce dictates a new look at office layout
Change in office planning principles is nothing new. The office has been evolving and devolving for decades. What has become markedly different in the past five years in office space planning is the speed of change and the impact of technology on the workplace. Read More...
Maybe it's time to think seriously about performance pay
The modern workplace is rapidly changing and employment ideals such as company loyalty, job security and career stability seem reminiscent of a simpler time. But while it's true that what it means to go to work today is very different from years past, there are real advantages to both employers and employees who are willing to embrace a new kind of working relationship. Read More...
Calendar
Basic calendar listings are provided as a free service to our readers. Information about upcoming events may be sent to brice@slenterprise.com. The submission deadline is one week before publication.
Dec 13: Alliance for a Better Utah (ABU) Fourth Annual Fundraising Breakfast
Keynote speaker is John Stocks, executive director of the National Education Association. Location is The Falls Event Center, 580 S. 600 E., Salt Lake City. Registration can be completed at Eventbrite.com.
Dec 14: Fresh Start: Organizing Business Financials for the New Year
A Salt Lake Chamber "Business Essentials" event. Location is the Salt Lake Chamber, 175 E. 400 S., Suite 600, Salt Lake City. Cost is $10.
Dec 16: Holiday Open House
A Sandy Area Chamber of Commerce event. Location is River Oaks Golf Course, 9300 Riverside Drive, Sandy.


JOIN US ON FACEBOOK

FOLLOW US ON TWITTER

SEND US AN EMAIL