https://slenterprise.com
801-533-0556
---
This week in The Enterprise
Monday, August 10, 2020
Utah owns industrial banking; has 93.5% of nation's deposits
Most people don't know what an industrial bank is or what the industrial bank category has to do with Utah. Maybe they should find out.According to an analysis released last week by the Kem C. Gardner Policy Institute at the University of Utah, our state is nationwide center for ...
---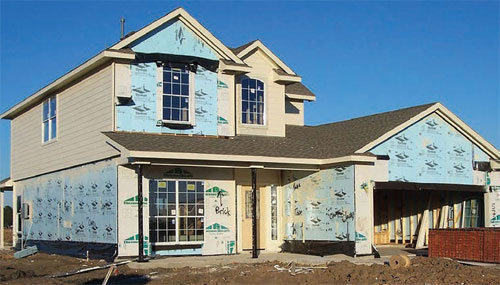 COVID-19 having huge impact on housing market in Salt Lake City
By Brice Wallace And you thought it was tough to find a home before the pandemic.COVID-19 has thrown a proverbial monkey wrench into the Salt Lake City housing market and likely will do so until a vaccine is developed, according to officials at Zions Bank.Speaking recently a...
---

COVID-19 Updates: Cancellations and postponements 8-10-20
The following are events that have been included in The Enterprise Calendar listings and subsequently have been postponed or canceled, or have been removed from the organizers' website calendars. This is not a complete list of postponements or cancellations. Check with organizers...
---
Gardner report: Utah's lower COVID death rate due to younger population
Research from the Kem C. Gardner Policy Institute at the University of Utah's David Eccles School of Business shows Utah's relatively young population is contributing to a lower COVID-19 death rate than the nation as a whole. As of July 14, the CDC COVID Data Tracker reporte...
---
Children eligible for SNAP benefits will receive $308 P-EBT payment
Children in kindergarten through 12th grade who were eligible to receive free or reduced-price school meals on March 16 are now eligible to receive a one-time payment of $308 through the Pandemic-Electronic Benefit Transfer (P-EBT) program. Children who were eligible to receive S...
---
Millcreek will use CARES Act funds to reimburse advertising expenses
Millcreek Mayor Jeff Silvestrini and the Millcreek City Council have approved the creation of a grant program to reimburse the city's small retail businesses for up to $5,000 in advertising expenditures. As part of the city's CARES Act funds distribution, Millcreek is designating...
---
Salt Lake County expands eligibility for Small Business Impact Grants
When Salt Lake County opened its Small Business Impact Grant (SBIG) to businesses closed by COVID-19's public health orders, its goal was to reach small businesses forgotten in the rush of initial federal relief. Since June 16, Salt Lake County has successfully reached out to tho...
---
Sorenson Impact Center reporting on effects of bridge loan program
The Utah Governor's Office of Economic Development (GOED) has commissioned the Sorenson Impact Center to provide the first of two reports on the impacts of its Utah Leads Together Small Business Bridge Loan program.The Utah Leads Together Small Business Bridge Loan program&n...
---
Health Catalyst releases applications to aid healthcare system recovery
Health Catalyst Inc., a Salt Lake City-based provider of data and analytics technology and services to healthcare organizations, has released its Financial Impact Recovery applications. Designed to support hospital and healthcare systems' COVID-19 financial recovery as they ...
---
GOED joins Suazo aiding minority communities
The Utah Governor's Office of Economic Development (GOED) has announced a partnership with the Suazo Business Center to provide education, outreach and consulting services to Utah's ethnic and minority communities. The Suazo Business Center has strong ties to Utah's ethnic a...
---
Chamber honors pro-business legislators
The Salt Lake Chamber has recognized those Utah legislators who supported the chamber's priorities during the 2020 legislative session. This year's Business Champions were honored at a virtual awards ceremony held in their honor on July 30.In total, 94 lawmakers received the Busi...
---
After reaching 20-year high, investor optimism sheds seven years of gains in single quarter
After reaching a 20-year high in the first quarter, U.S. investor optimism tumbled in the second quarter amid mounting economic fallout from COVID-19. The Wells Fargo/Gallup Investor and Retirement Optimism Index, based on interviews conducted May 11-17, is now the lowest it has ...
---
CORPORATE FINANCIAL REPORTS 8-10-20
The following are recent financial reports as posted by selected Utah corporations:Overstock.comOverstock.com Inc., based in Salt Lake City, reported net income attributable to stockholders of $36 million, or 84 cents per share, for the quarter ended June 30. That compares with a...
---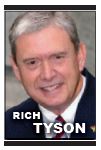 Lesson from history: Let's step back from the abyss
By Richard Tyson In the fall of 1962, the world came very close to a full-scale nuclear war. For 13 days, from Oct. 16 to Oct. 28, the deployment of Soviet ballistic missiles in Cuba created perhaps the most dangerous confrontation of all time.Soviet leader Nikita Khrushchev just...
---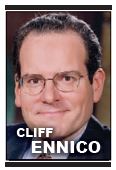 Succeeding in Your Business: Things to think about when getting a new product from patent to market
By Cliff Ennico "I am an inventor who just got a U.S. patent for a wonderful new mechanical device that will revolutionize a particular industry."I am in the process of forming a company with three partners to manufacture and sell this device. My first partner has a manufacturing...
---
Innovate Utah: NEW IDEAS, PRODUCTS AND SERVICES FROM UTAH COMPANIES
The Utah Department of Transportation is partnering with Panasonic to build a smart roadway network that allows automobiles to communicate with each other and the outside world details about what's happening in the vehicle. Information like speed, location, windshield wiper opera...
---
Calendar Highlights
Calendar listings are provided as a free service to our readers. Information about upcoming events may be sent to brice@slenterprise.com. The submission deadline is one week before publication. See the full calendar.
2020 Chamber Golf Classic - August 19
n Ogden-Weber Chamber of Commerce event originally scheduled for May 14. Activities include breakfast at 7:30 a.m., shotgun start at 8:30 a.m. (four-person scramble format) and 1 p.m. lunch and awards. Location is Mount Ogden Golf Course, 1787 Constitution Way, Ogden. Cost is $250. Details are at ogdenweberchamber.com.
---
Annual ChamberWest Golf Classic - August 20
Activities include 7 a.m. check-in and breakfast, and 8 a.m. shotgun start. Location is Stonebridge Golf Club, 4415 Links Driver, West Valley City. Details are at chamberwest.com.
---
Golf Classic - August 20
A South Valley Chamber event. Registration begins at 7 a.m., followed by the tournament at 8:30 a.m. Location is River Oaks Golf Course, 9300 Riverside Drive, Sandy. Details are at southvalleychamber.com.


JOIN US ON FACEBOOK

FOLLOW US ON TWITTER

SEND US AN EMAIL