https://slenterprise.com
801-533-0556
---
This week in The Enterprise
Monday, August 3, 2020
Experts: COVID mental health issues aren't going away soon
By Brice Wallace As Utah continues to deal with the physical health impacts from COVID-19, long-term consequences to both physical and mental health could linger for many years, according to several healthcare experts.Speaking at a Newsmaker Breakfast hosted by the Universit...
---

COVID-19 Updates: Cancellations and postponements 8-3-20
The following are events that have been included in The Enterprise Calendar listings and subsequently have been postponed or canceled, or have been removed from the organizers' website calendars. This is not a complete list of postponements or cancellations. Check with organizers...
---
Utah revolving loan fund established by U.S. Department of Commerce
The U.S. Department of Commerce Department's Economic Development Administration (EDA) has awarded $2.9 million in CARES Act Recovery Assistance grants to capitalize and administer revolving loan funds (RLFs) that will provide gap financing to small businesses and entrepreneurs i...
---
'Shop In Utah' program will help your recovery if you give discounts
A new grant program, authorized by the Utah Legislature and funded by the federal CARES Act, launched last week to help retail business recover from COVID-19 shutdowns. Known as the "Shop In Utah" program, it is managed by the Governor's Office of Economic Development and began a...
---
Looking for help during pandemic? Task force launches resource website
Utah's Economic Response Task Force has established a website to help Utah companies identify available resources to meet their needs during the current COVID-19 pandemic. The website is available in English and Spanish to reach a larger portion of the business community, the tas...
---
Utah County has money available for businesses employing less than 100
Utah County has launched a $15 million small-business grant program to assist businesses with 100 or fewer full-time employees that have been negatively impacted by COVID-19.The $15 million Utah County CARES Small Business Grant Program is offered pursuant to ...
---
'Safe In Utah' grant program provides money to make C-19 safety changes
The COVID-19 PPE support grant program for Utah businesses, known as "Safe In Utah," continues to accept applications. The $5 million initiative uses federal CARES Act funds as part of Utah's response to the coronavirus pandemic. It includes grants for a business's COV...
---
Company to build billion-dollar data center
Novva Inc., a new company launched with the backing of Los Angeles real estate investing firm CIM Group, has announced plans to develop Utah's largest hyperscale data center campus. Located in West Jordan, the campus will be the state's largest purpose-built, multi-tenant campus ...
---
CORPORATE FINANCIAL REPORTS 8-3-20
The following are recent financial reports as posted by selected Utah corporations:HuntsmanHuntsman Corp., with main offices in Texas and Salt Lake City, reported a net loss of $59 million, or 28 cents per share, for the second quarter ended June 30. That compares with net income...
---
Mozenda merges with Dexi.io
Mozenda, a Pleasant Grove company that markets software for the extraction and manipulation of data from the Internet, has merged with digital commerce intelligence suite Dexi.io, based in London. The combined entity will continue to maintain Mozenda and Dexi as distinct products...
---
Nation sees a lot of Utah through state's pro sports event television broadcasts
As sports teams and leagues around the world look for innovative ways to get athletes and events back into action, the state of Utah is proving to be a valuable partner. Since late May, over 100 hours of national television and exposure from pro sports events have come to Utah - ...
---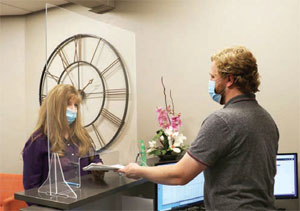 Innovate Utah: NEW IDEAS, PRODUCTS AND SERVICES FROM UTAH COMPANIES
MityLite, an Orem-based manufacturer of commercial furniture, has launched a new line of Protection Shields to help protect the public from contact interaction and the spread of infection. The shields are designed for use in hotels, restaurants, education and government offices, ...
---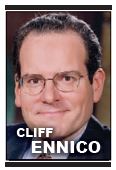 Succeeding in Your Business: It's tough figuring out how to compensate sweat-equity players in your startup
By Cliff Ennico "We are starting up a technology company and want to know the right way to compensate our technicians, developers and others who will be helping us grow the business. We don't want to give them equity at this time because we don't know how committed they wil...
---
Calendar Highlights
Calendar listings are provided as a free service to our readers. Information about upcoming events may be sent to brice@slenterprise.com. The submission deadline is one week before publication. See the full calendar.
2020 Chamber Golf Classic - August 19
n Ogden-Weber Chamber of Commerce event originally scheduled for May 14. Activities include breakfast at 7:30 a.m., shotgun start at 8:30 a.m. (four-person scramble format) and 1 p.m. lunch and awards. Location is Mount Ogden Golf Course, 1787 Constitution Way, Ogden. Cost is $250. Details are at ogdenweberchamber.com.
---
Annual ChamberWest Golf Classic - August 20
Activities include 7 a.m. check-in and breakfast, and 8 a.m. shotgun start. Location is Stonebridge Golf Club, 4415 Links Driver, West Valley City. Details are at chamberwest.com.
---
Golf Classic - August 20
A South Valley Chamber event. Registration begins at 7 a.m., followed by the tournament at 8:30 a.m. Location is River Oaks Golf Course, 9300 Riverside Drive, Sandy. Details are at southvalleychamber.com.


JOIN US ON FACEBOOK

FOLLOW US ON TWITTER

SEND US AN EMAIL