https://slenterprise.com
801-533-0556
---
This week in The Enterprise
Monday, July 27, 2020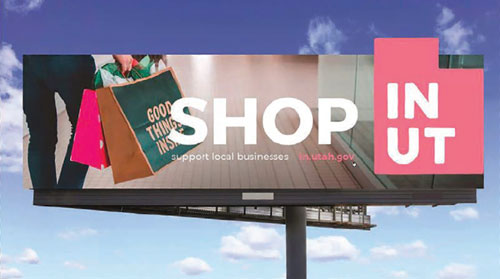 Are you in? State campaign to help spur economic recovery
By Brice Wallace A new state promotional campaign, dubbed "In Utah," will focus on encouraging Utahns to support local businesses and nonprofits to goose the state's economy in response to the COVID-19 pandemic.The campaign is being launched and managed by the Governor's Office o...
---
Utahns are going back to work; jobless rate drops to 5.1 percent
Utah employers are bringing employees back from COVID-19-related layoffs. At least that's the conclusion that can be drawn from June unemployment numbers released by the Utah Department of Workforce Services (DWS). June's rate - 5.1 percent - was down considerably from May's 8.6 ...
---

COVID-19 Updates: Cancellations and postponements 7-27-20
The following are events that have been included in The Enterprise Calendar listings and subsequently have been postponed or canceled, or have been removed from the organizers' website calendars. This is not a complete list of postponements or cancellations. Check with organizers...
---
EIDL Advance funds gone but loans through regular EIDL still available
Even though the Economic Injury Disaster Loan (EIDL) Advance program has ended, the EIDL program remains open and will continue to offer low-interest loans to businesses impacted by COVID-19, the U.S. Small Business Administration has announced. As of July 11, SBA stopped pr...
---
PPE Support Grants launched for help with COVID-19 safety measures
To help keep Utah businesses safe during the coronavirus pandemic, the Utah Legislature set aside $5 million in federal CARES Act funds for a COVID-19 PPE Support Grant Program. The initiative, managed by the Governor's Office of Economic Development (GOED) and known as "Safe in ...
---
Salt Lake County to hire 125 to ease COVID-19-driven economic downturn
Salt Lake County has announced a hiring initiative as part of the county's efforts to ease the economic impacts of the coronavirus pandemic. Salt Lake County Mayor Jenny Wilson made the announcement. The program creates 125 temporary positions throughout several Salt Lake County ...
---
Wells Fargo launches $400 million small-business recovery fund effort
Following up on an April commitment to donate all gross processing fees from the Paycheck Protection Program (PPP), Wells Fargo has released the details of an approximately $400 million effort to help small businesses impacted by the ongoing COVID-19 pandemic keep their doors ope...
---
'A Mask for Every Utahn' allotment reached; online ordering discontinued
The Utah Governor's Office of Economic Development (GOED) has announced that the "A Mask for Every Utahn" program has discontinued online ordering of individual mask requests because it reached the total allotment of masks available for the initiative."A Mask for Every...
---
Study will determine if Utah-made product effective for C-19 symptoms
Studies are underway in Florida to determine if a Utah-manufactured product will prove effective in battling the symptoms of the novel coronavirus. Dr. Gustavo Ferrer, in partnership with Larkin Community Hospital of Miami, have begun the investigation and have filed an IND (inve...
---
New grant and mentorship program launches for black-women-led businesses
A coalition from Utah's tech and business community has joined forces to provide financial assistance and mentoring for businesses led by African-American women. New Pattern Utah is a collaborative effort of women-in-business advocacy group Womenpreneurs, early-stage tech startup...
---
Sorenson Impact Center names Davis CEO
Impact investor Geoff Davis has been named CEO for the Sorenson Impact Center for the David Eccles School of Business at the University of Utah. He began his new position on July 13.Davis is a seasoned entrepreneur turned social entrepreneur turned impact investor. His most recen...
---
Rahlf leaving Utah Valley Chamber; Lockhart named interim CEO/president
The Utah Valley Chamber of Commerce is looking for a new leader. Current CEO and president Rona Rahlf is stepping down, necessitating a search to replace her.Meanwhile, Stan Lockhart, a lobbyist and business consultant with 30 years of experience in the technology industry, has v...
---
Jones applies to open Utah industrial bank
Jones Financial Cos. LLP of St. Louis has submitted an application to the Federal Deposit Insurance Corp. (FDIC) and Utah Department of Financial Institutions to establish the Edward Jones Bank, a Utah-chartered industrial bank. The bank would be insured by the FDIC and subj...
---
Group to relaunch Brandless
Provo-based Clarke Capital Partners has joined forces with digital marketing agency, Ikonifi of Sandy to purchase the ssets of Brandless Inc., an online retailer that shut down in February when it ran into challenges with profitability and mounting troubles with distressed financ...
---
Foundation gift helps 'Huntsman at Home' expand to eastern Utah counties
A $4.5 million gift from the Huntsman family's Huntsman Foundation is funding an expansion of a unique program at the Huntsman Cancer Institute (HCI) at the University of Utah that brings specialty cancer care directly to patients in their homes. With the gift, HCI's "Huntsman at...
---
Amazon hiring 1,500 workers in West Jordan
Amazon is hiring to fill more than 1,500 new full-time positions ahead of the launch of its upcoming fulfillment center in West Jordan. The company has also recently opened its new delivery station in Salt Lake City. With the opening of these new buildings, Amazon will grow to mo...
---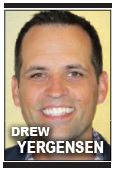 Business-to-business payments: Moving from high-touch to high-tech
By Drew Yergensen Over the past few months, our workplaces have changed tremendously. Offices that were once full of people are now nearly empty. Work that was once done in person is now being done at home. With so many now working remotely, COVID-19 has forced many companies to ...
---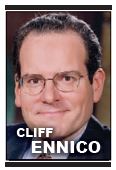 Succeeding in Your Business: How to value your business when a 'triggering' event occurs
By Cliff Ennico The toughest part of drafting any owners' agreement for a corporation, partnership or limited liability company (LLC) is figuring out how to value the company when a "triggering" event (somebody dies, divorces, withdraws from the business, etc.) occurs and an...
---
CORPORATE FINANCIAL REPORTS 7-27-20
The following are recent financial reports as posted by selected Utah corporations:ZionsZions Bancorporation NA, based in Salt Lake City, reported net earnings applicable to common shareholders of $57 million, or 34 cents per share, for the second quarter. That compares with $189...
---
Profire Energy announces executive changes
Profire Energy Inc., a technology company in the oil and gas industry based in Lindon, has announced several changes in its executive leadership. Current chief financial officer Ryan W. Oviatt and Cameron M. Tidball, current chief business development officer, have been nam...
---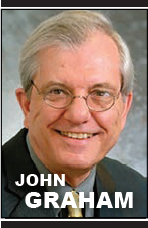 Four lessons from coronavirus for improving work performance
By John Graham "The comfort zone is the dead zone," states Mike Manes, a business consultant in New Iberia, Louisiana. If we've learned anything so far this year, it's that an unseen - but deadly - force kicked us out of our comfort zone - way out!Although the pressure is on...
---
Calendar Highlights
Calendar listings are provided as a free service to our readers. Information about upcoming events may be sent to brice@slenterprise.com. The submission deadline is one week before publication. See the full calendar.
UMA Annual Golf Tournament - August 10
A Utah Manufacturers Association event. Activities include registration at 7 a.m. and shotgun start at 8 a.m. Location is Stonebridge Golf Course, 4415 Links Drive, West Valley City. Cost is $175, $600 for a foursome. Registration can be completed at umaweb.org.
---
2020 Chamber Golf Classic - August 19
An Ogden-Weber Chamber of Commerce event originally scheduled for May 14. Activities include breakfast at 7:30 a.m., shotgun start at 8:30 a.m. (four-person scramble format) and 1 p.m. lunch and awards. Location is Mount Ogden Golf Course, 1787 Constitution Way, Ogden. Cost is $250. Details are at ogdenweberchamber.com.
---
Annual ChamberWest Golf Classic - August 20
Activities include 7 a.m. check-in and breakfast, and 8 a.m. shotgun start. Location is Stonebridge Golf Club, 4415 Links Driver, West Valley City. Details are at chamberwest.com.


JOIN US ON FACEBOOK

FOLLOW US ON TWITTER

SEND US AN EMAIL